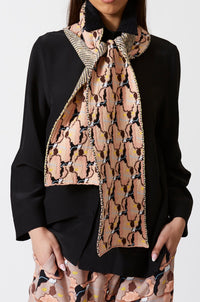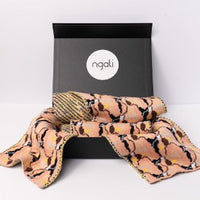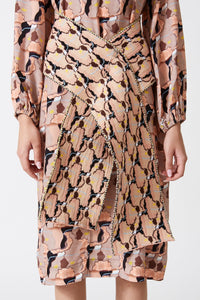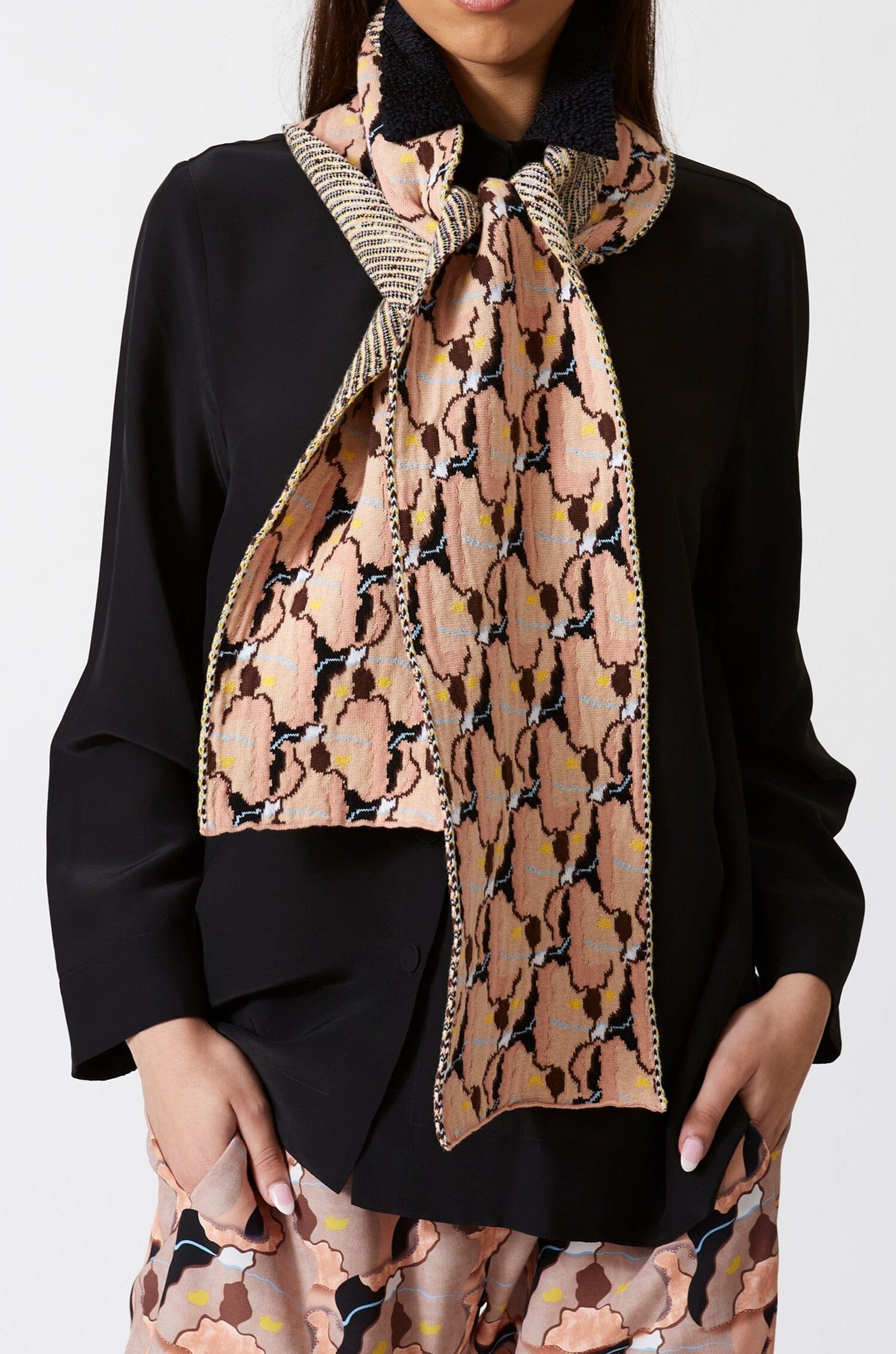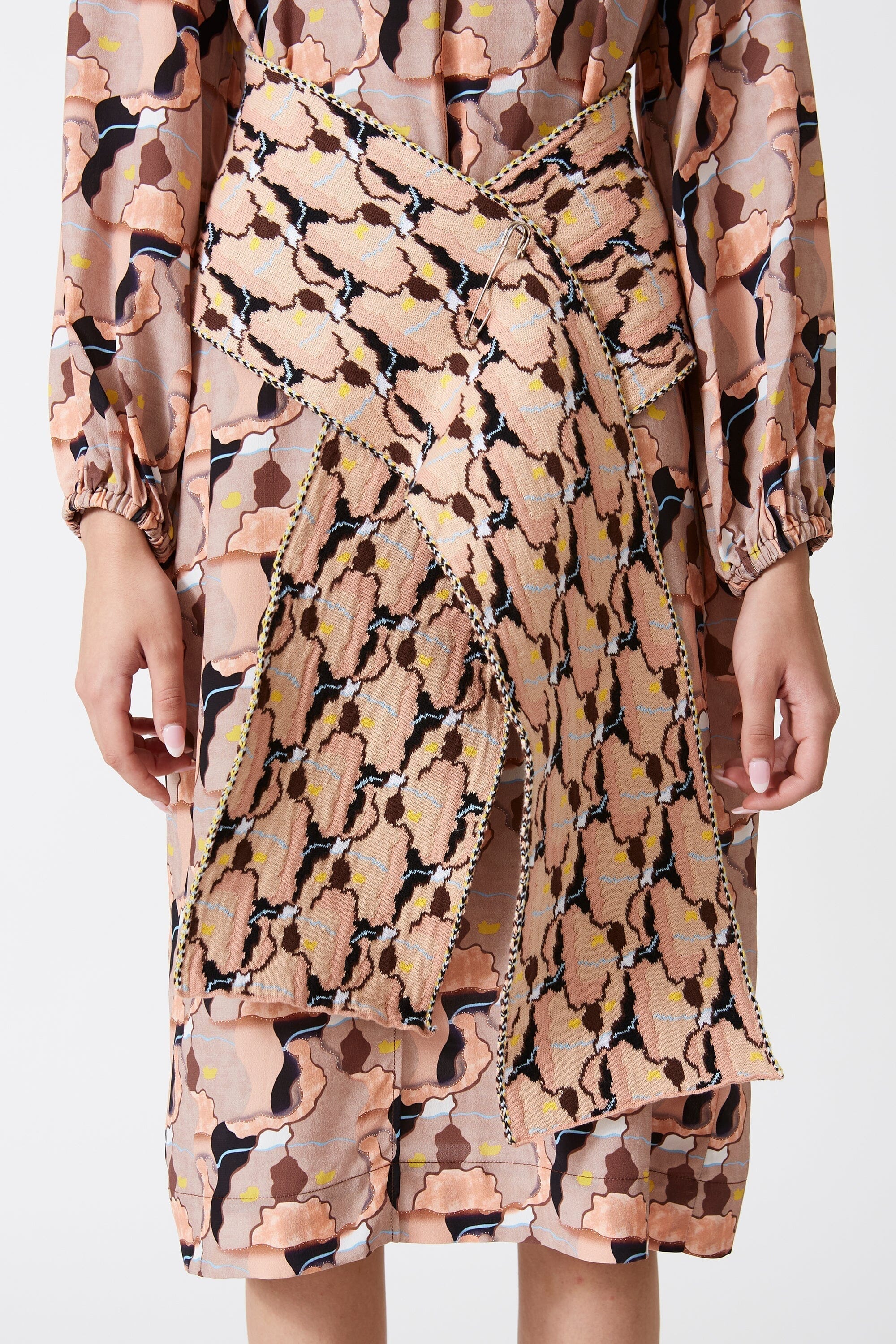 Yiramir Pure Cotton Knit Scarf
This double sided multi-patterned jacquard scarf is knitted with 100% cotton and features the artwork of Gija man Lindsay Malay from the Kimberley in Western Australia. A unique and collectable scarf that has its own identity. Wrap it around your neck for cosy comfort or wear it long over your favourite clothing to celebrate the artwork it depicts.

Adapted from the Artwork © Lindsay Malay
Fabric: 100% Cotton
Colour: Dusky Pink/Black

Please note: There can be variance of up to 10% in size.
- Versatile
- Outfit enhancing
- Comfortably Trans-seasonal
- Made in China
- 170cm x 20cm
Gija man, Lindsay Malay works from the Warmun Art Centre, located 200kms outside of Kunnannura in the Kimberley, Western Australia. Warmun is renowned for its artists' use of natural ochre and pigments to denote a contemporary expression of Country and culture and its reputation is felt both nationally and internationally due to the calibre of highly successful artists in the community.

Lindsay's work is vibrant and transfixing, telling the story of Warlawoon, the Country he inherited from his Grandfather and of which his family regained traditional ownership of in 2010.

Lindsay and Melbourne based Wiradjuri woman, Denni Francisco, founder and designer of fashion label Ngali, have collaborated to translate Lindsay's art into textile designs. This exciting collaboration was established through a shared vision of celebration culture, showcasing Aboriginal centred design and instigating mutually beneficial partnerships across the country between cross-sector Aboriginal businesses.

We introduce new pieces periodically so it is always a good idea to check back from time to time as they are sometimes limited in number. If there is something you would like to have us consider including in our Accent offering please let us now by email us at info@ngali.com.au and we will explore the potential. We love that our customers can have their say: Together we Create.