About
At Ngali, we take stunning First Nations' artwork beyond wall display and onto garments to walk the streets and show up in a myriad of places around the world. We strive to practice just-in-time manufacture and offer an alternative to fast fashion. Using high quality fabrics that last, mean our pieces can be worn for the longest time, recycled and eventually up-cycled.

Our collections are beyond trend and designed to move effortlessly through seasons and styled for all occasions.
What We Do
Ngali translates to 'we' or 'us' in a number of Australian Aboriginal languages. And through Ngali, we're creating the 'us' we'd like to see: a harmonious, sustainable and equitable union of people with Country and each other.

We bring Aboriginal and Torres Strait Islander artwork to the world through the medium of clothing and collectibles.
When designing our pieces we ensure the artwork is the hero and the silhouettes bring the artwork to life on fabric, through unique print adaptations.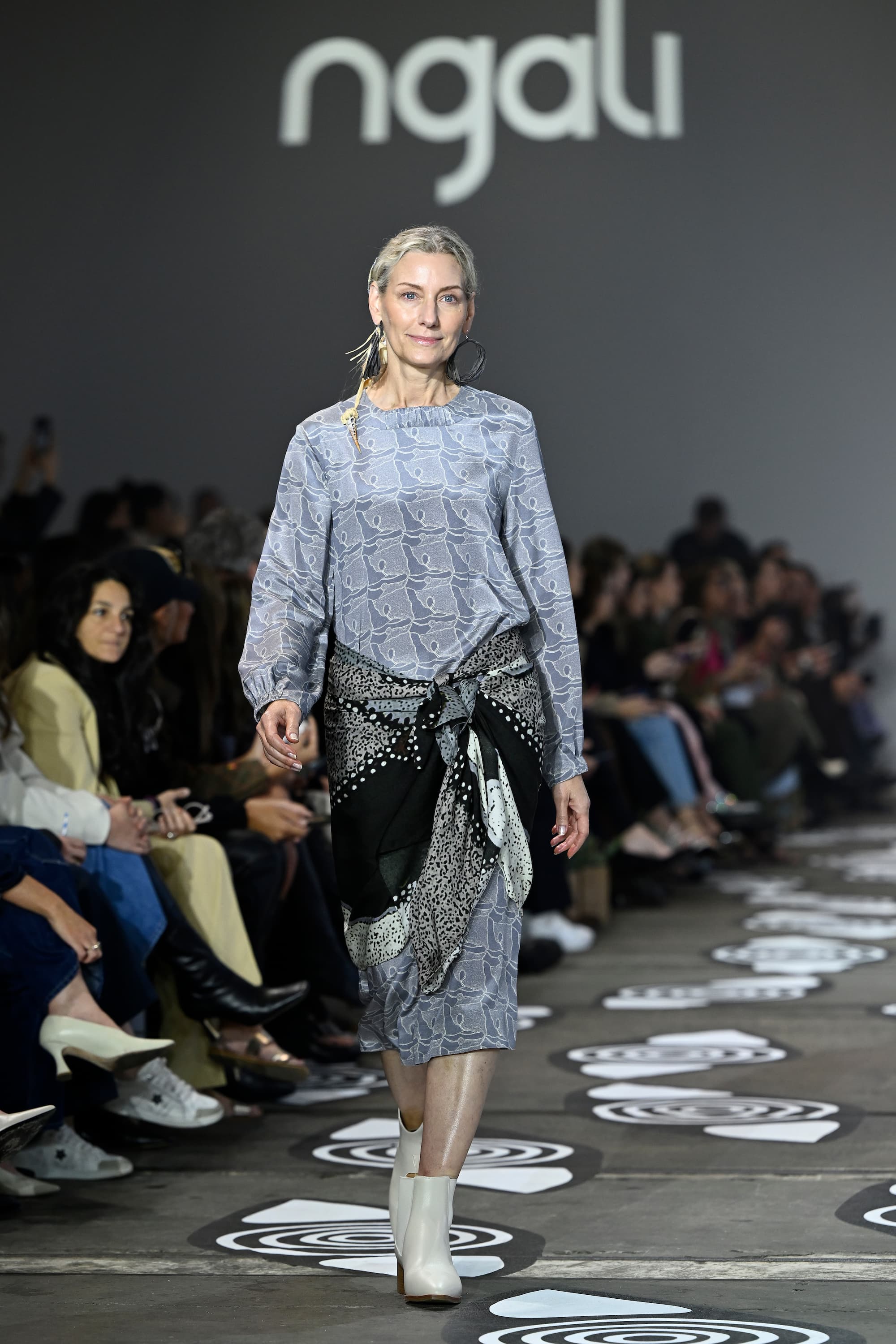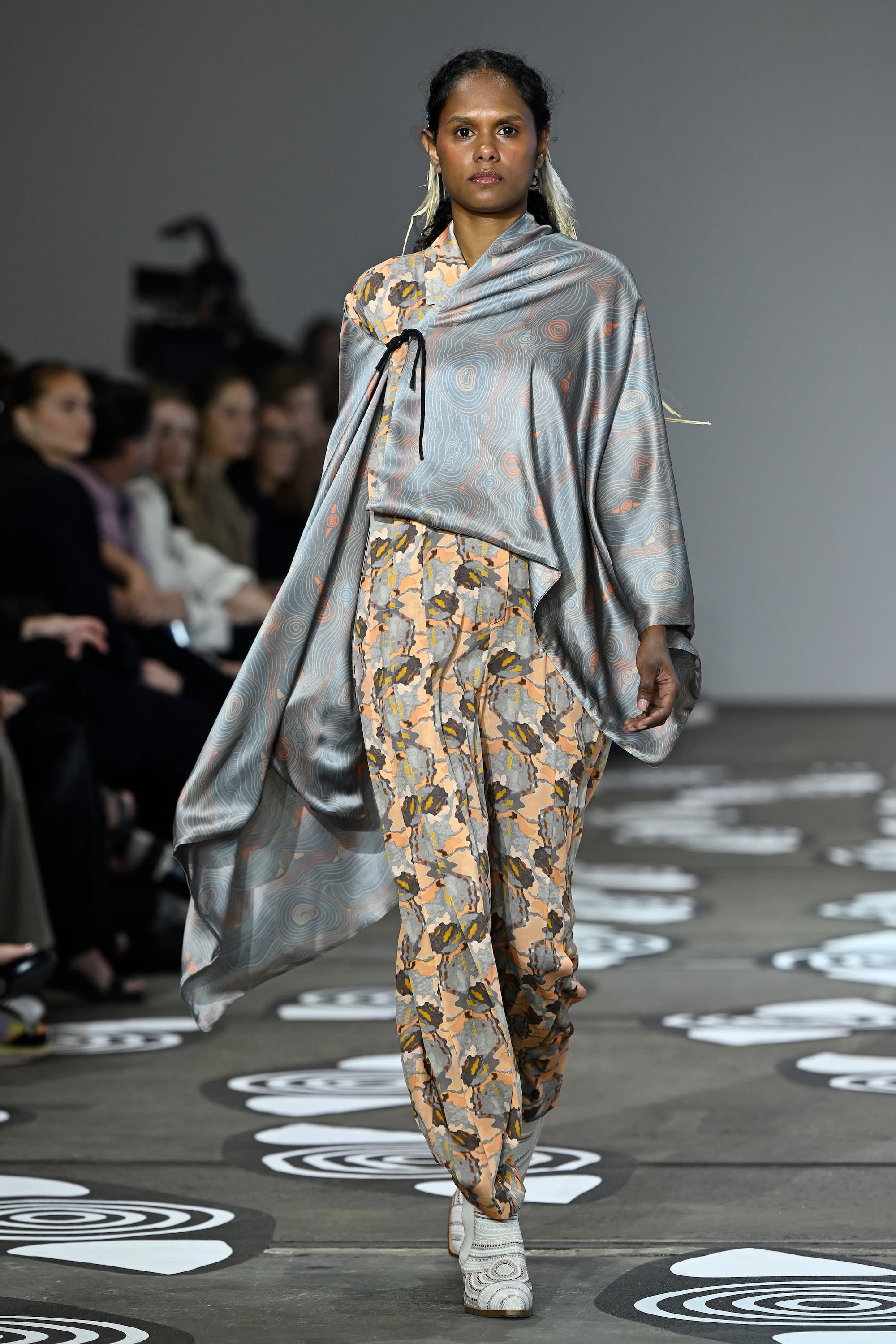 Our Process
We ask ourselves when creating; Does the silhouette celebrate the artwork? Is the garment created as sustainably as possible? Will it be comfortable? Can sneakers be worn with this piece? A pair of ankle boots? Or heels? Could a Ngali dress go out for lunch and also take a walk out on Country? Could the same piece be worn to a business meeting? Could this garment easily go travelling?
We design Ngali pieces so that our stories can walk the streets and show up anywhere in the world.

We believe our clothes should be of good quality and versatile enough that they don't have to be kept for special occasions. They should take us to wherever we want to go, one season to the next. They should not be trend-related but rather place emphasis on the benefits of slow fashion.
The Why Behind Our Work
As a Wiradjuri woman, creating Ngali has been a journey embedded in reflexivity and culture. When I began I asked, what could fashion as a platform do to communicate our stories to a wider audience and how could fashion work to change mindsets about fashion consumption and respect for Country and celebrate Indigenous creativity across mediums.

The process of Ngali's work operates through the lens of Yindayamarra - fashion that shows respect, is polite, considered, gentle to Country and shows honour to the cross country collaborations with other Aboriginal and Torres Strait Islander creatives.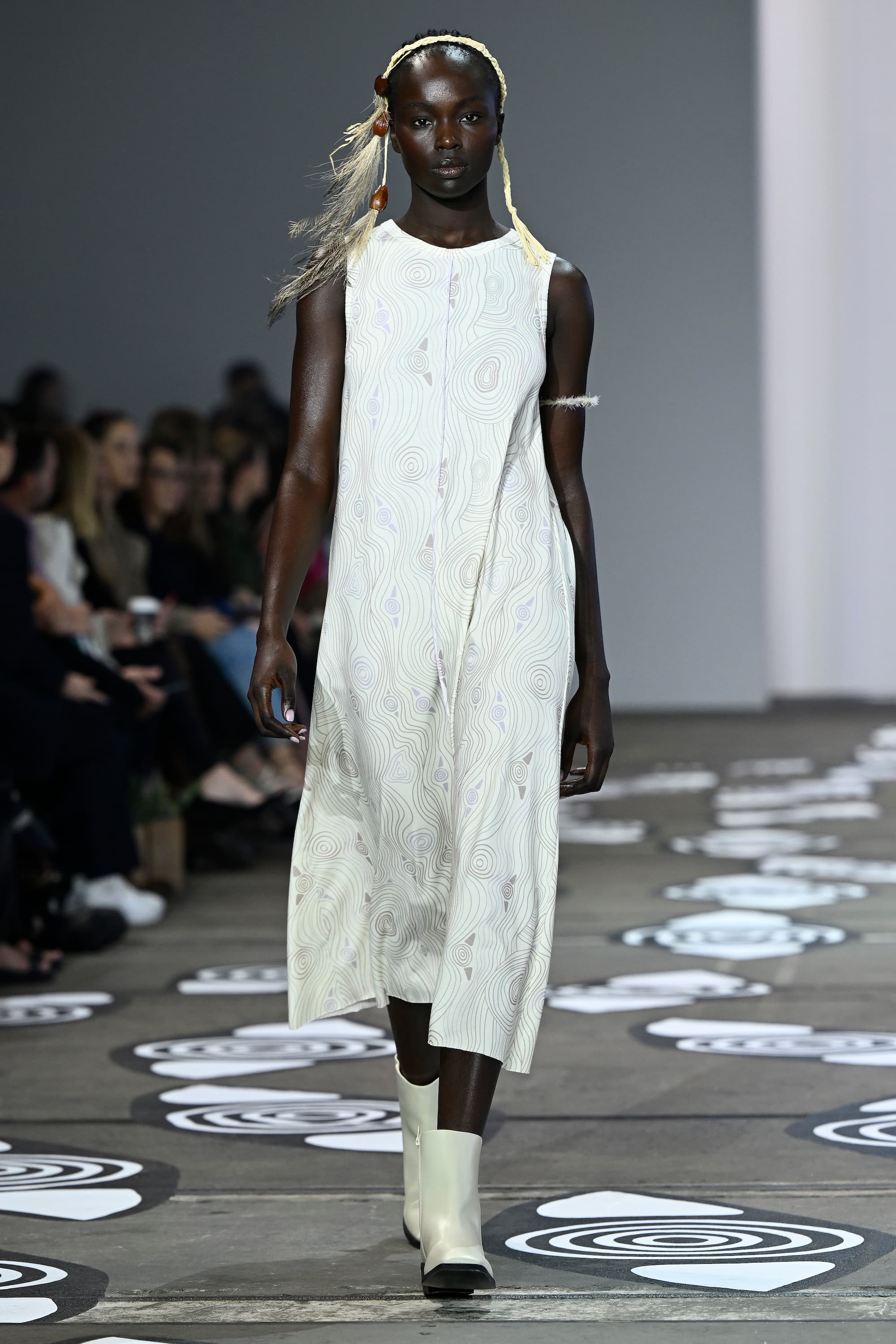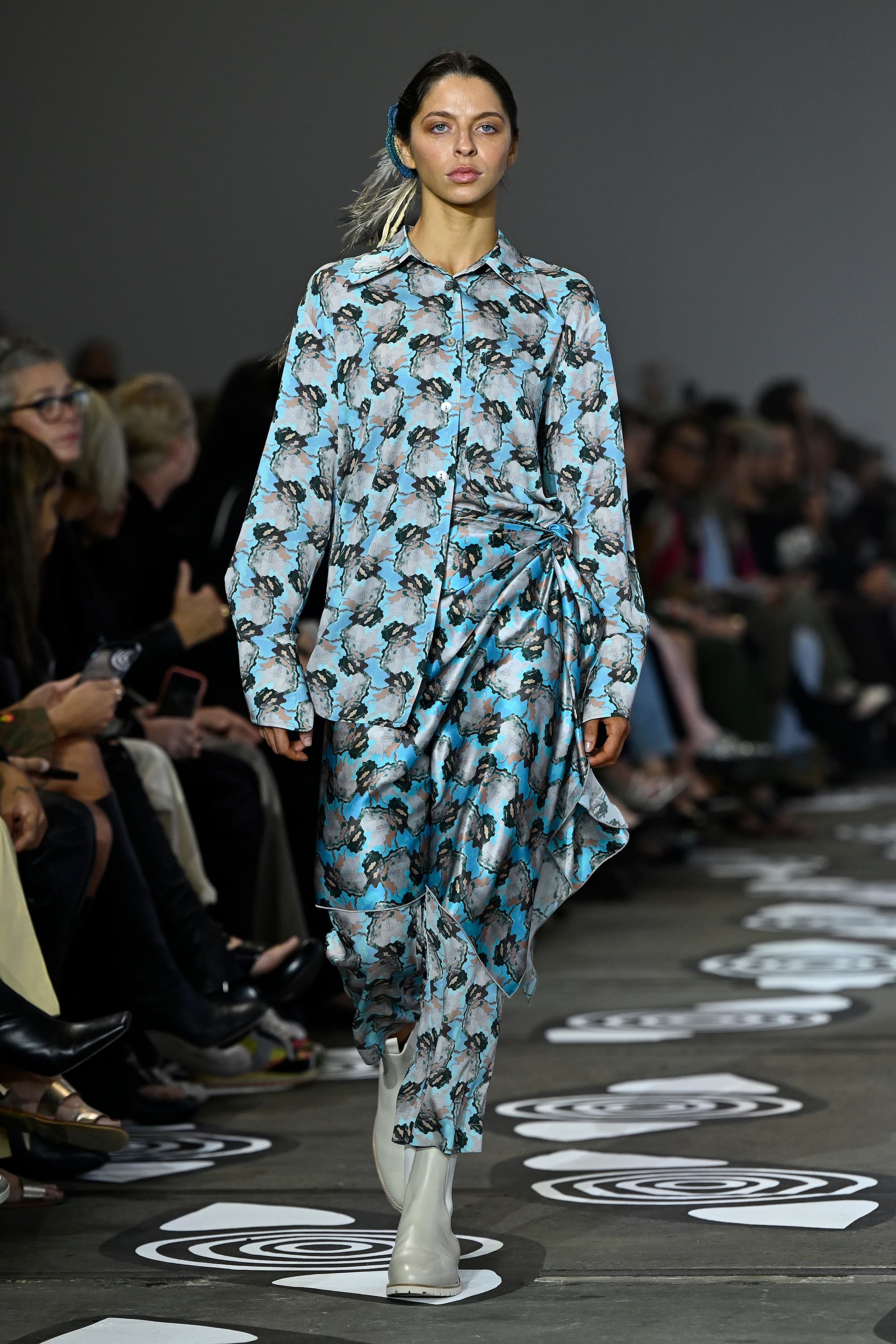 Community
As an Indigenous business we take community responsibility to heart. We share our achievements through artist royalties and the Buy 1 Give 1 Business for Good initiative. This initiative has each Ngali purchase support the building of IT and literacy skills for young people living in remote Aboriginal communities. We hope you enjoy this visit to our website to discover more of the how and why of what we do. We hope too that you find a special piece or two that you can wear as you create your own stories. And when you wear Ngali we wish for you to tread lightly on Country and take a safe journey into the future.

Mandaang guwu (thank you – Wiradjuri)