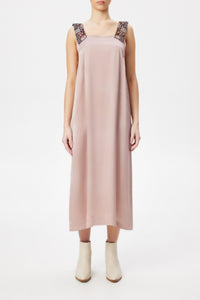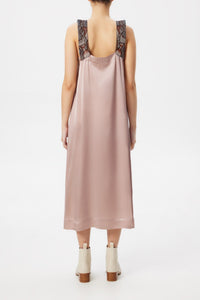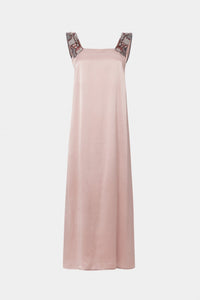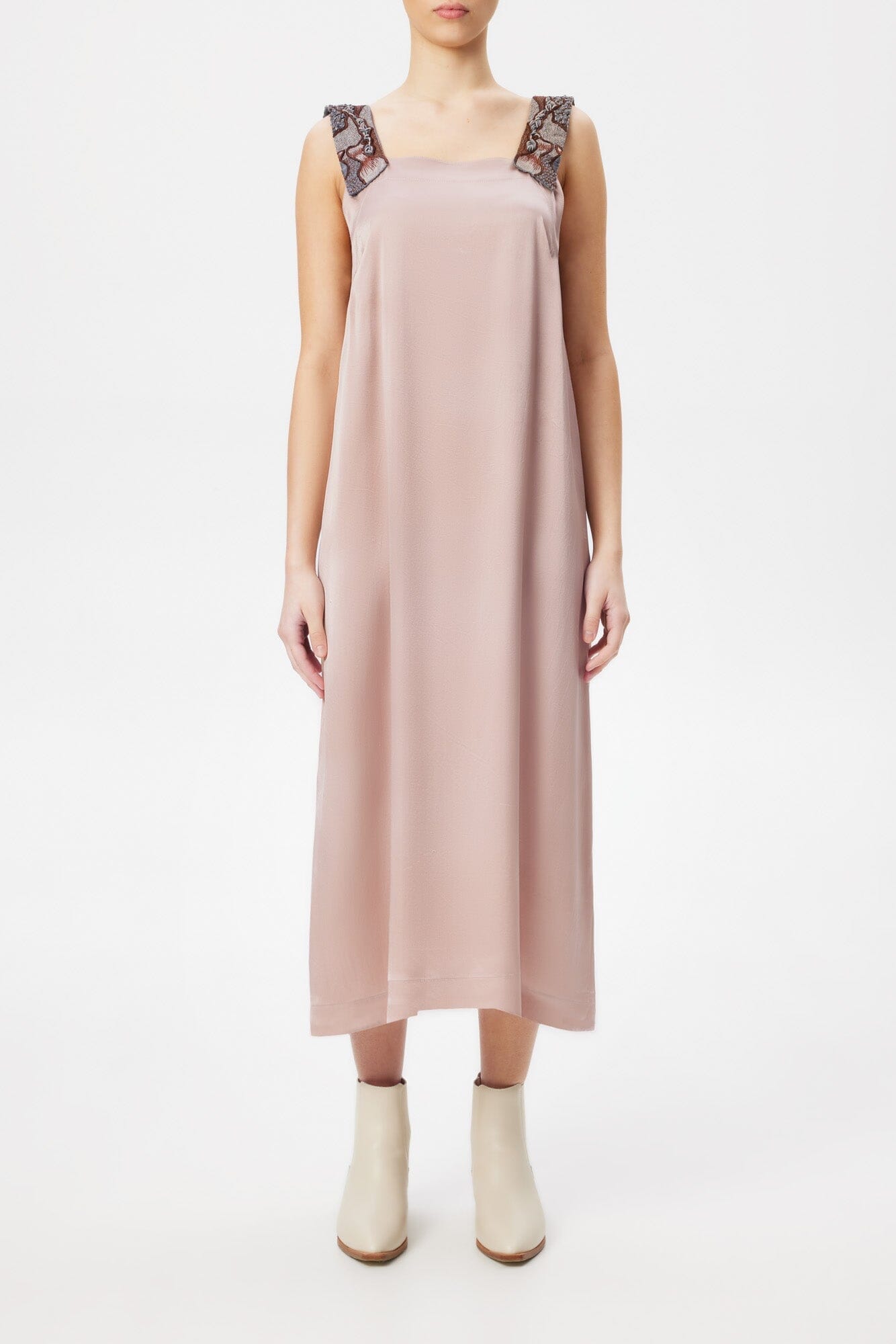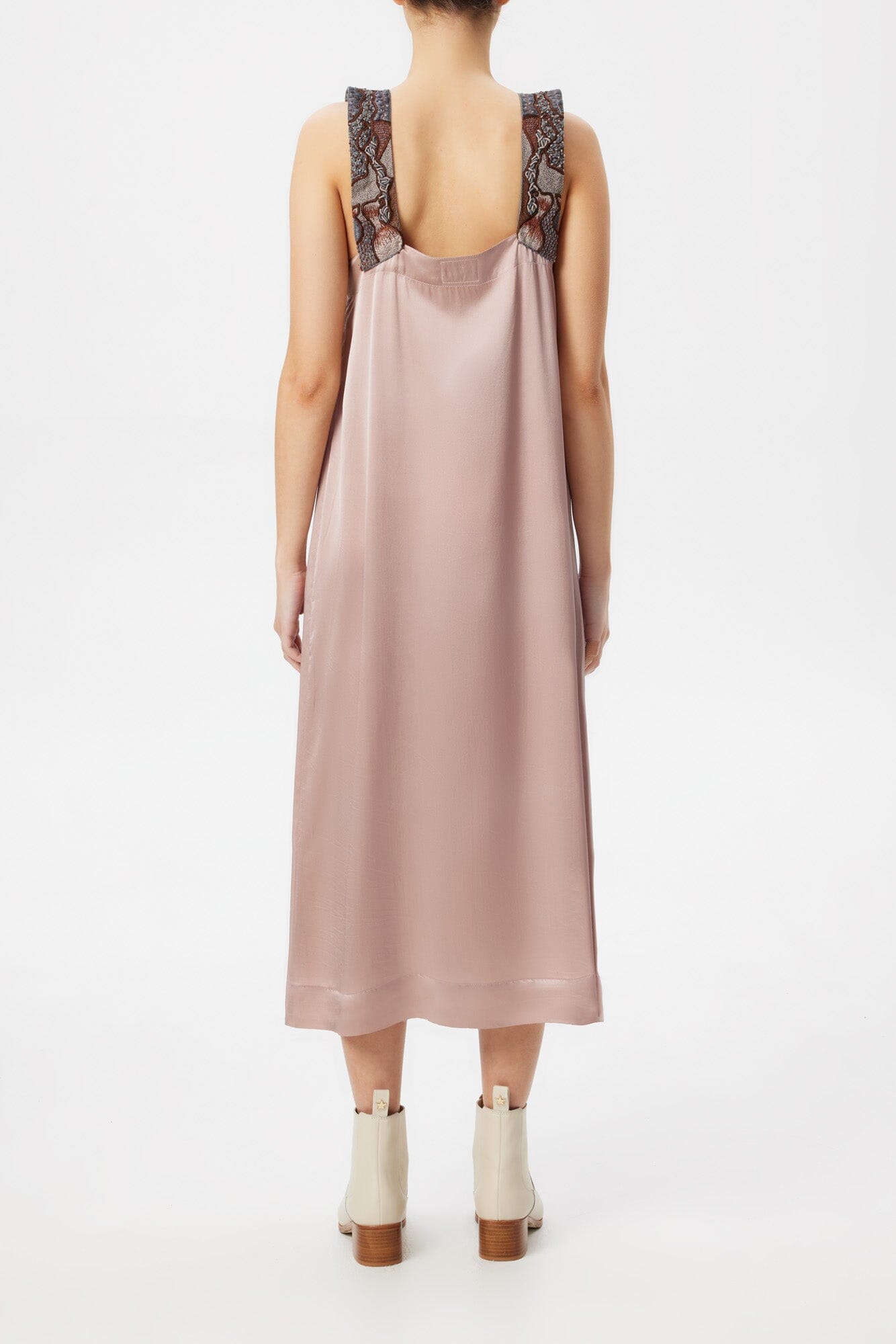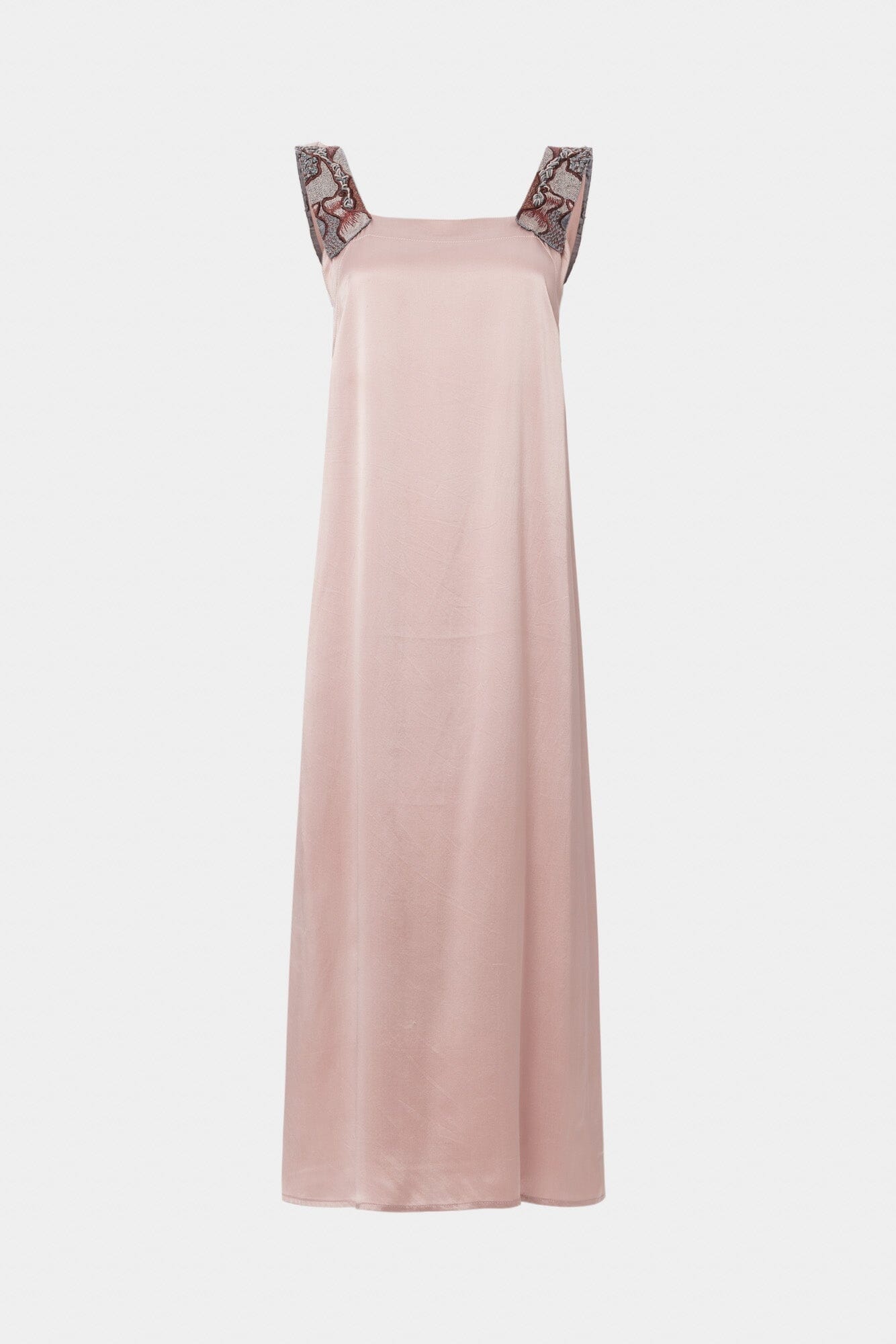 Bark Silk Slip Dress with Embroidered Straps
Easy care silk clothing comes no finer than this bark slip dress with embroidered straps and a square neck. Its natural earth tones are a contemporary expression of country feel meets urban design. The straight slip dress falls beautifully on the skin, and its wide shoulder straps feature exquisitely detailed tonal embroidery with artwork from indigenous artists. Pair it with any of the Ngali silk or patterned garments for an even more fabulous look!
Composition: 92% Silk, Satin, 8% Elastane
Straight slip dress
Square neck.
Wide embroidered straps.
Front & back facings.
This stunning piece features embroidery inspired by Country. The detail of this artistic application is a representation of storytelling in an everyday contemporary context.