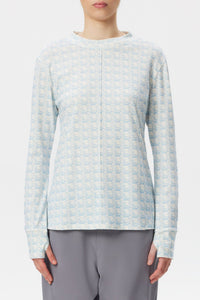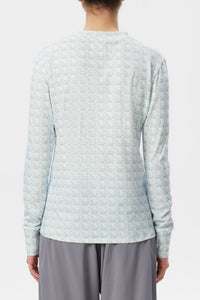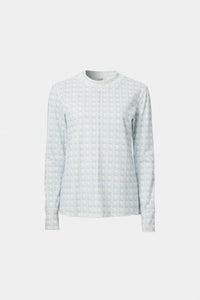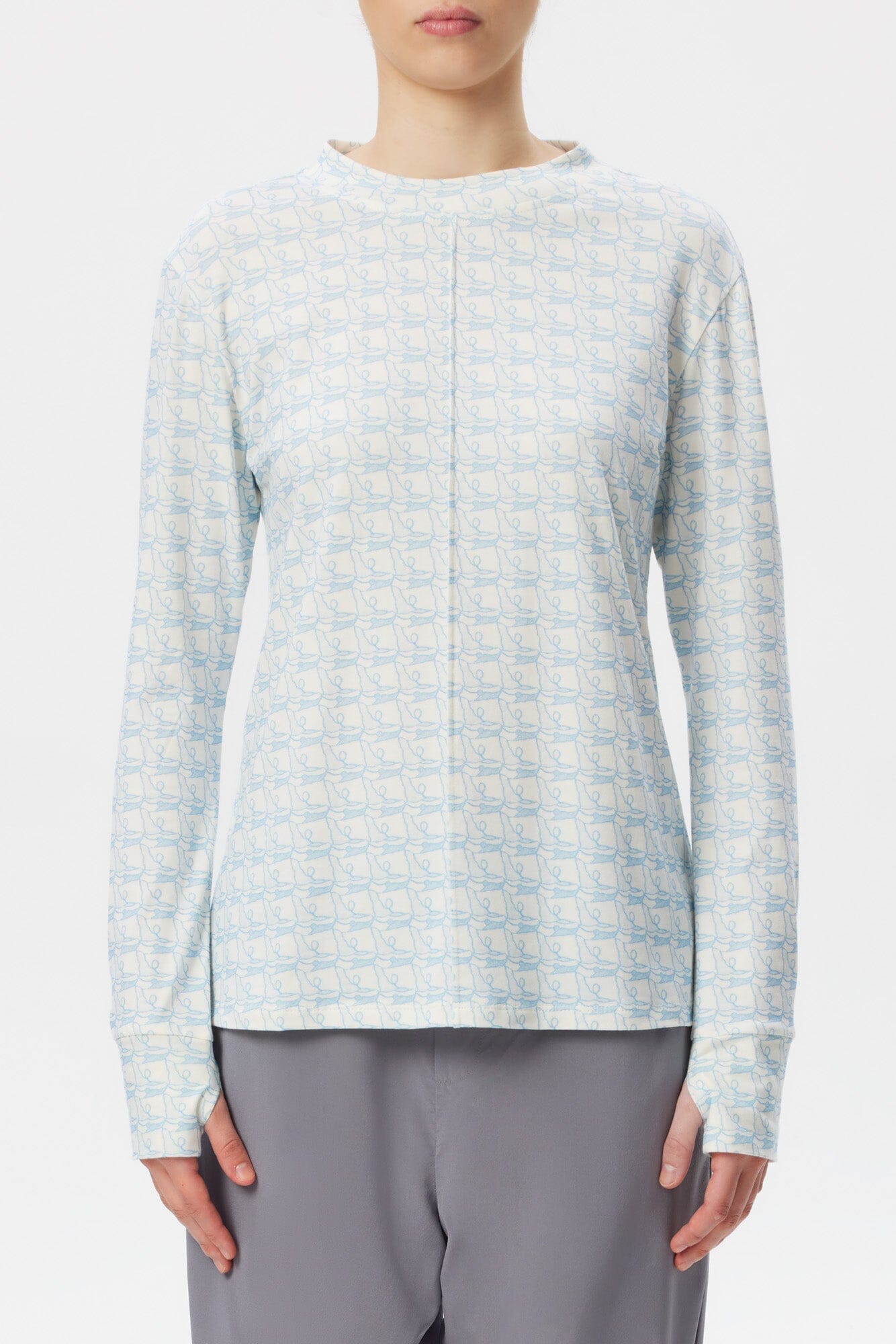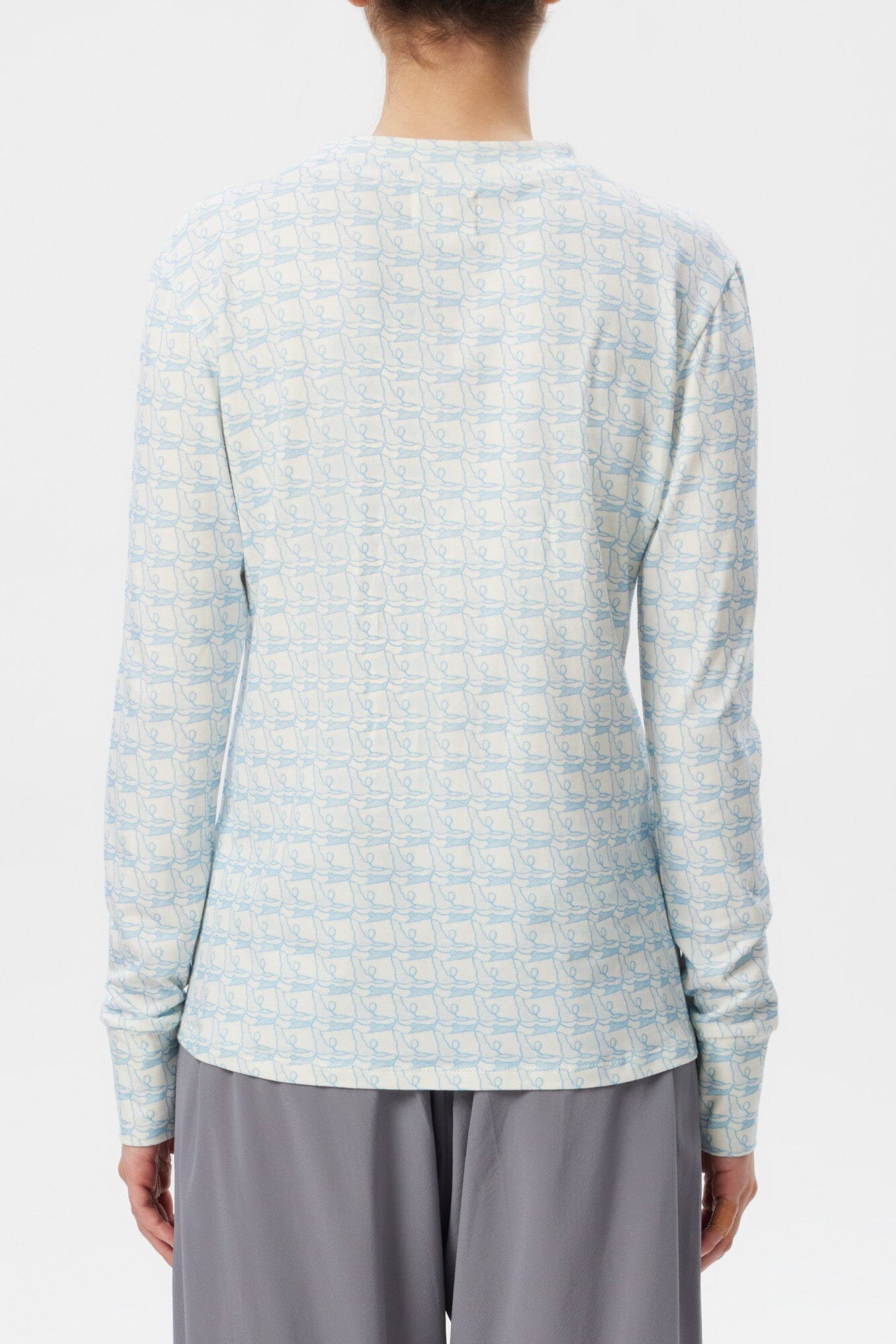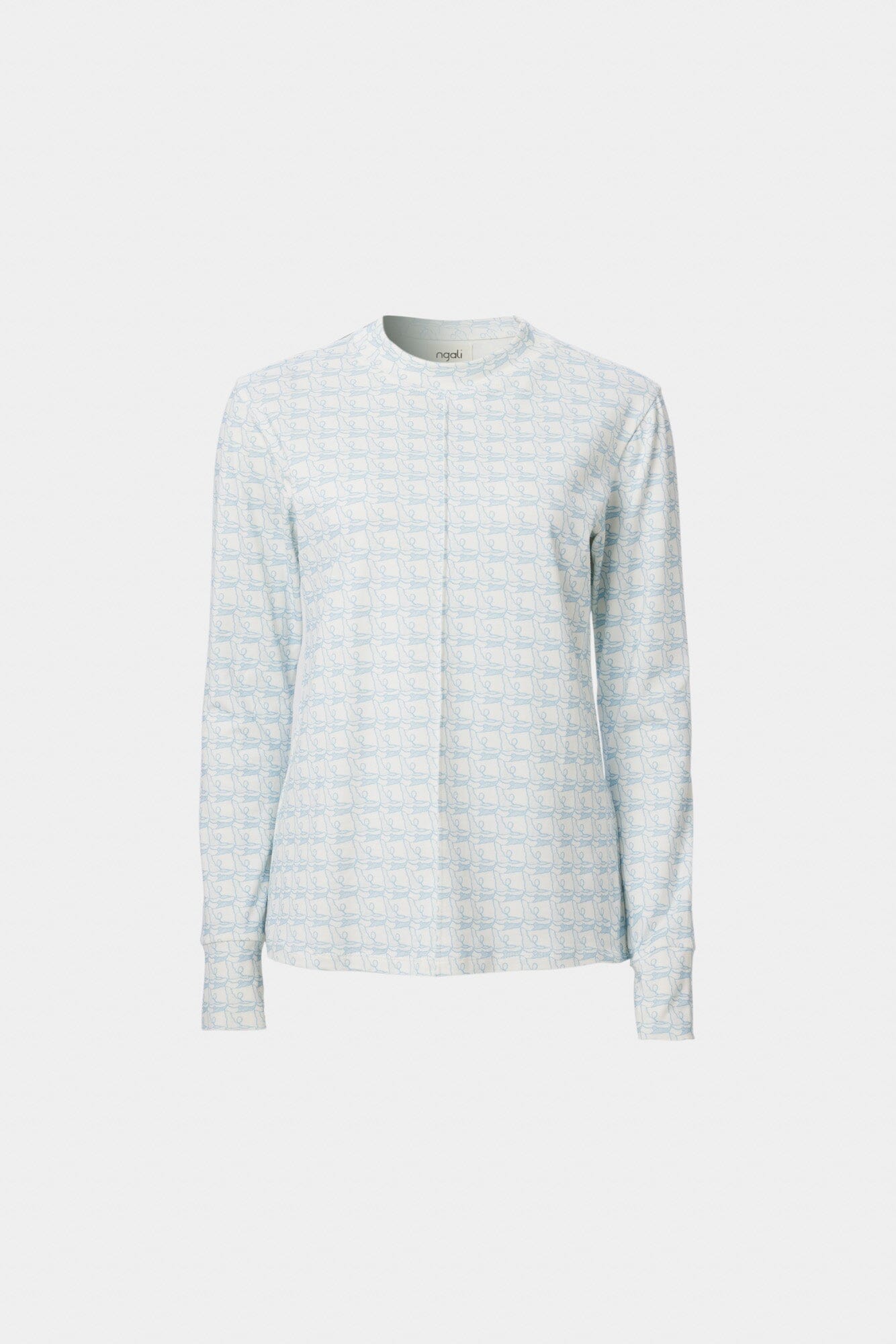 Blue Spaces Long Sleeve Tee
Knit Long Sleeve T-Shirt in Spaces Print, Stone or Air BlueOn a cooler spring day, a long-sleeve T-shirt is the perfect go-to, and this Stone Spaces long-sleeve tee, complete with knit fabric, certainly fits the bill!

You could wear this tee as-is, as an under layer, or layer on top for a more dynamic look. For inspiration, see how our beautiful model layers this piece!
The stone-coloured pattern printed on this tee is adapted from the incredibly talented Lindsay Malay's artwork. The round neckline and thumb hole give this garment a laid-back, comfy vibe, ideal for looking good while enjoying a chilled night in.
Please note: This product has a centre front seam detail, not seen in the images.
Adapted from the Artwork © Lindsay Malay
100% Bamboo cotton elastane
Long Sleeve T-Shirt
Knit fabric, Round neckline
Use as under-dress, tee, or dress to layer up.
Collection inspired by Aboriginal artwork of Gija Man Lindsay Malay. Lindsay works from the Warmun Art Centre, located 200kms outside of Kunnannura in the Kimberley, Western Australia. Warmun is renowned for its artists' use of natural ochre and pigments to denote a contemporary expression of Country and culture and its reputation is felt both nationally and internationally due to the calibre of highly successful artists in the community.