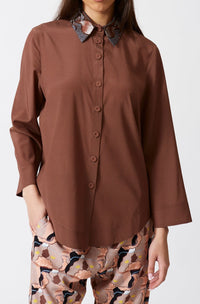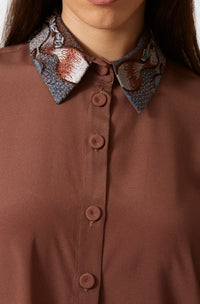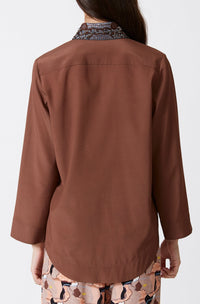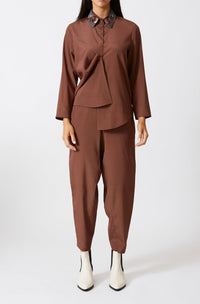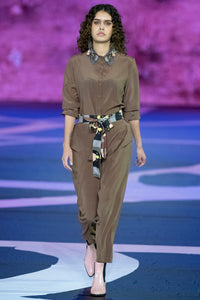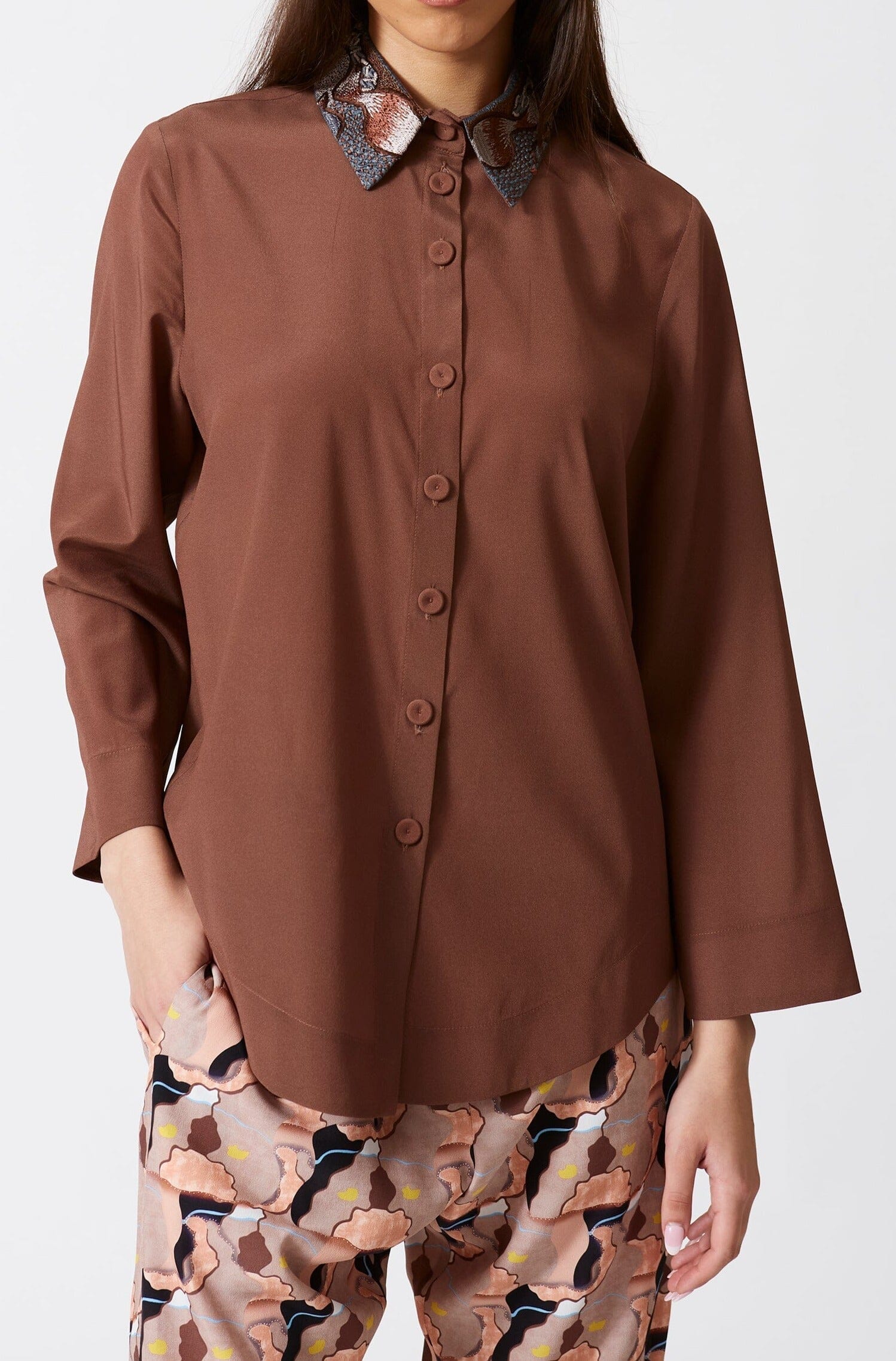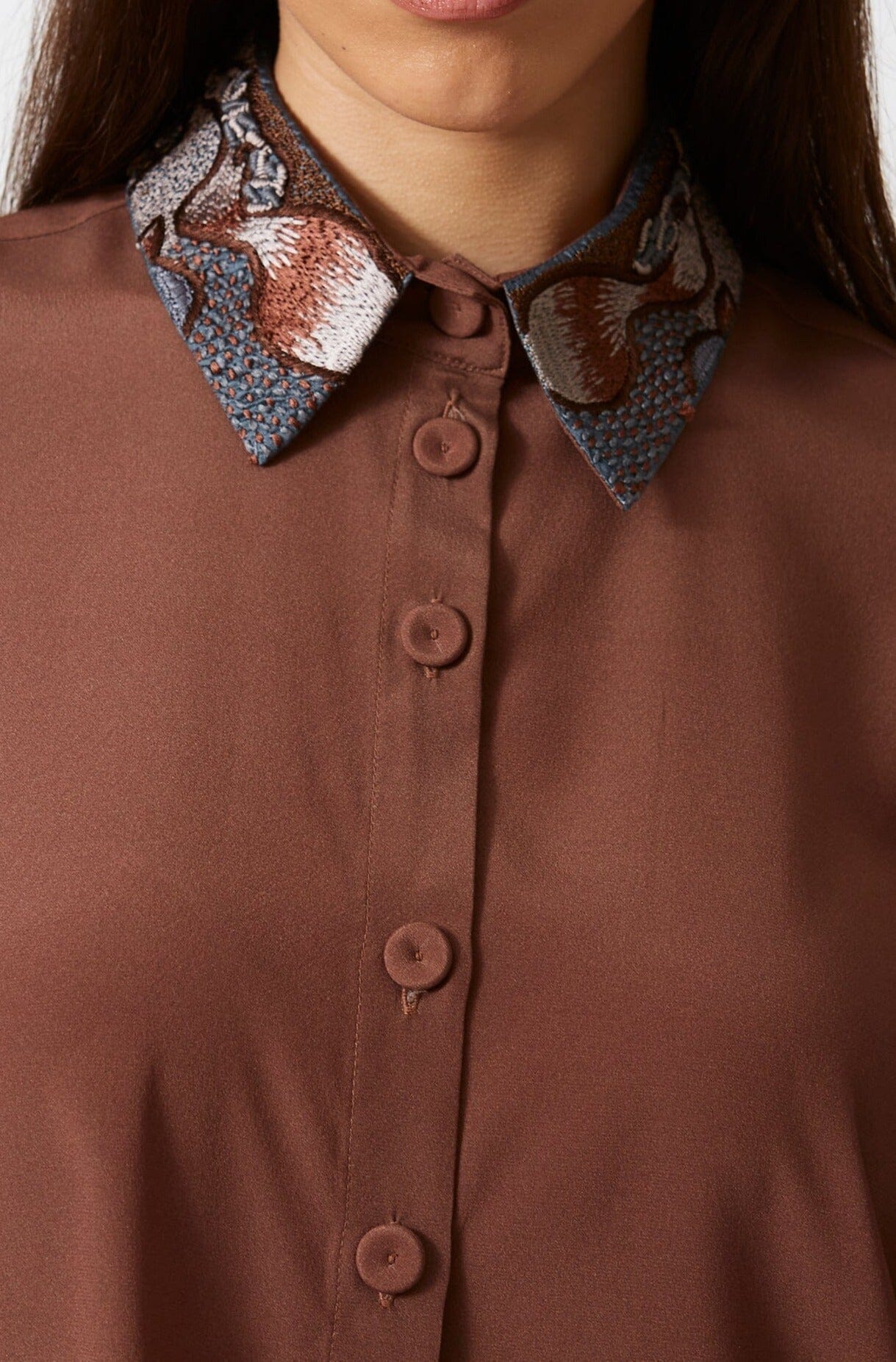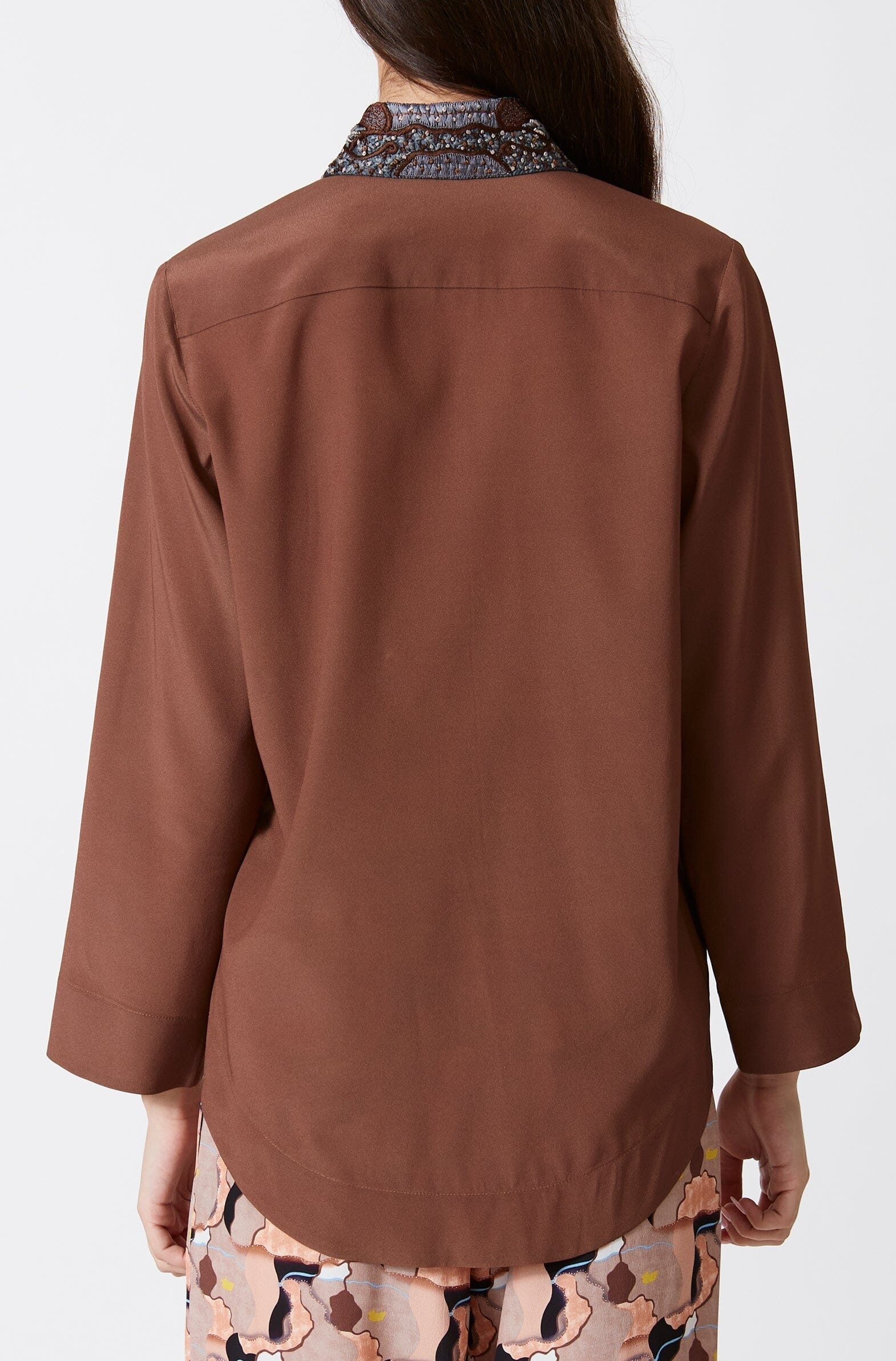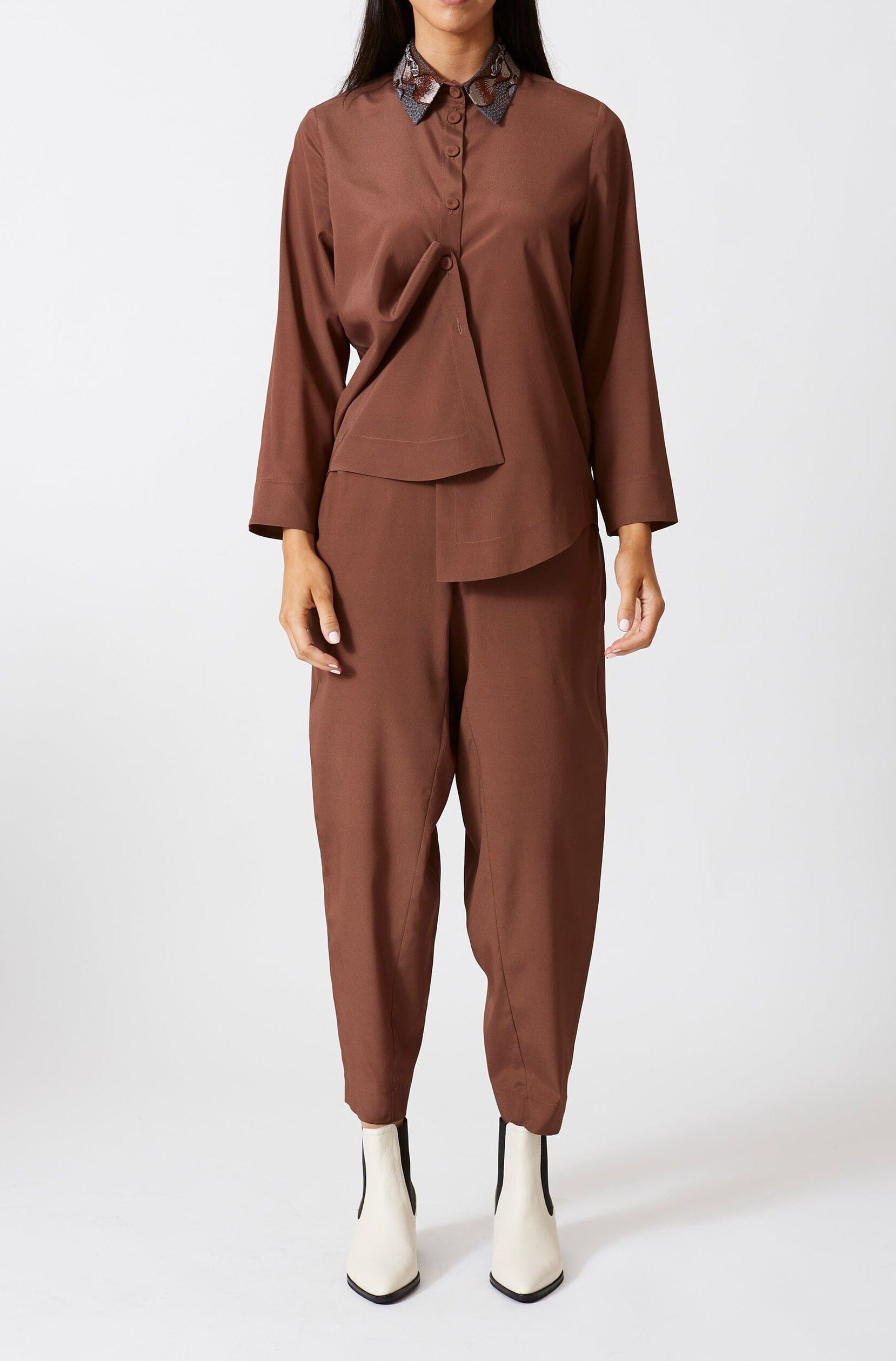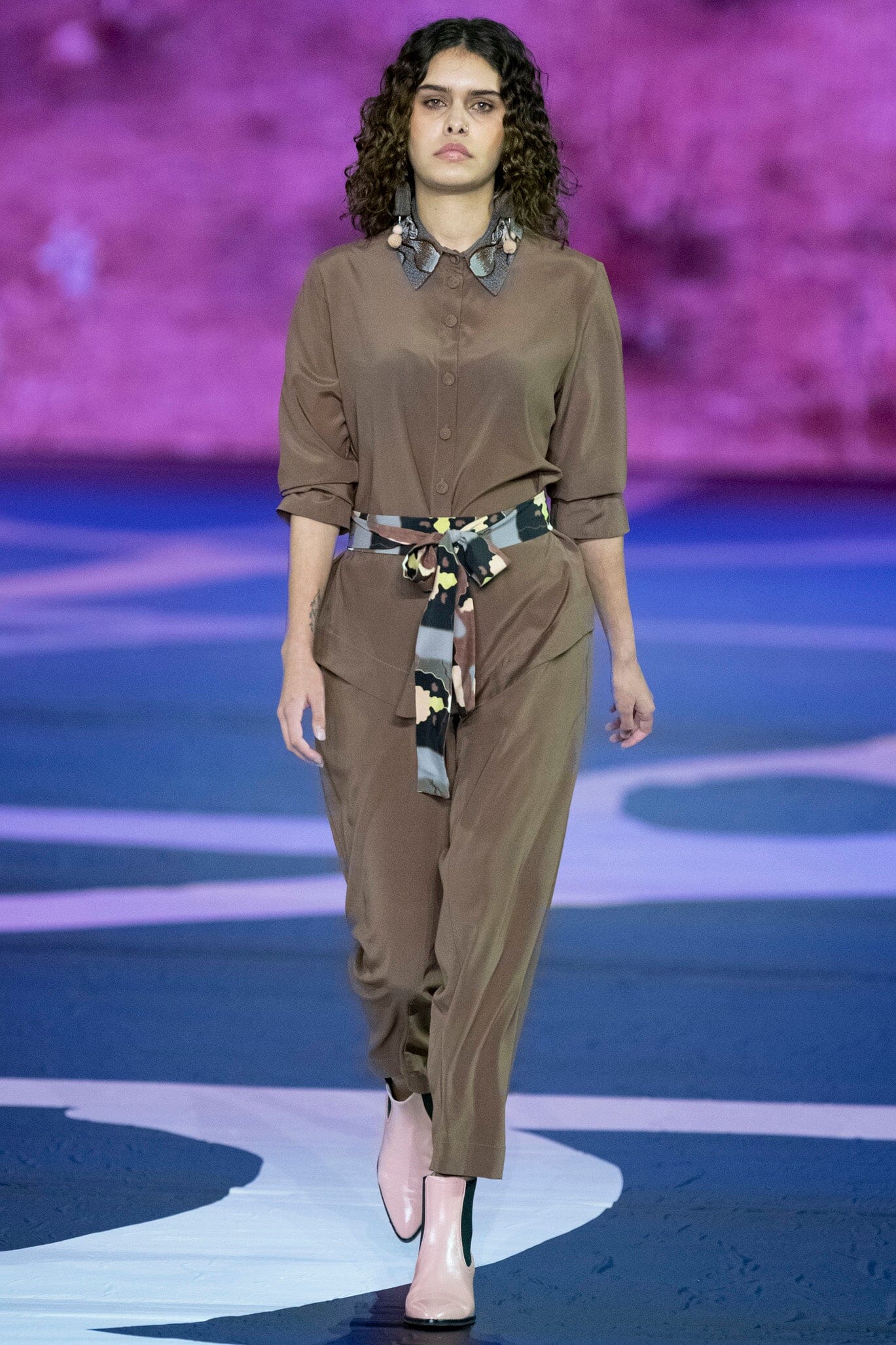 Brown Bark LS Shirt with Embroidered Collar
Sale price
$232.00
$302.00
This shirt is designed to be loose fitting. If you prefer it more fitted we suggest you buy one size down. Chic and stylish, this designer shirt offers a comfortable fit and exceptional versatility. It features a unique hand embroidered collar.
Wear it tucked in or out as a set. Add character to the look by buttoning it unevenly!

Adapted from the Artwork © Lindsay Malay

Fabric: 92% Silk 8% Elastane
Colour: Brown

Cold delicate hand wash
Do not bleach
Drip Dry Do not tumble dry
Cool Iron
Dry Clean
- Hand embroidered collar
- Made in Australia
- Model: Height 179cm, Size 1
Nginha translates in Wiradjuri language to "here" or "this"
In a time when the world slowed down the Nginha collection evolved from the calmness and open spaces.

The collection prints have been respectfully translated from the stunning artwork of First Nations artist Lindsay Malay, who lives in the remote Kimberley region of northern Australia. The translation of the artworks has been created in repeat to add strength to the softness of luxurious silks that drape the body and move effortlessly across the silhouettes. In essence depicting a work of art in motion.