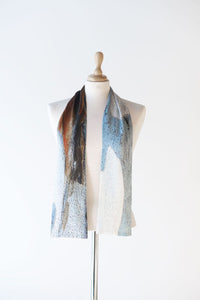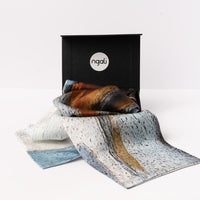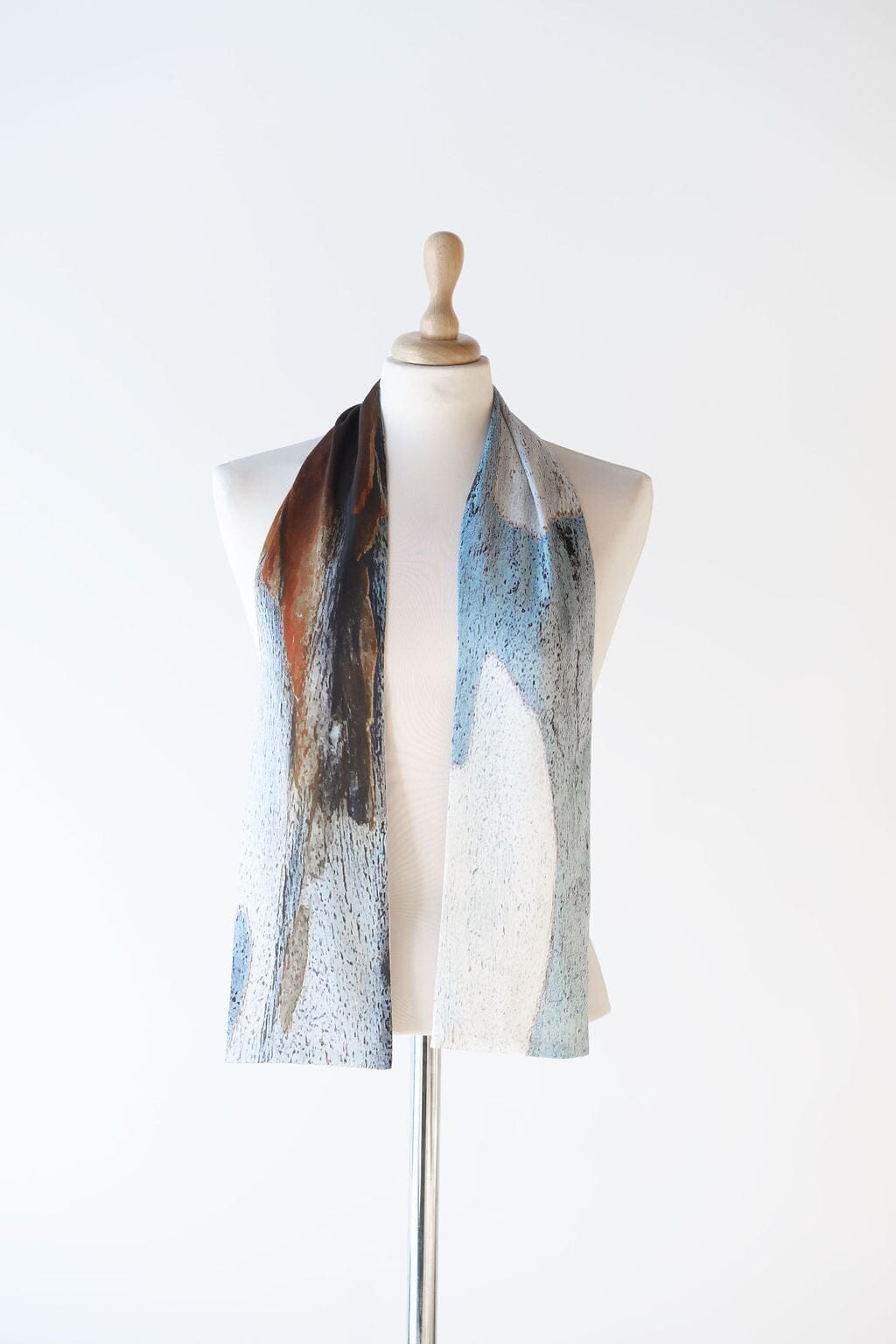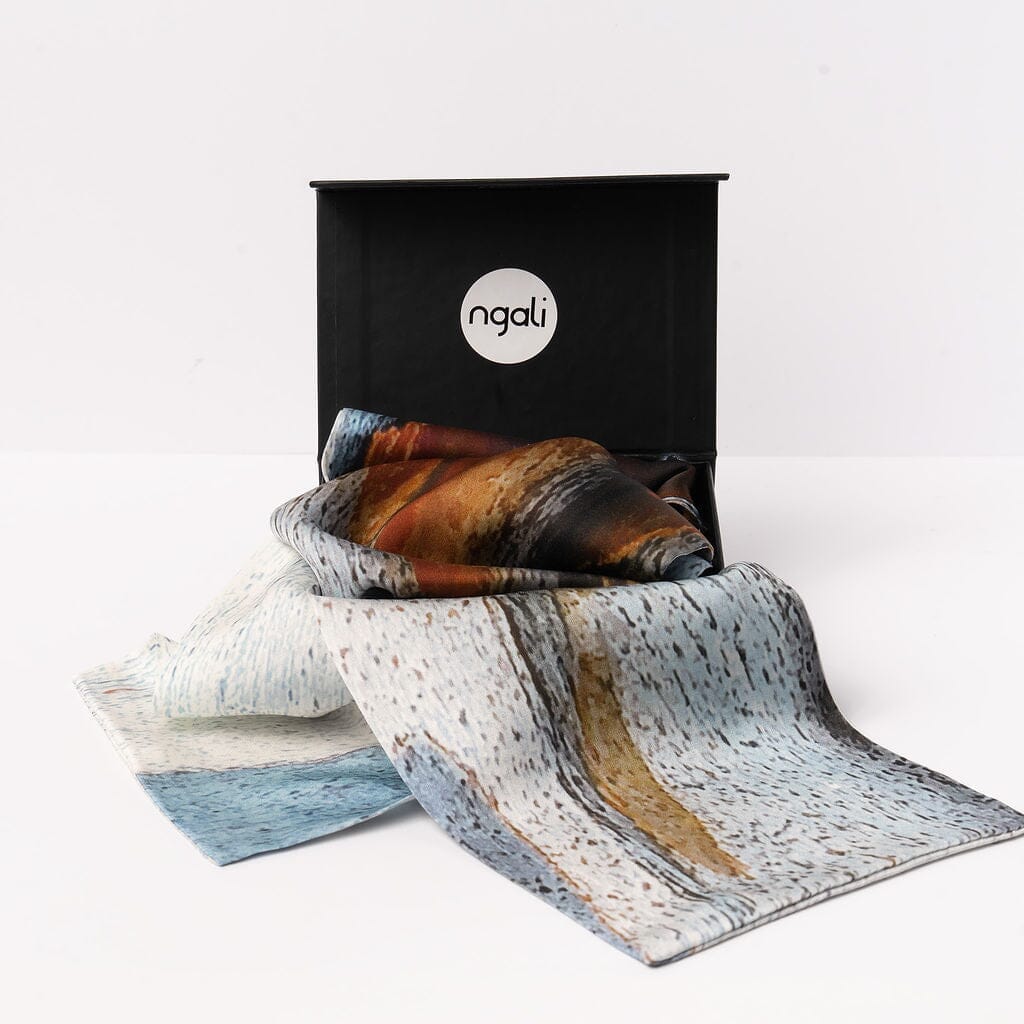 Spotted Gum Neckscarf/Headband
Wear as a headband or a tied neck scarf as a great accessory option.
Ngali prints are translated from actual artworks, we strive to keep the essence of the work and show the organic nuances. You will be able to see the work within the prints themselves.
Fabric: 92% Silk 8% Elastane
Colour: Blue/Grey/Brown

Cold delicate hand wash
Do not bleach
Drip Dry Do not tumble dry
Cool Iron
Dry Clean
- Versatile
- Outfit enhancing
- Perfect gift item
- Made in China
- 130cm x 15cm
This print has been adapted from a photograph of a Eucalyptus Gum on Bangerang Country (near Yarrawonga, Australia).