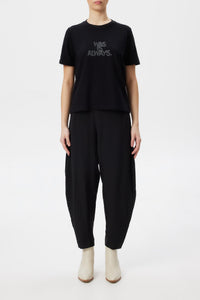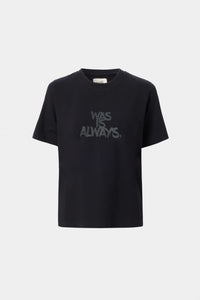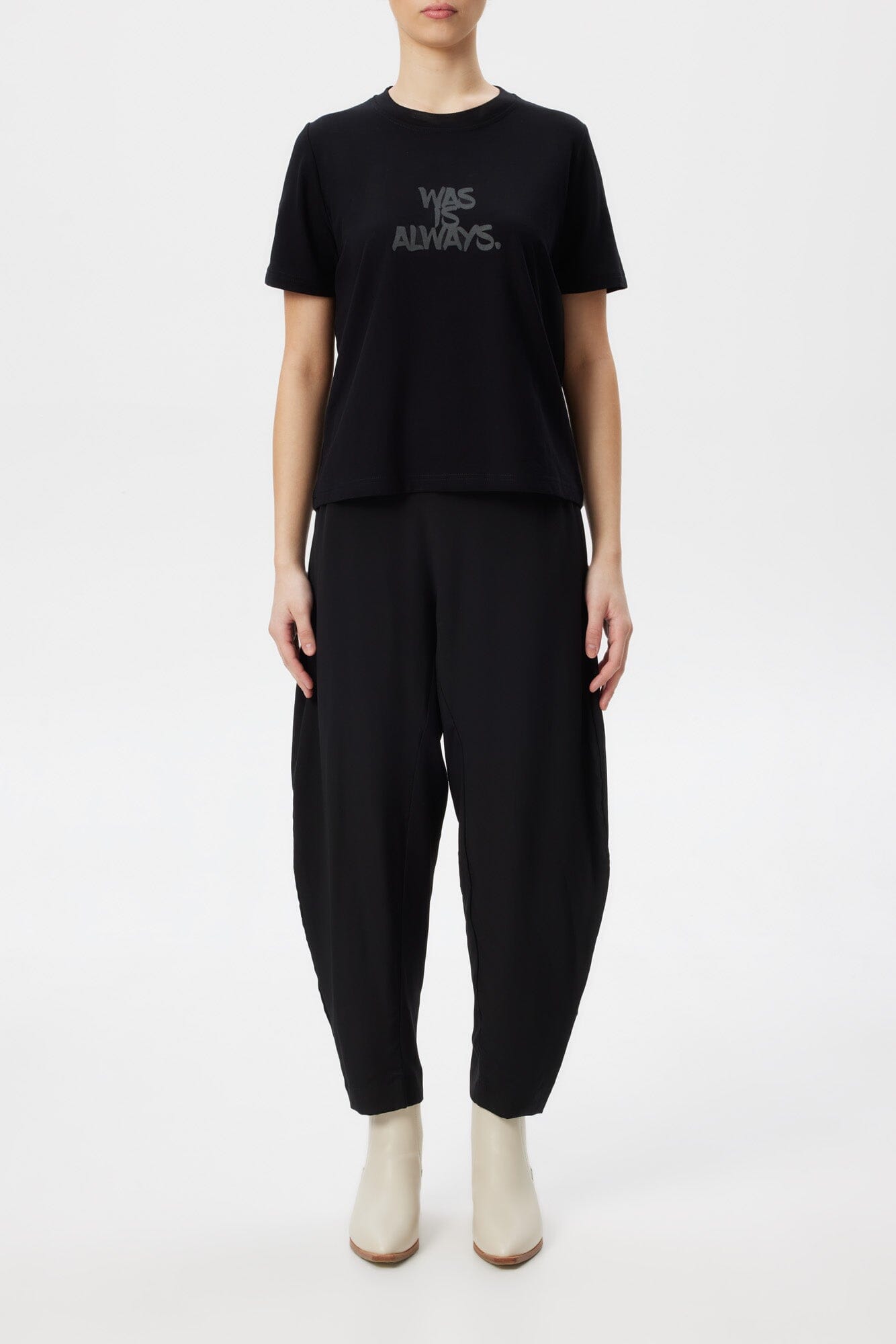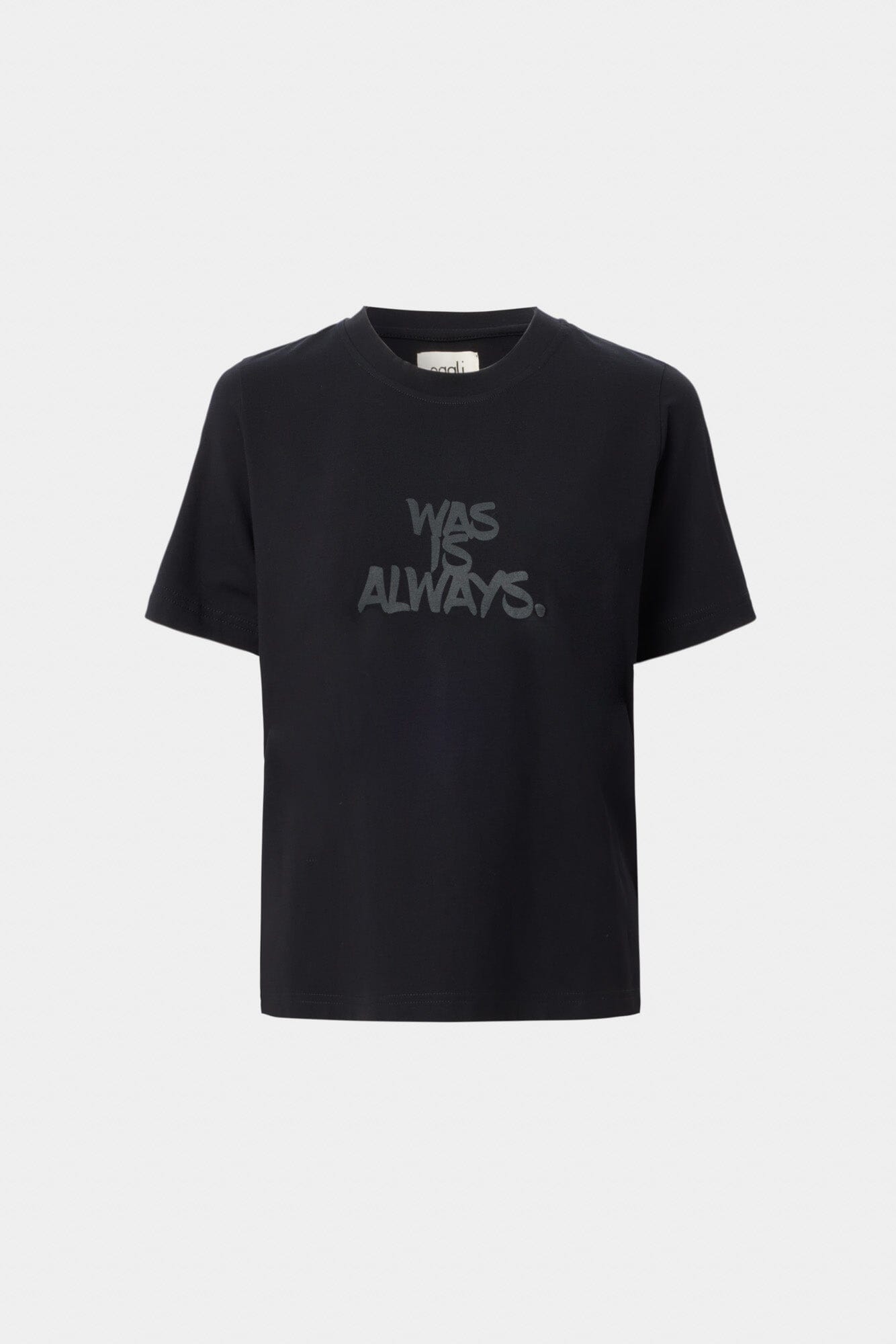 Was Is Always Tee, Black on Black
If you've been searching for a more subtle graphic tee, this black-on-black 'Was Is Always' unisex t-shirt could solve your fashion woes.

The casual square fit, round neckline and easy-to-wear slip-on fit make this tee a must for those busy Saturday mornings when you want to chuck on something stylish with minimal effort.

Also worth noting is that the tee is 90% bamboo, making it an excellent choice for those looking to support sustainable fashion.
90% Bamboo cotton
10% Spandex
Square fit Tee, Unisex tee, Round neckline, Easy slip-on fit,
This classically comfortable garment should be a staple of every wardrobe. The light weight feel allows a complimentary addition as an under layer for extra warmth across the seasons or worn on its own as a statement piece.