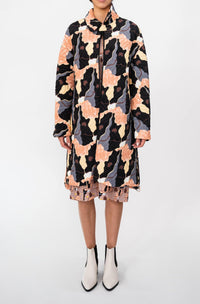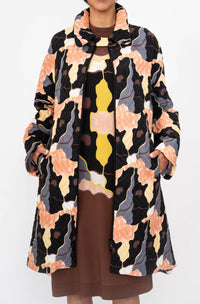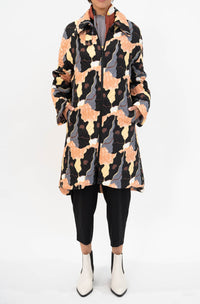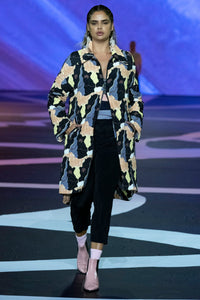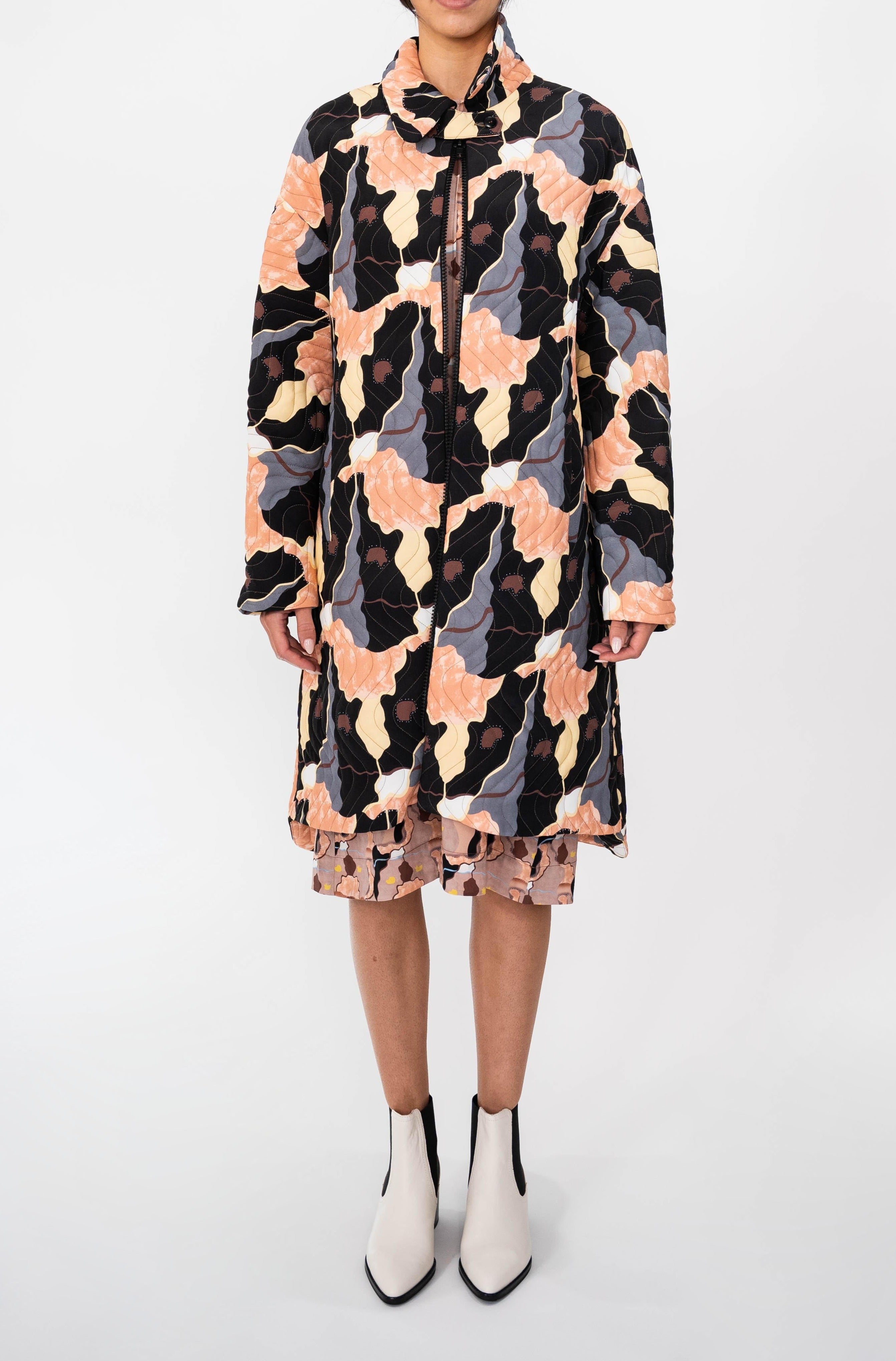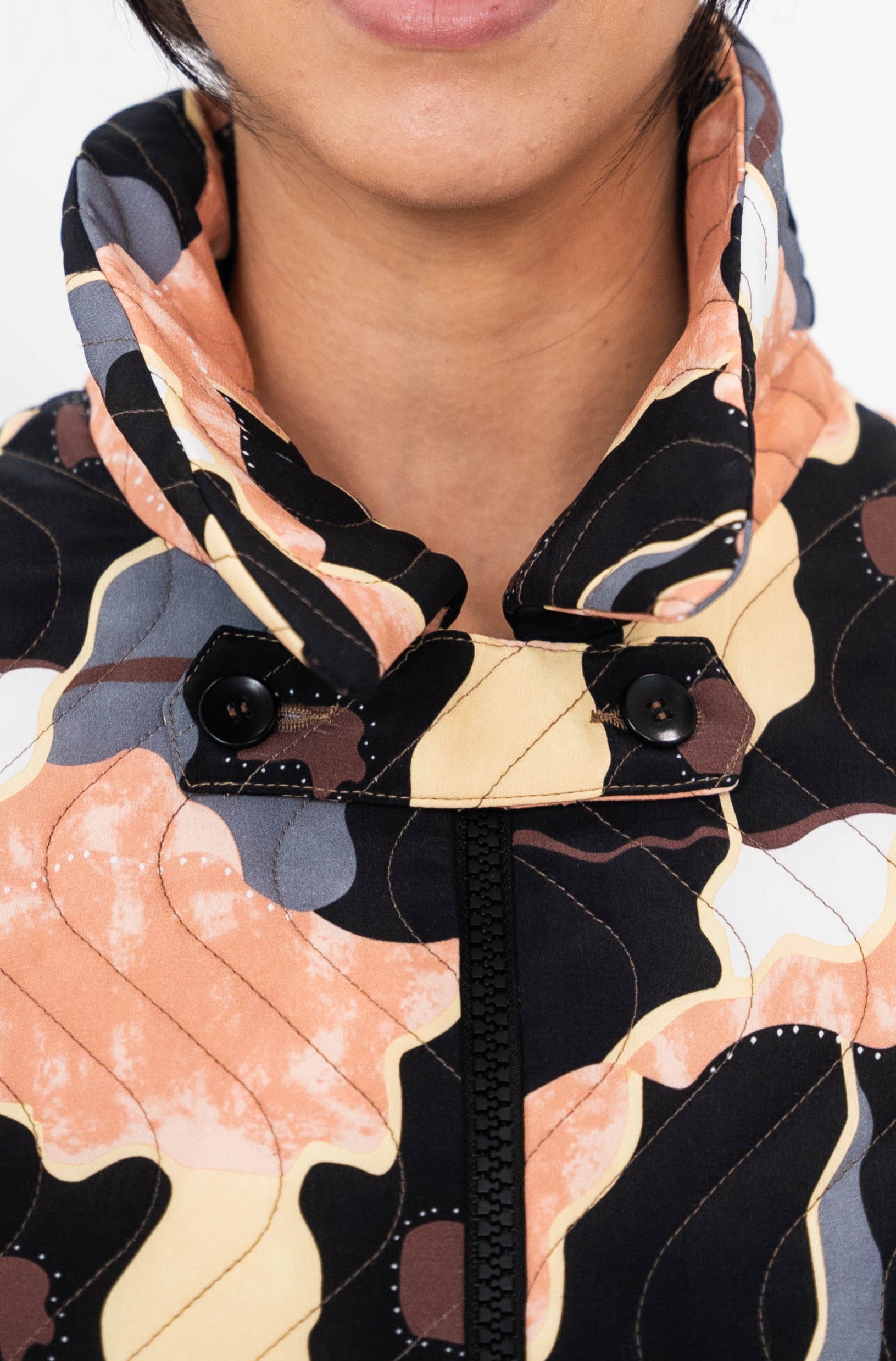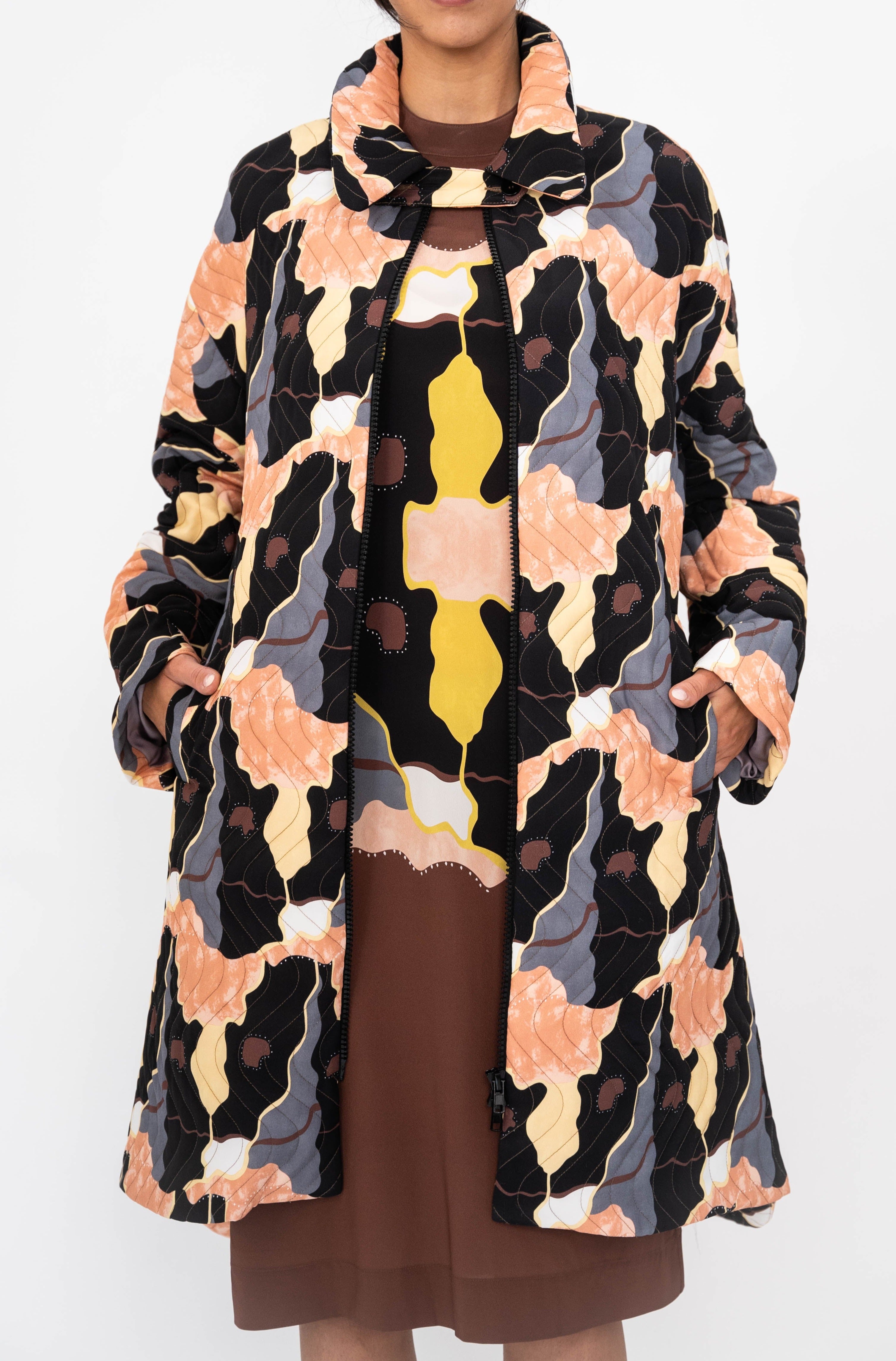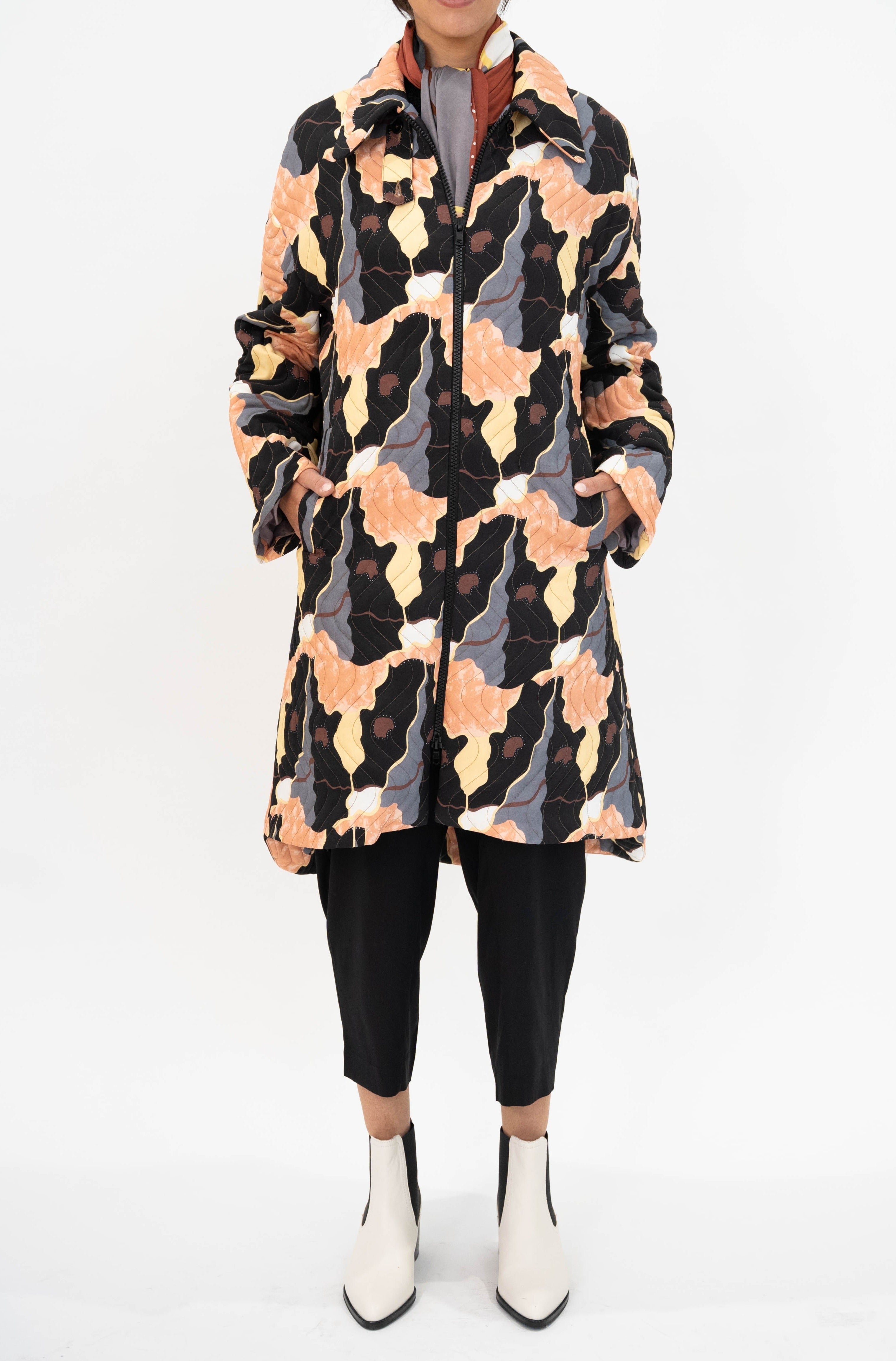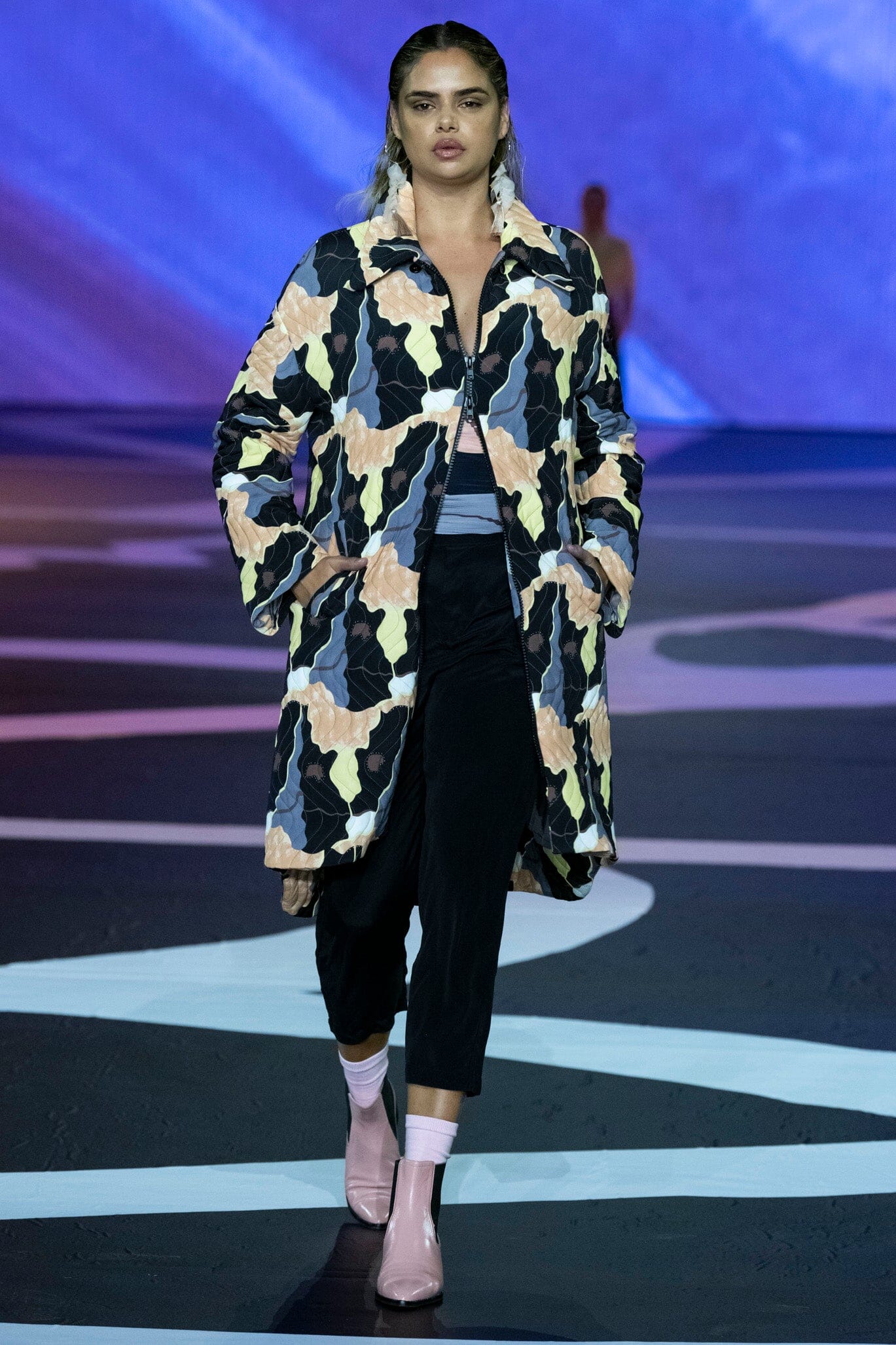 Dumba Quilted Coat - Last few pieces
Sale price
$399.00
$600.00
Smart, sophisticated, and amazingly chic! This coat made from quilted fabric is a comfortable wear for cold seasons, especially with any of our silk printed sets. With a two-way zipper along centre front, it gives either casual and professional look with every OOTD you have in mind. Wear it zipped-up or simple fasten the tab at the neck, styling every outfit differently every time!
Fabric: 30% Silk 70% Viscose
Colour: Brown/Cream/Black/Grey

Dry Clean Only
Do not bleach
Cool Iron
- Oversized
- Versatile/ Team-up With Anything
- Model: Height 175cm, Size S-M (8-10)

Please note: the print placement on each garment will vary. This will give each printed garment a unique and individual look. Please consider this before placing your order.

Ngali prints are translated from actual artworks and we strive to keep the essence of the work and show the organic nuances of the paintings. You will be able to see the work of the artist within the prints themselves.

Adapted from the Artwork © Lindsay Malay
Dumba in Wiradjuri language translates to 'showing'.
The Dumba print allows us to translate stunning artworks beyond wall display and onto garments where they become moving celebrations of First Nations creativity.

Nginha translates in Wiradjuri language to "here" or "this"
In a time when the world slowed down the Nginha collection evolved from the calmness and open spaces.

The collection prints have been respectfully translated from the stunning artwork of First Nations artist Lindsay Malay, who lives in the remote Kimberley region of northern Australia. The translation of the artworks has been created in repeat to add strength to the softness of luxurious silks that drape the body and move effortlessly across the silhouettes. In essence depicting a work of art in motion.

Gija man, Lindsay Malay works from the Warmun Art Centre, located 200kms outside of Kununurra in the Kimberley, Western Australia. Warmun is renowned for its artists' use of natural ochre and pigments to denote a contemporary expression of Country and culture and its reputation is felt both nationally and internationally due to the calibre of highly successful artists in the community.

Lindsay's work is vibrant and transfixing, telling the story of the Country he inherited from his Grandfather and of which his family regained traditional ownership of in 2010.