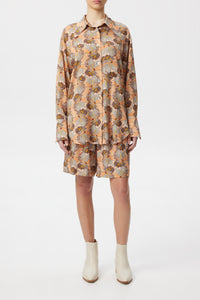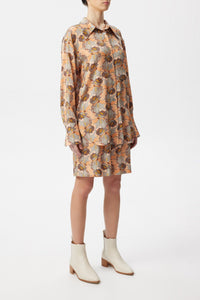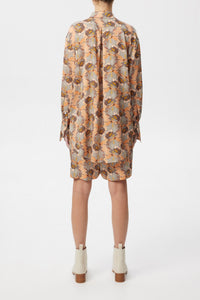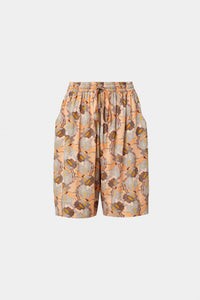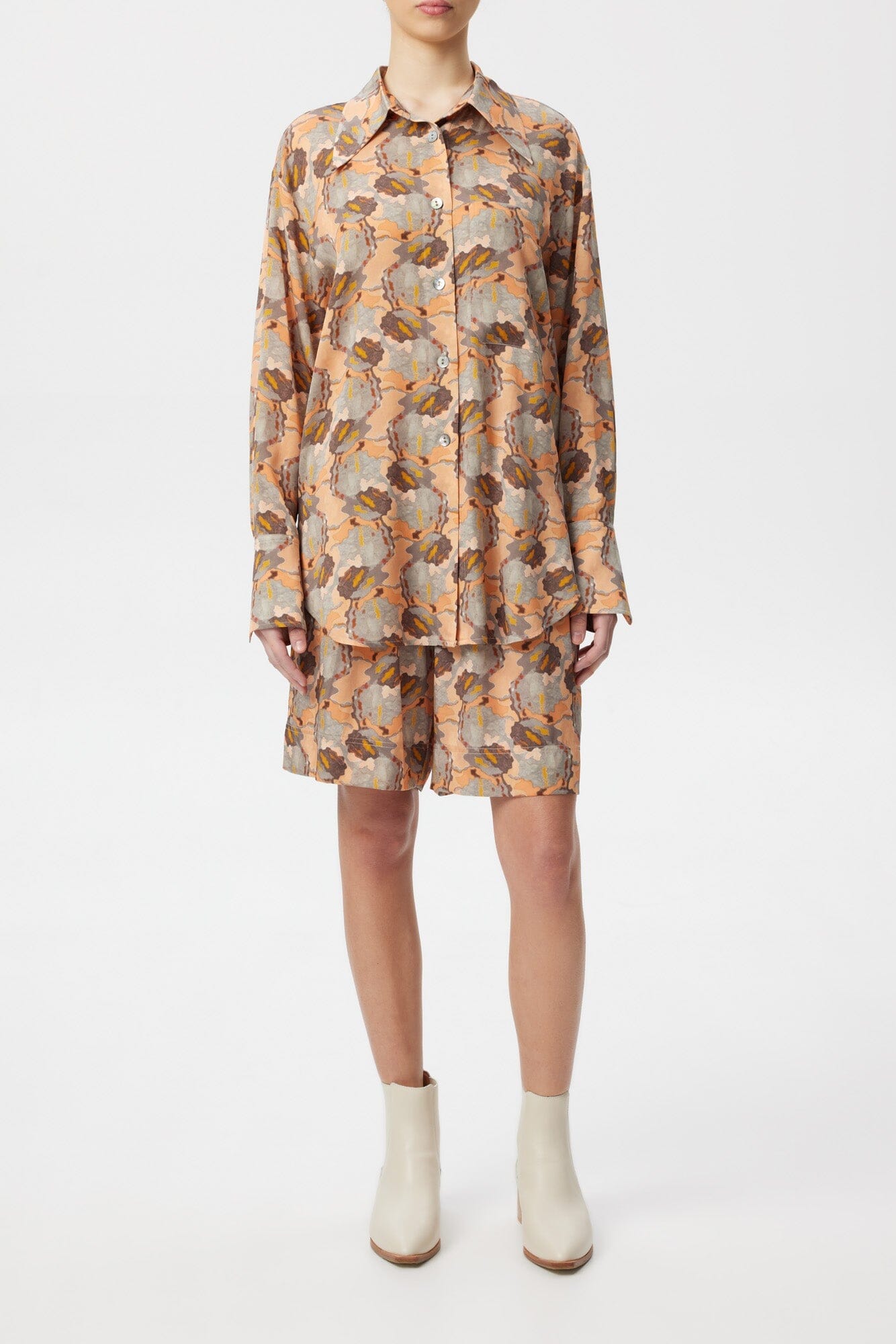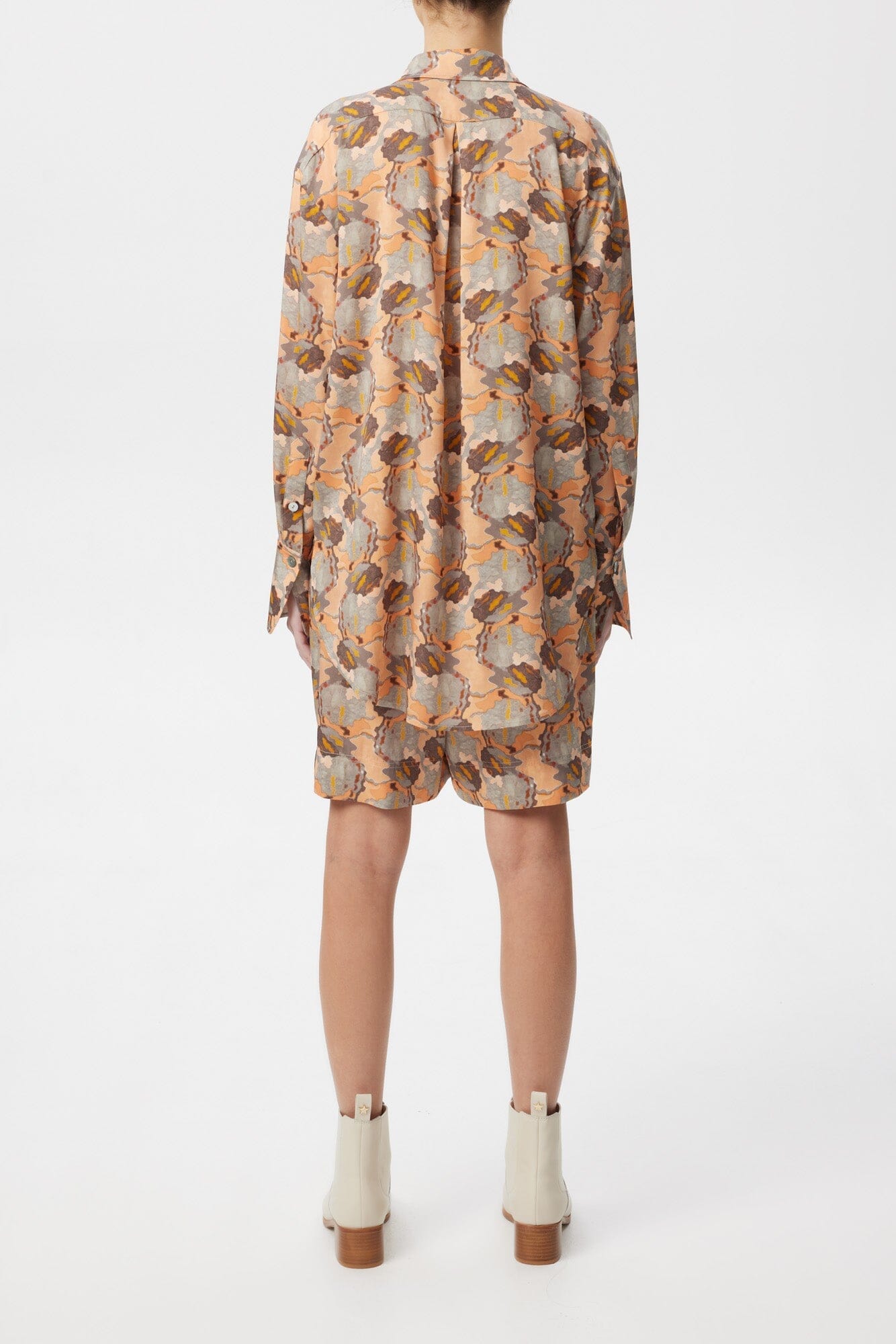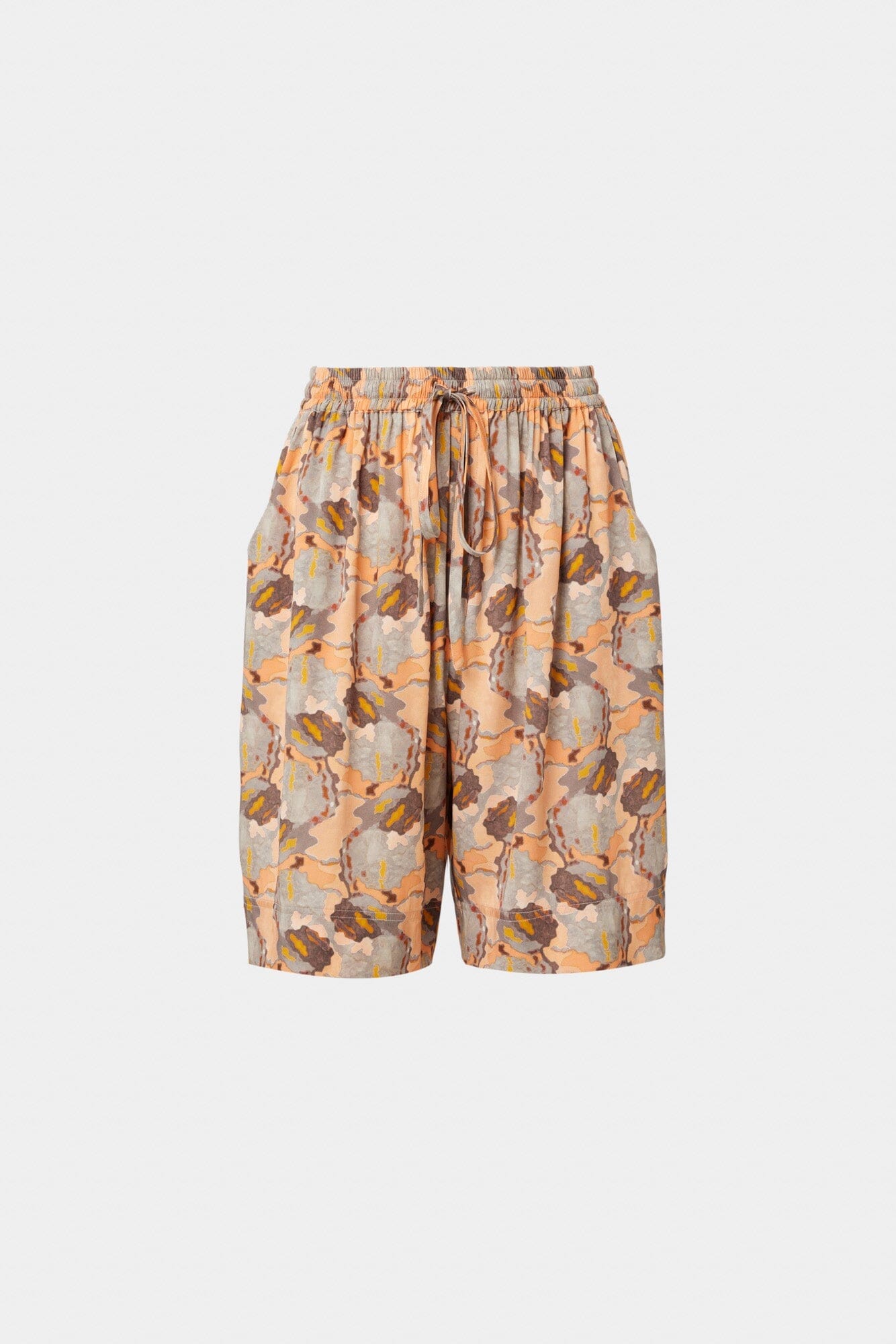 Garray Silk Shorts
These fabulous printed silk shorts are worthy of any wardrobe. Versatile, they're easily worn from daytime to evening. You could wear them as a matching set or with some of Ngali's solid colour garments. The elasticated waist on this elegant piece of designer clothing adds to the simplicity of the full-leg design. There are also practical side pockets, a chic faux fly at the front, and a back pocket on the right leg.
Composition: 92% Silk, 8% Elastane
Straight leg shorts.
Elastic waistband with tie.
Side pockets.
Faux fly at CF.
Back Patch pocket on right side.
Lindsay Malay works from the Warmun Art Centre, located 200kms outside of Kunnannura in the Kimberley, Western Australia. Warmun is renowned for its artists' use of natural ochre and pigments to denote contemporary expression of Country and culture and its reputation is felt both nationally
and internationally due to the calibre of highly successful artists in the community.
Lindsay's work is vibrant and transfixing telling the story of Warlawoon the Country he inherited from his Grandfather.
Lindsay and Melbourne based Wiradjuri woman, Denni Francisco founder and designer of fashion label Ngali, have collaborated to translate Lindsay's art into textile designs.