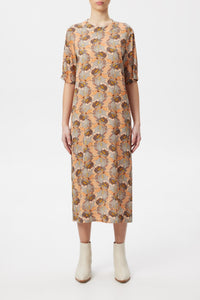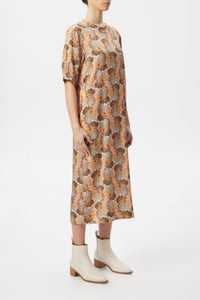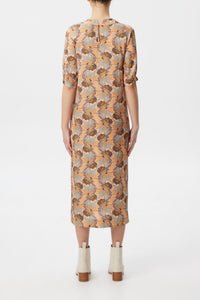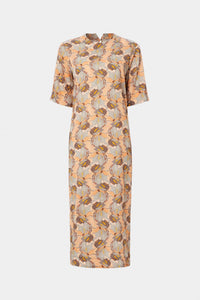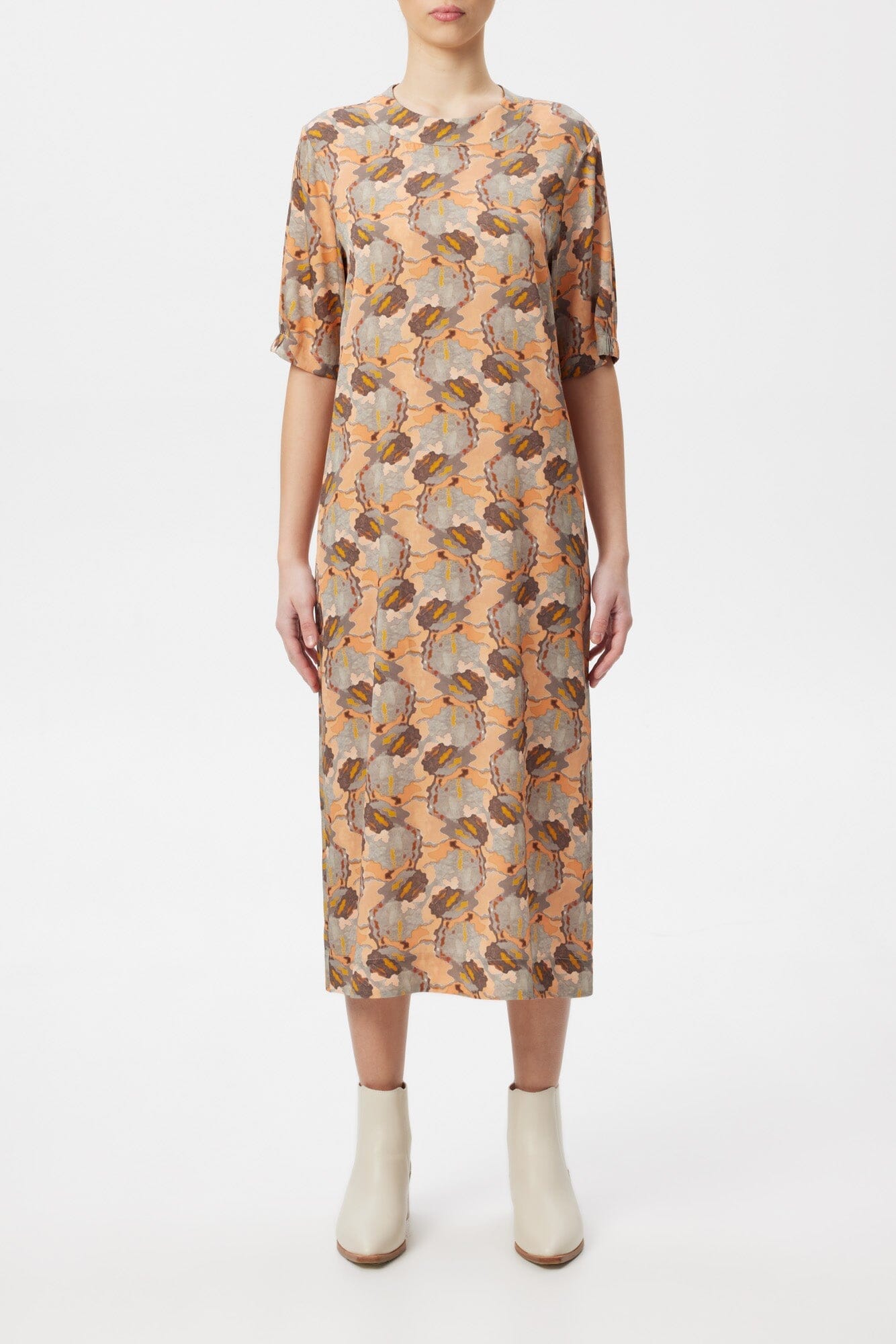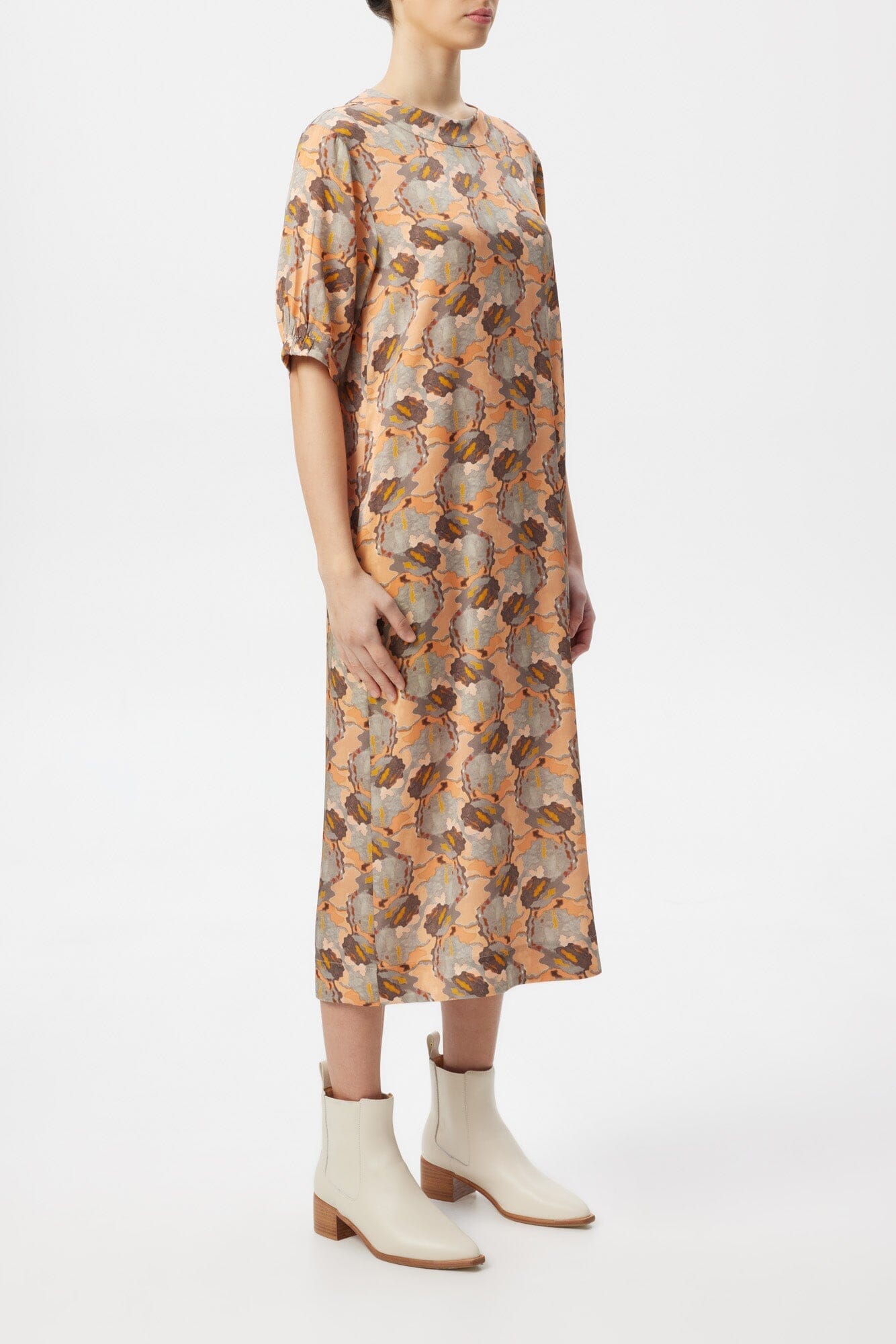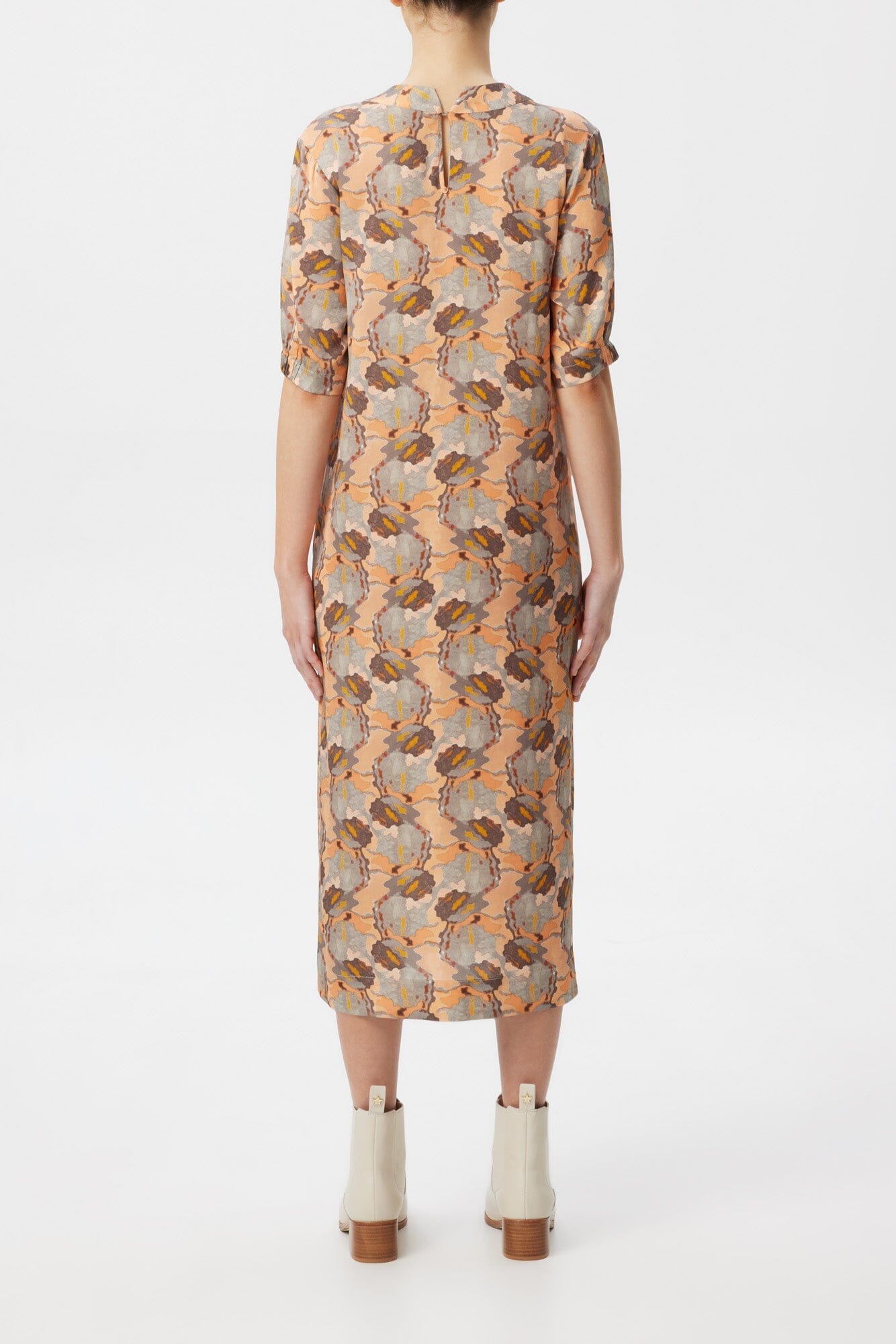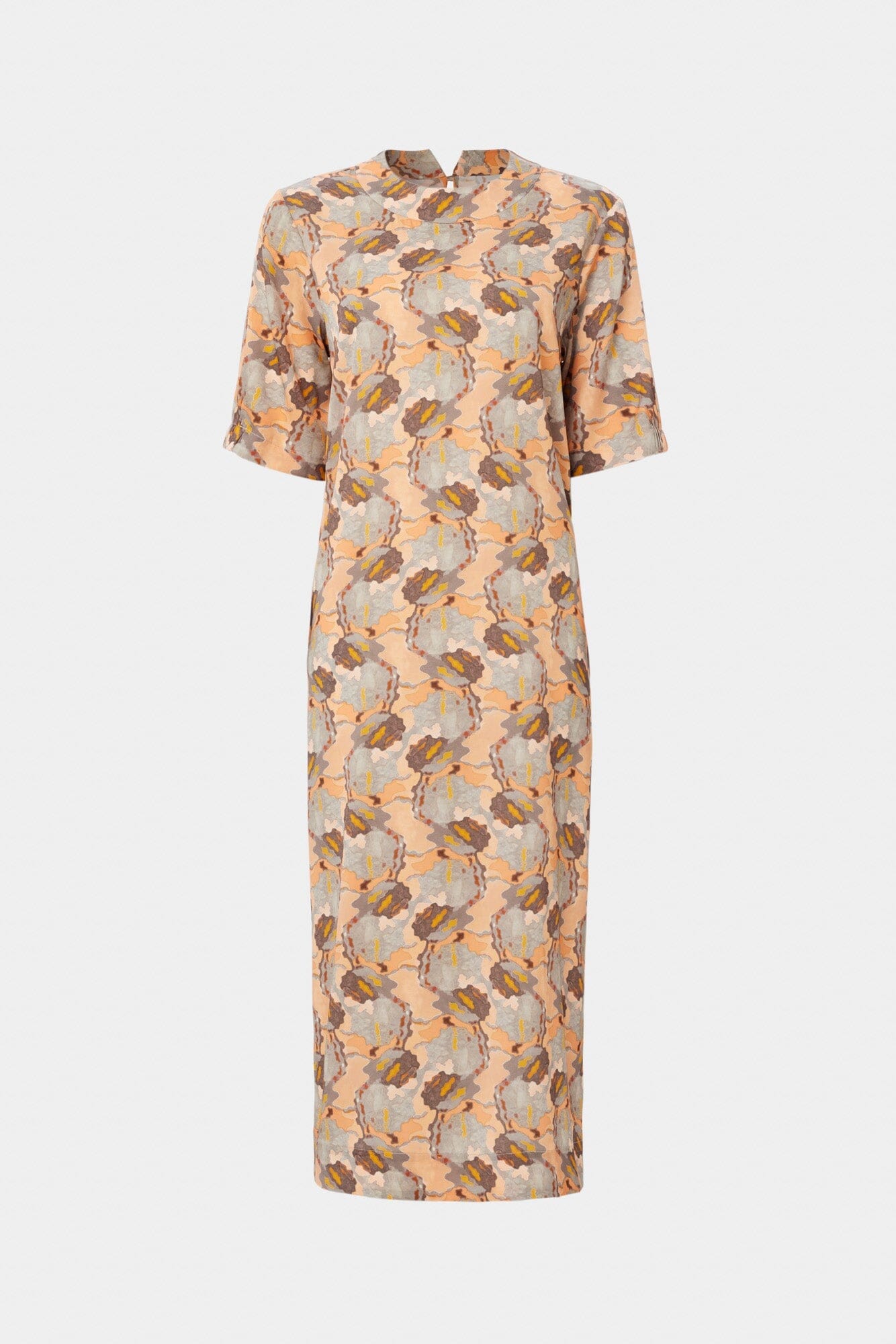 Garray Maxi Long Silk Dress
This effortlessly stylish long silk dress fits comfortably against the skin and has a seamless look and feel. Its elbow-length sleeves with elastic ruching details give the dress an added twist to the straight maxi design.
A beautiful mix of peachy oranges, earth tones and soft greys create a statement print. At the back of this dress, there's an opening split and covered button and loop, adding a sense of elegance.
If you'd like a softer fit, we would recommend going up a size.
Composition: 92% Silk, 8% Elastane
Straight maxi dress.
Round neckline with facing.
Elbow length sleeves with elastic ruching detail.
CB opening split with covered button & loop.
Lindsay Malay works from the Warmun Art Centre, located 200kms outside of Kunnannura in the Kimberley, Western Australia. Warmun is renowned for its artists' use of natural ochre and pigments to denote contemporary expression of Country and culture and its reputation is felt both nationally
and internationally due to the calibre of highly successful artists in the community.
Lindsay's work is vibrant and transfixing telling the story of Warlawoon the Country he inherited from his Grandfather.
Lindsay and Melbourne based Wiradjuri woman, Denni Francisco founder and designer of fashion label Ngali, have collaborated to translate Lindsay's art into textile designs.