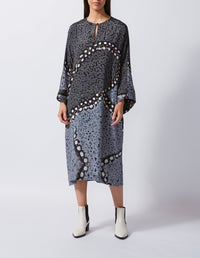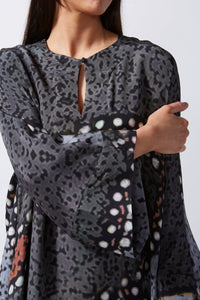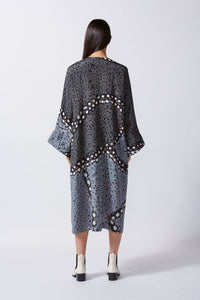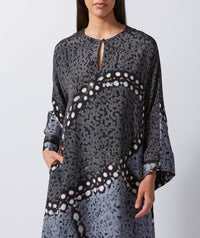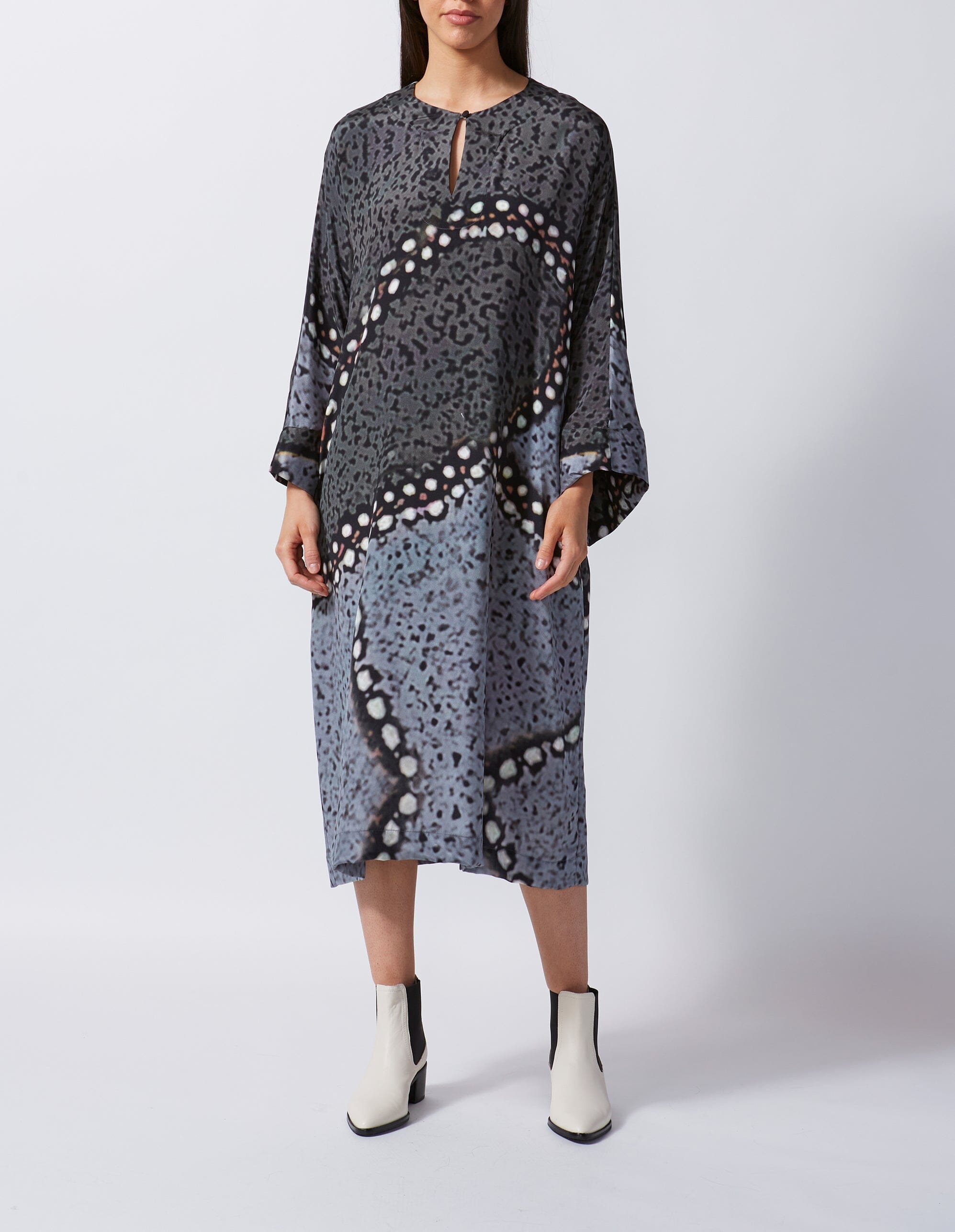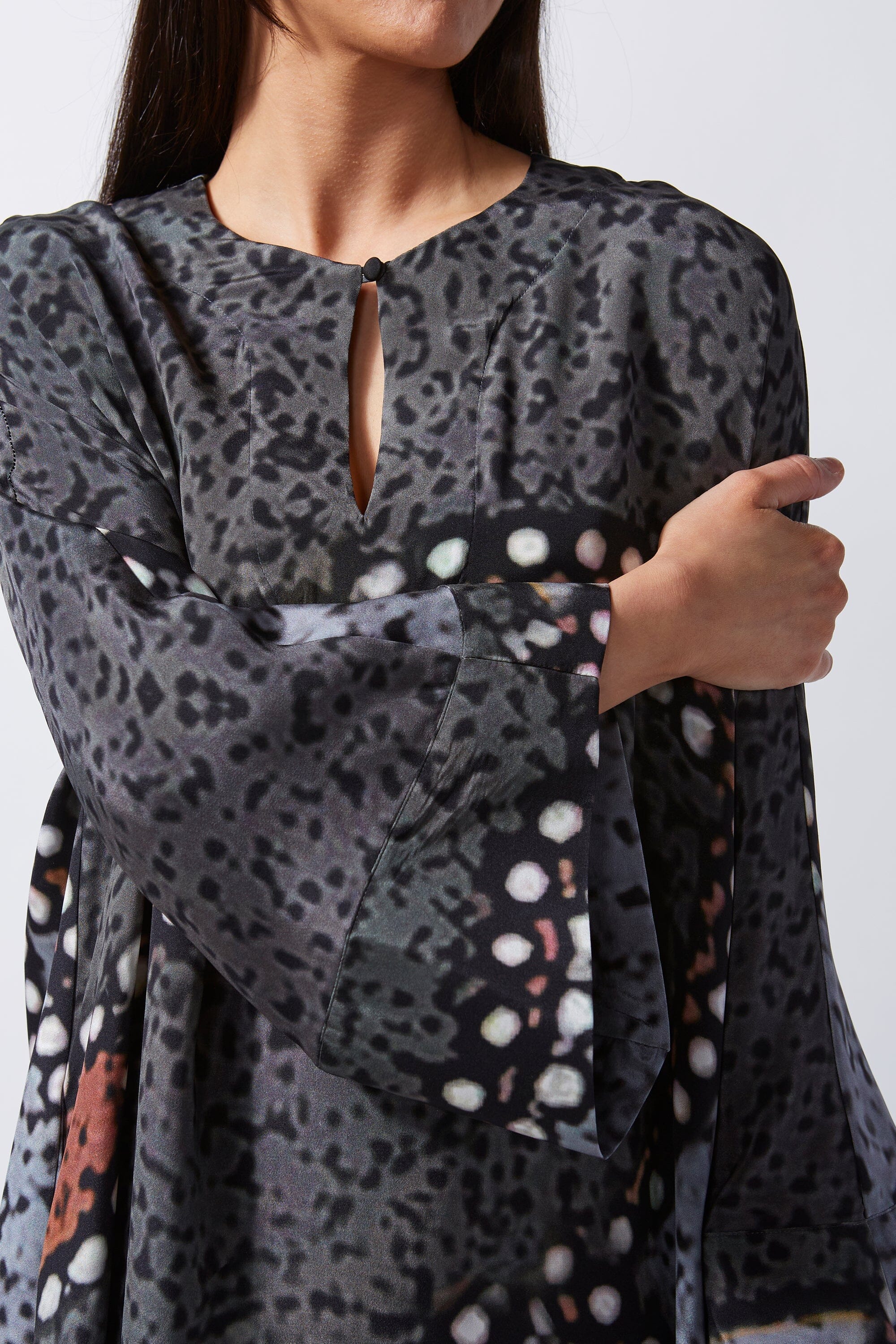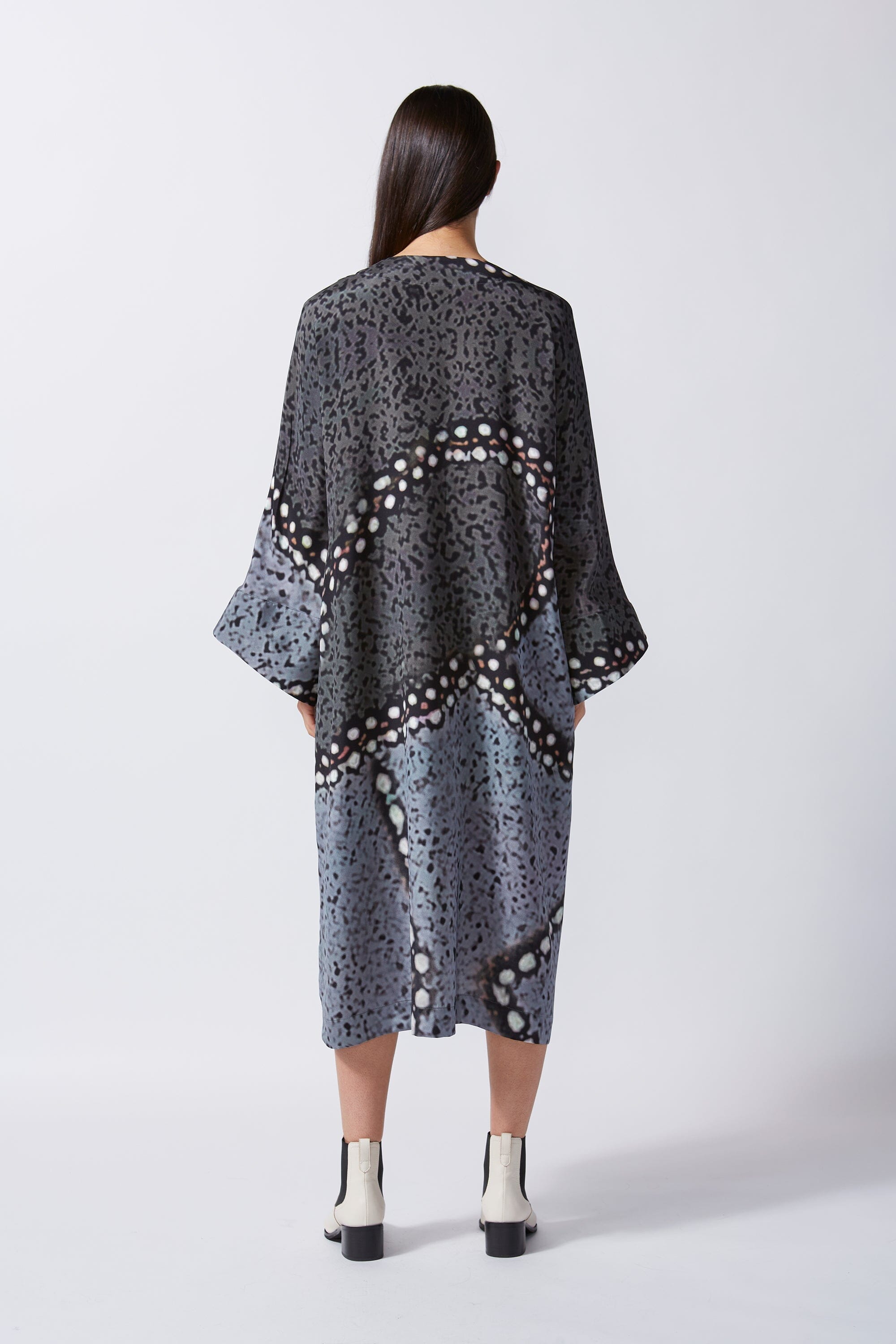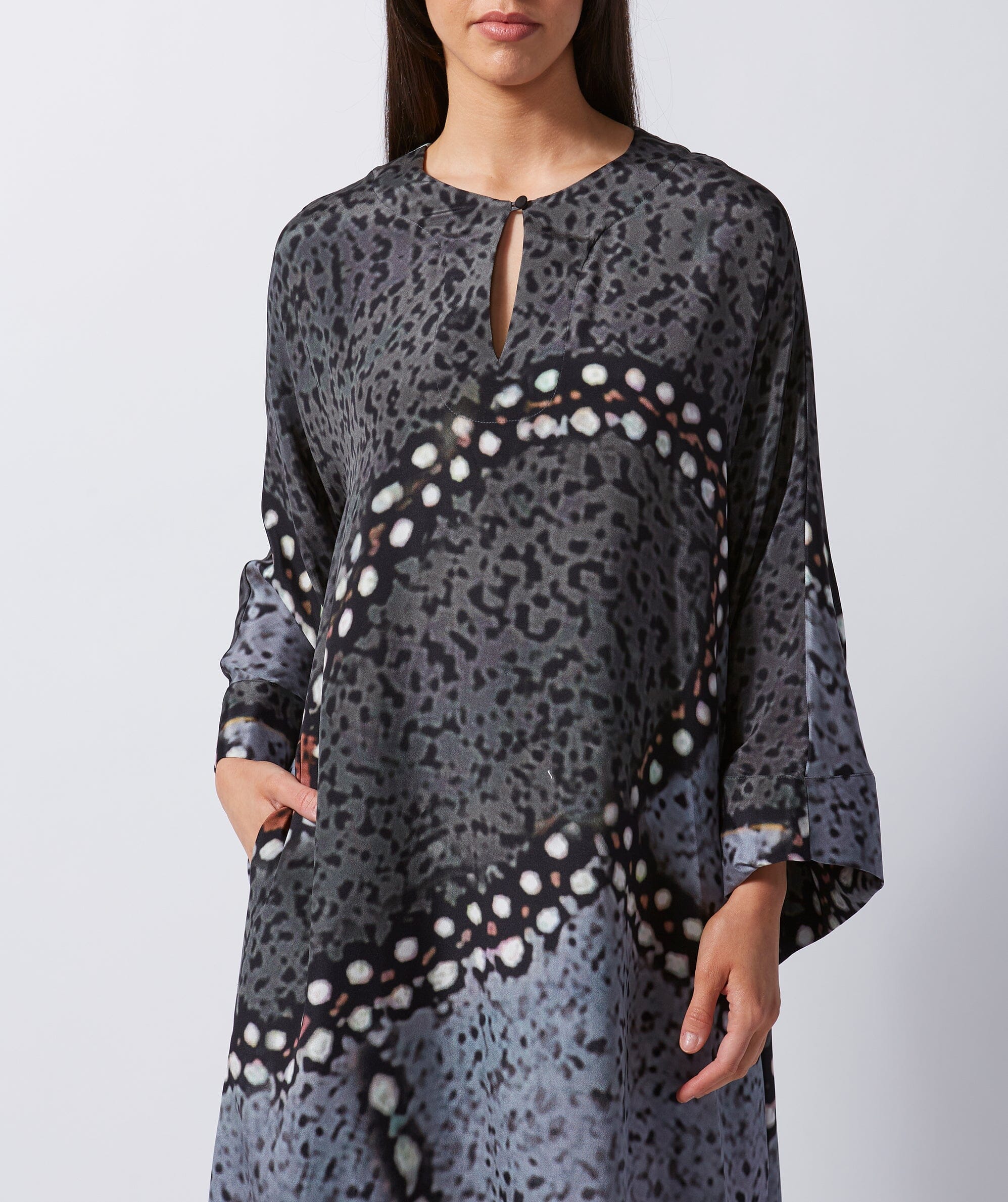 My Journey Silk Kaftan Dress
If you prefer fashion that doubles as a walking work of art, this silk kaftan dress in white and 'My Journey Print' could check your boxes!

Aptly named the 'My Journey Print' inspired by Lindsay Malay's artwork looks like a map of pathways you could follow.

This easy slip-on dress comes with a matching belt (which could also be worn around the neck). It also boasts practical side slip pockets and a stylish single front button closure at the neckline. Easy to style; Can be worn with or without belt.

You could wear this dress as-in or easily style it with leggings for a more spirited look - the choice is yours!

Adapted from the Artwork © Lindsay Malay
Dress with matching belt print
Easy slip-on dress .
Side slip pockets.
Single front button closure at neckline.
Collection inspired by Aboriginal artwork of Gija Man Lindsay Malay. Lindsay works from the Warmun Art Centre, located 200kms outside of Kunnannura in the Kimberley, Western Australia. Warmun is renowned for its artists' use of natural ochre and pigments to denote a contemporary expression of Country and culture and its reputation is felt both nationally and internationally due to the calibre of highly successful artists in the community.