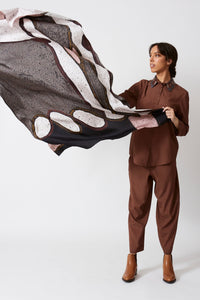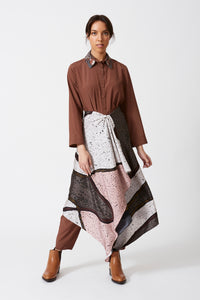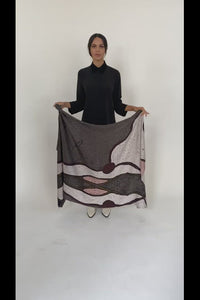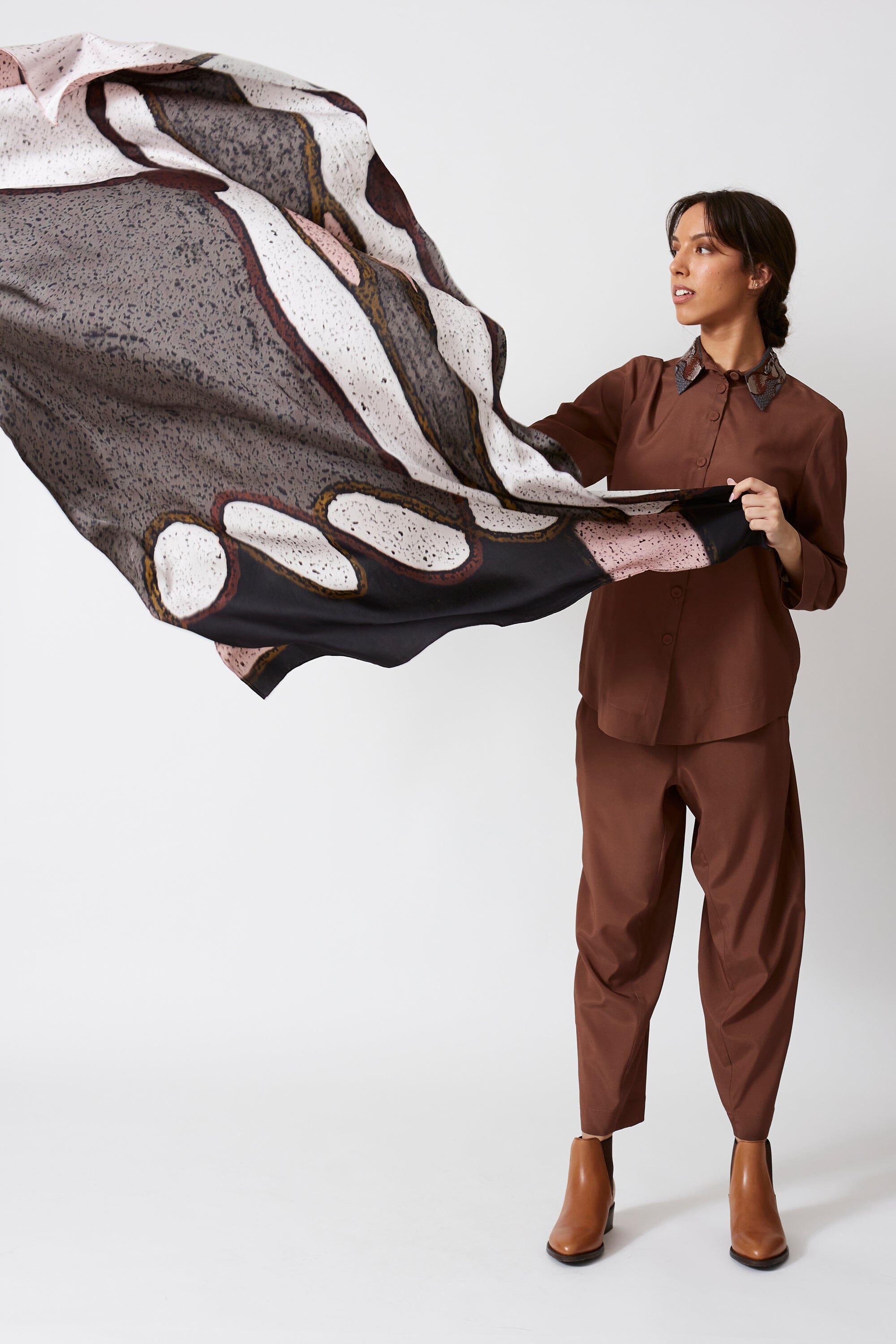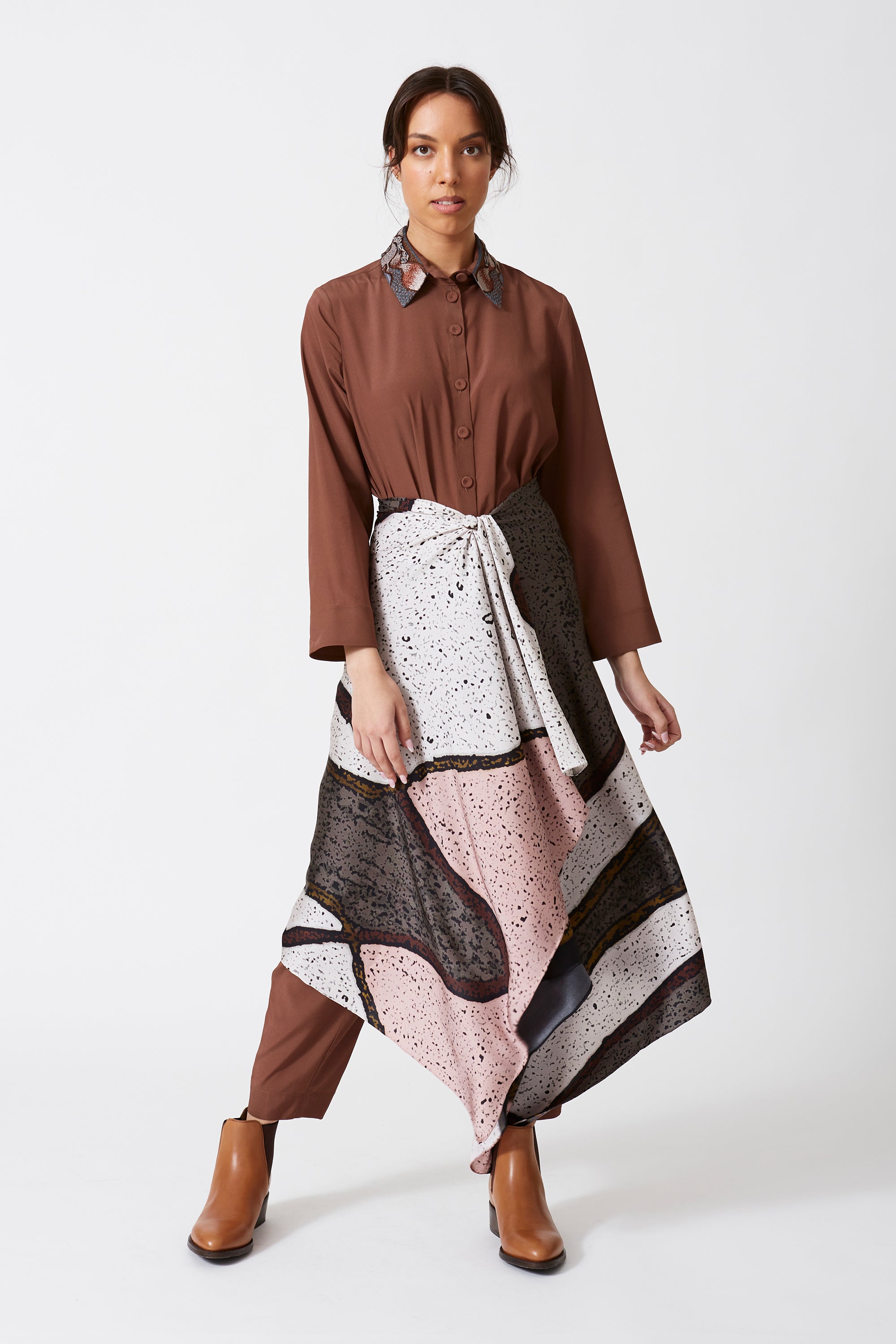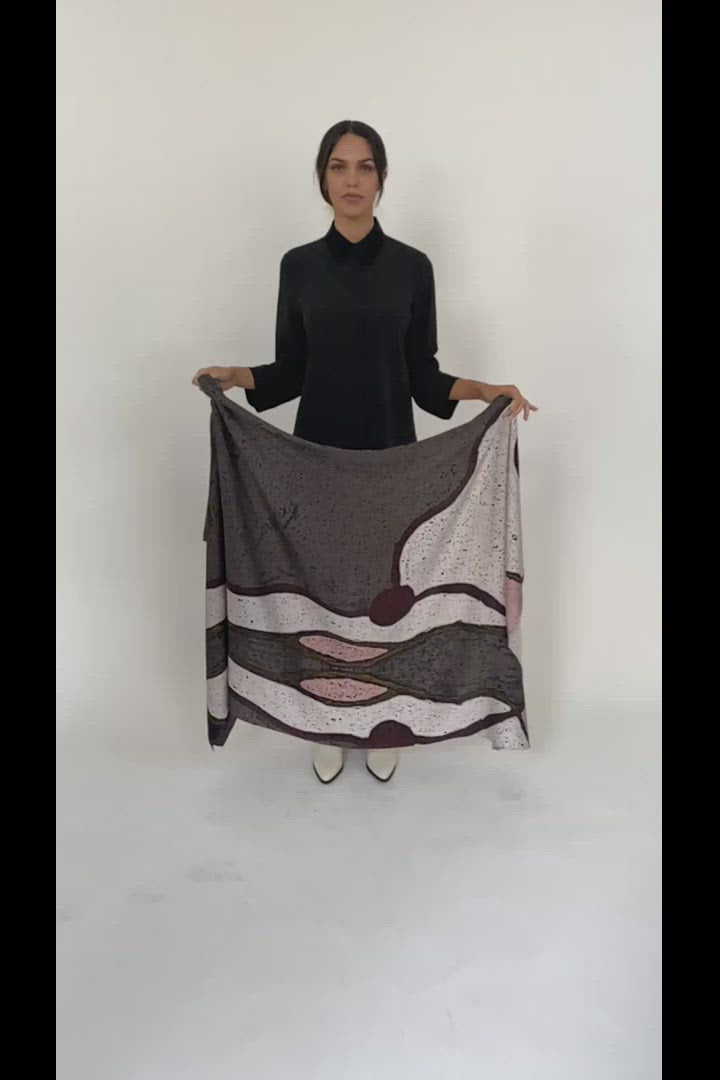 My Country 2 Silk Scarf
This stunning silk scarf gives you two looks in one due to the printing process that shows a different colour/pattern on each side. It's highly tactile fabric also makes it responsive to styling, whether worn as a simple scarf, a headscarf, a cravat or even a sarong.
Spoil yourself with its velvety feel and beautiful flow across all seasons. And certainly don't travel without it.
 Adapted from the Artwork © Lindsay Malay
Fabric: 92% Silk 8% Elastane
Colour: Pink/Grey

Cold delicate hand wash
Do not bleach
Drip Dry Do not tumble dry
Cool Iron
Dry Clean
- Versatile
- Outfit enhancing
- Comfortably Trans-seasonal
- Handmade in China

Ngali prints are translated from actual artworks we strive to keep the essence of the work and show the organic nuances of the paintings. You will be able to see the work of the artist within the prints themselves.

Please note - Due to hand sewing of the scarves, there can be variance of up to 8% in size.

Adapted from the Artwork © Lindsay Malay
Gija man, Lindsay Malay works from the Warmun Art Centre, located 200kms outside of Kunnannura in the Kimberley, Western Australia. Warmun is renounced for its artists' use of natural ochre and pigments to denote a contemporary expression of Country and culture and its reputation is felt both nationally and internationally due to the calibre of highly successful artists in the community.

Lindsay's work is vibrant and transfixing, telling the story of Warlawoon, the Country he inherited from his Grandfather and of which his family regained traditional ownership of in 2010.