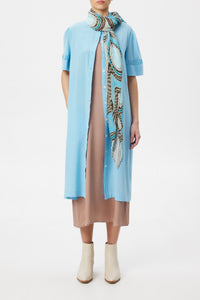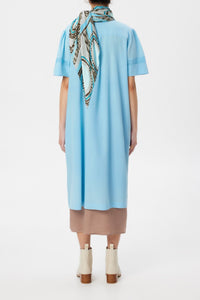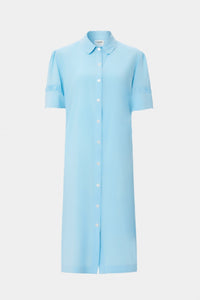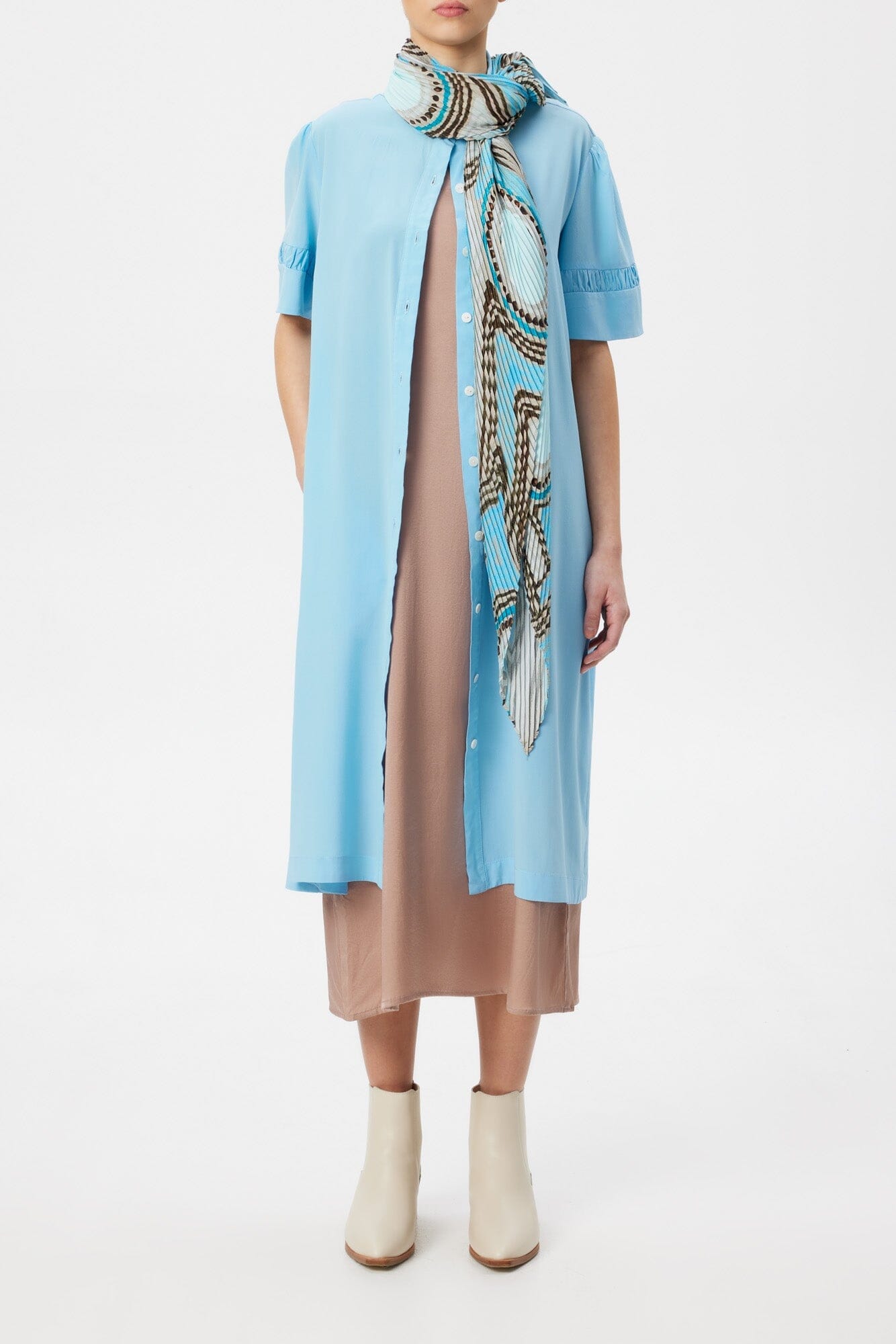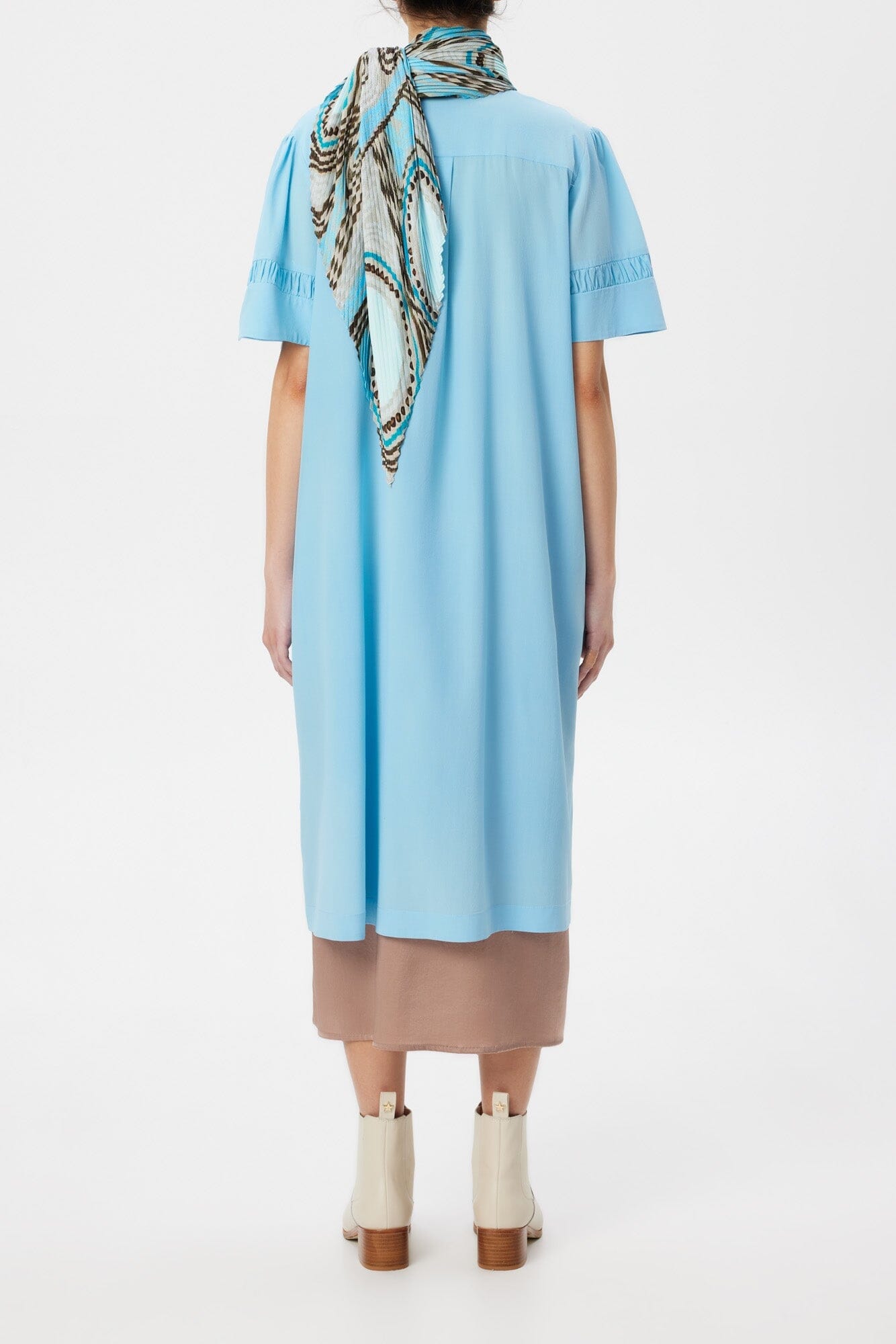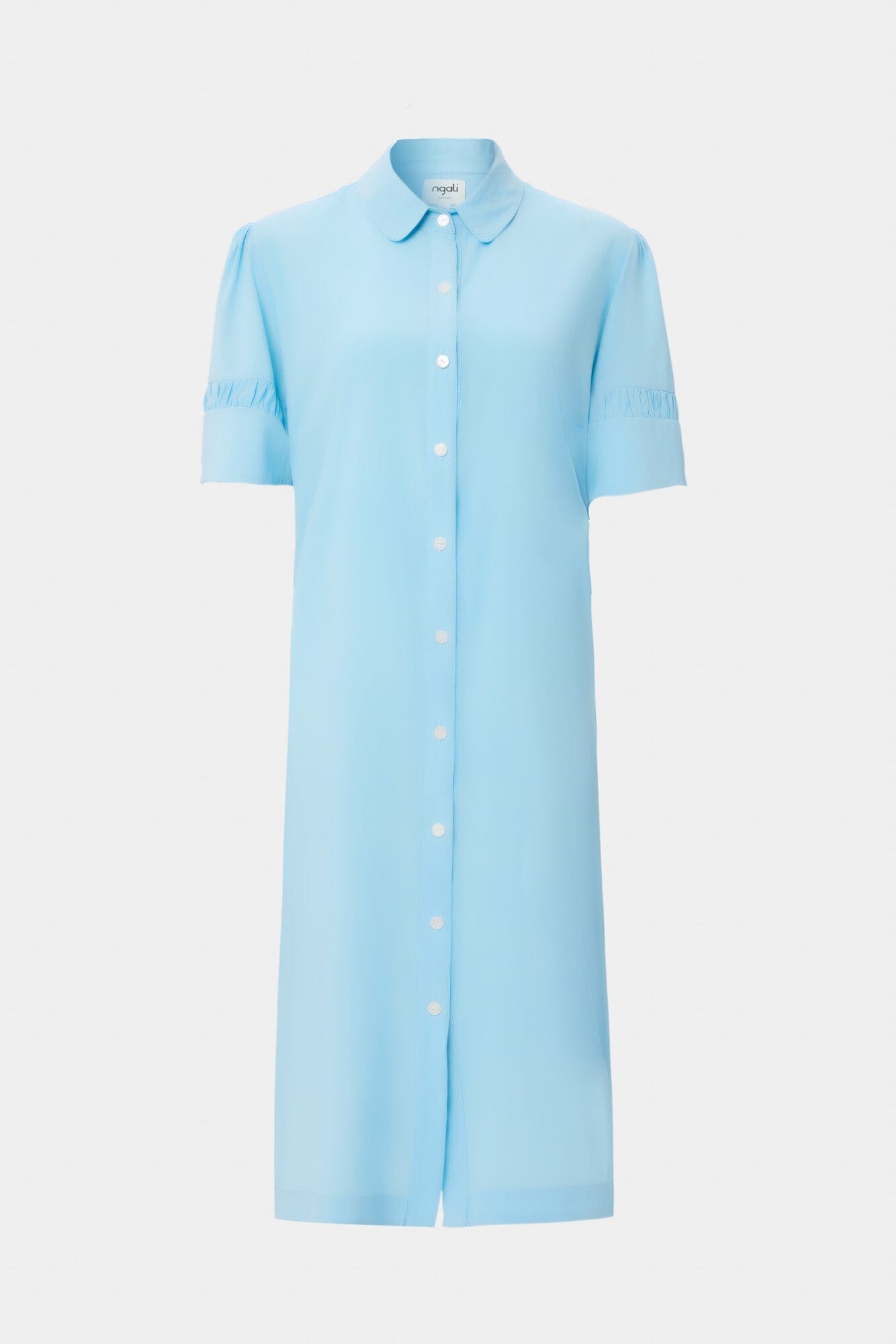 Air Blue A-line Shirt Dress
Sale price
$118.00
$265.00
This silk dress celebrates a highlight colour within the First Nations colour palette, translated boldly to clothing. This A-line design will become an elegant wardrobe summer essential. The gorgeous curved collar, short sleeve detailing and embroidered button are subtle but considered details. This midi-style design is easily paired under or over garments, being a loose and comfortable fit.
We recommend ordering a size down if you prefer a more fitted look.

Adapted from the Artwork © Lindsay Malay
Silk A-Line Shirt Dress in Air blue
Short sleeve with detail
Side slip pockets
Curved collar detail
Midi leght dress
Worn as a dress, overdress or long shirt
Comes with embroidered button cover
Button placket
East to style with pants
92% Silk 8% Elastane
Collection inspired by Aboriginal artwork of Gija Man Lindsay Malay. Lindsay works from the Warmun Art Centre, located 200kms outside of Kunnannura in the Kimberley, Western Australia. Warmun is renowned for its artists' use of natural ochre and pigments to denote a contemporary expression of Country and culture and its reputation is felt both nationally and internationally due to the calibre of highly successful artists in the community.

Lindsay's work is vibrant and transfixing, telling the story of Warlawoon, the Country he inherited from his Grandfather and of which his family regained traditional ownership of in 2010.

Wiradjuri woman, Denni Francisco, founder and designer of fashion label Ngali,collaborates with Lindsay to translate his art into textile designs. The prints are translated from actual artworks and we strive to keep the essence of the work and show the organic nuances of the paintings.This exciting collaboration was established through a shared vision of celebration culture, showcasing Aboriginal centred design.
"