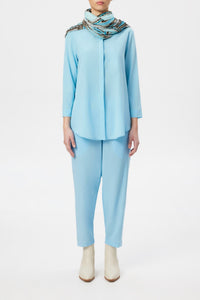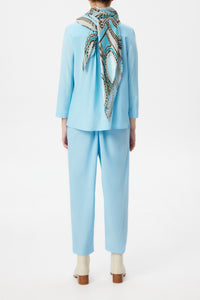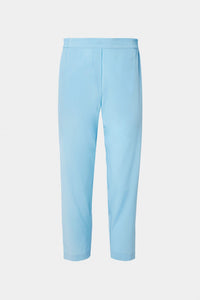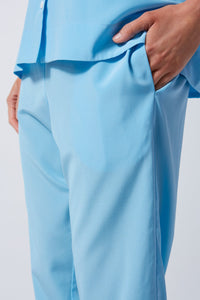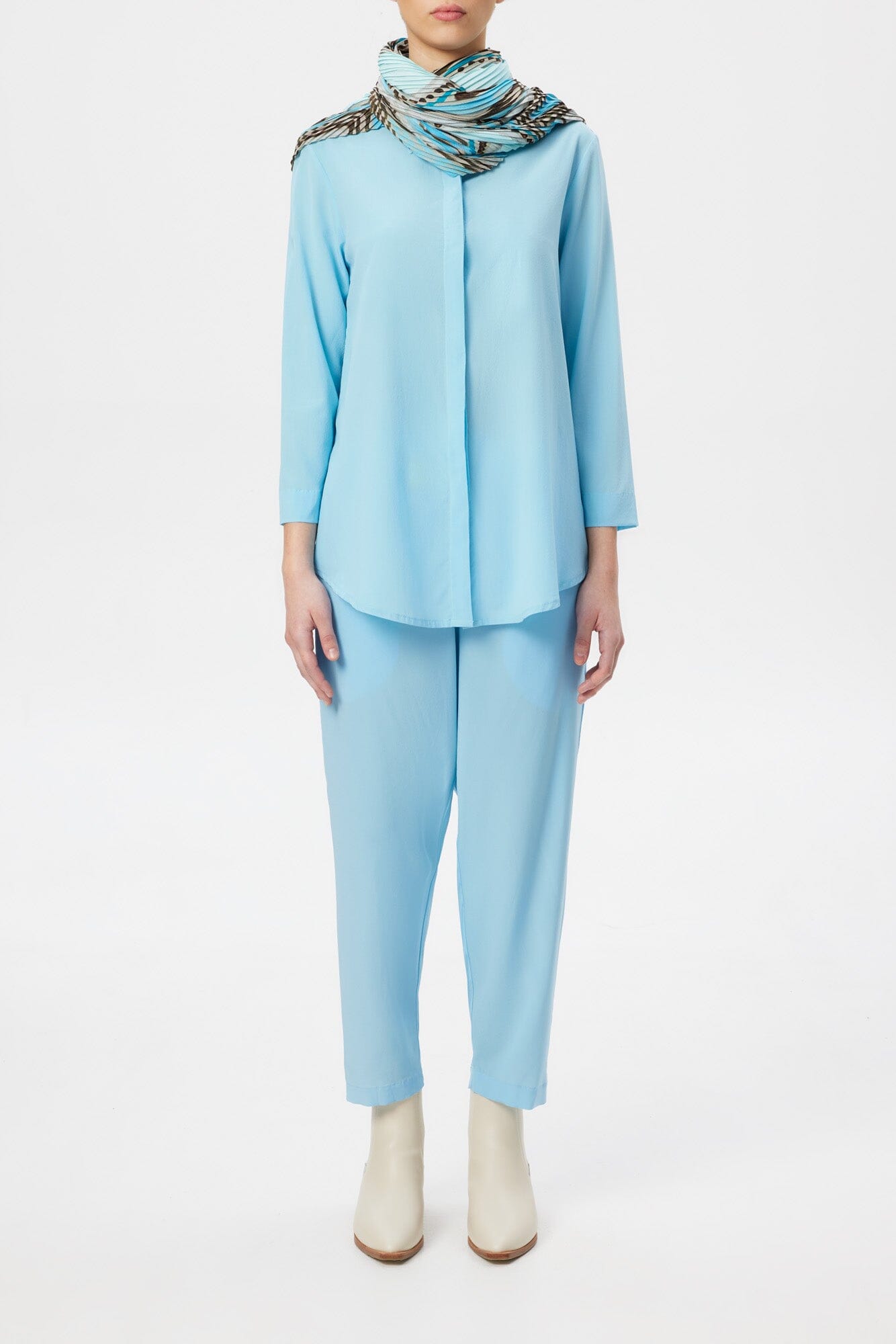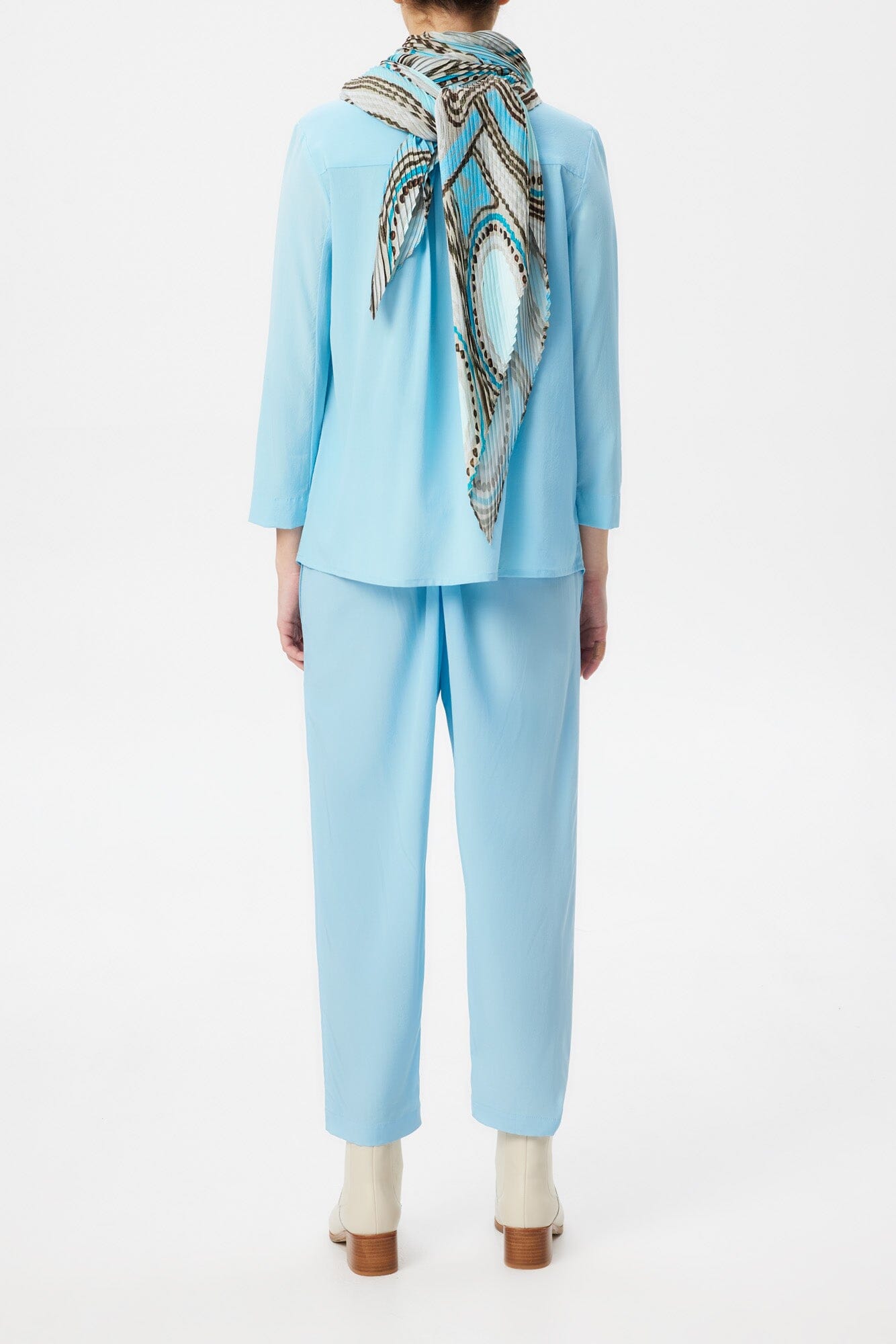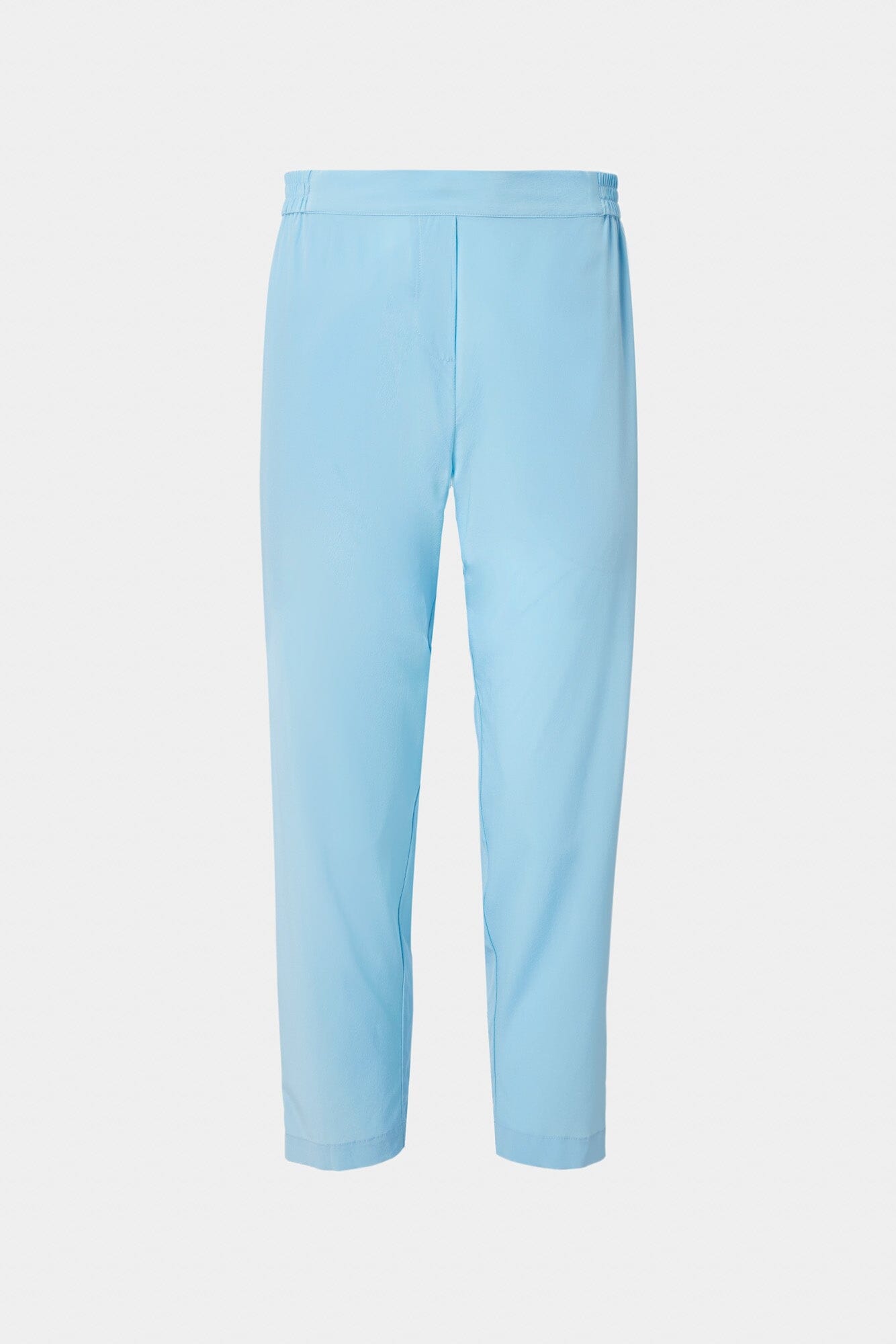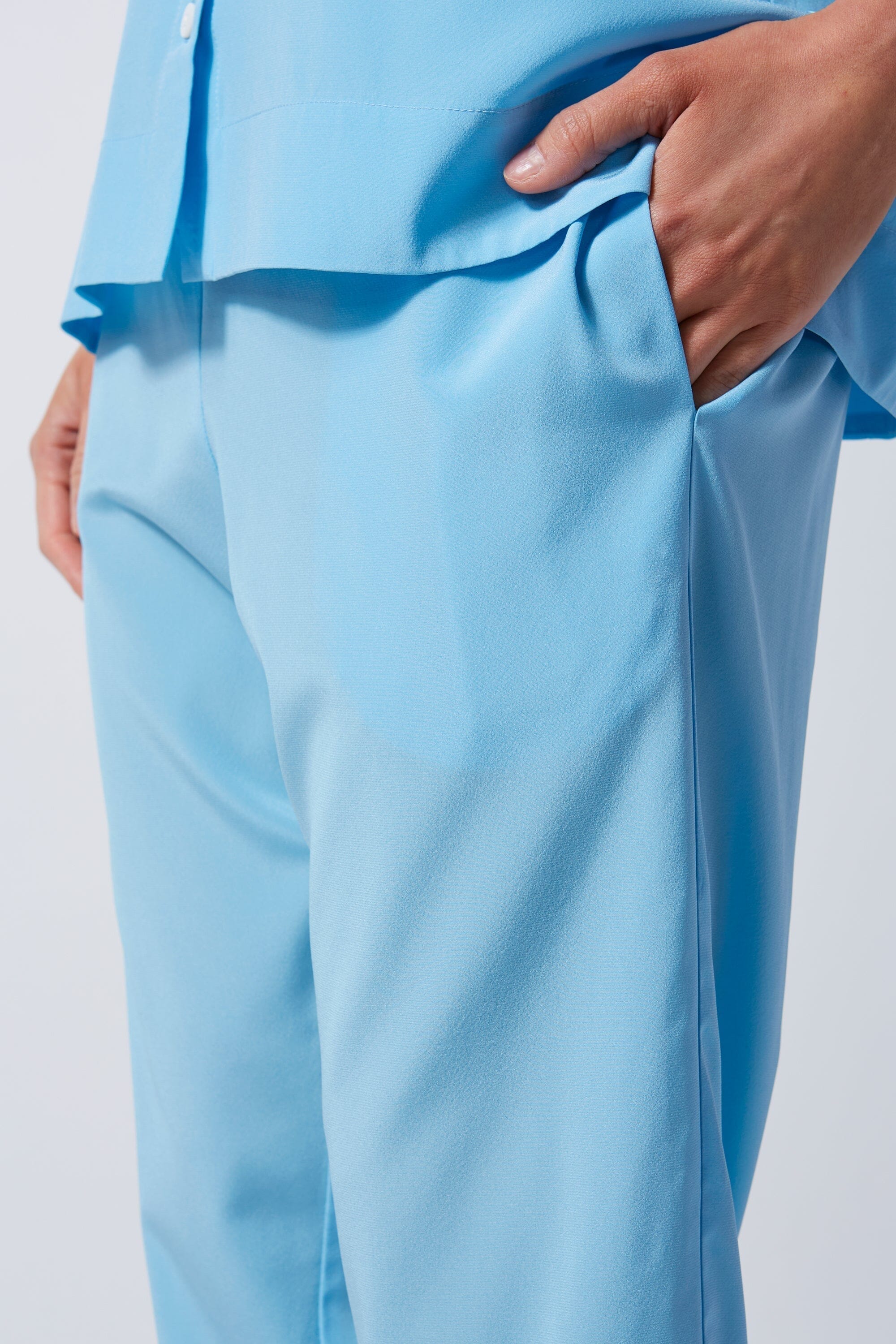 Air Blue Straight Leg Silk Pants
These silk pants are incredibly versatile. You can easily wear from day to night, making them a go-to piece for nearly any occasion.
Best of all, the waistbands elastic back, paired with its flat front, ensures comfort as well as style. Not forgetting the mock fly front, and side slip pockets - all these finishing touches further add to the polished look of these pants.
Silk Air blue Straight Leg Pants
Mock flyt front
Side slip pockets
Straight leg
Ankle length straight silhouette
Elastic back
Flat front waistband
Collection inspired by Aboriginal artwork of Gija Man Lindsay Malay. Lindsay works from the Warmun Art Centre, located 200kms outside of Kunnannura in the Kimberley, Western Australia. Warmun is renowned for its artists' use of natural ochre and pigments to denote a contemporary expression of Country and culture and its reputation is felt both nationally and internationally due to the calibre of highly successful artists in the community.
Lindsay's work is vibrant and transfixing, telling the story of Warlawoon, the Country he inherited from his Grandfather and of which his family regained traditional ownership of in 2010.
Wiradjuri woman, Denni Francisco, founder and designer of fashion label Ngali,collaborates with Lindsay to translate his art into textile designs. The prints are translated from actual artworks and we strive to keep the essence of the work and show the organic nuances of the paintings.This exciting collaboration was established through a shared vision of celebration culture, showcasing Aboriginal centred design.