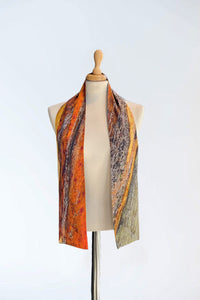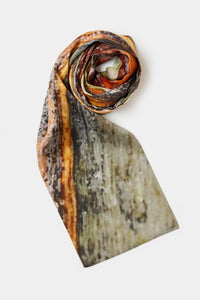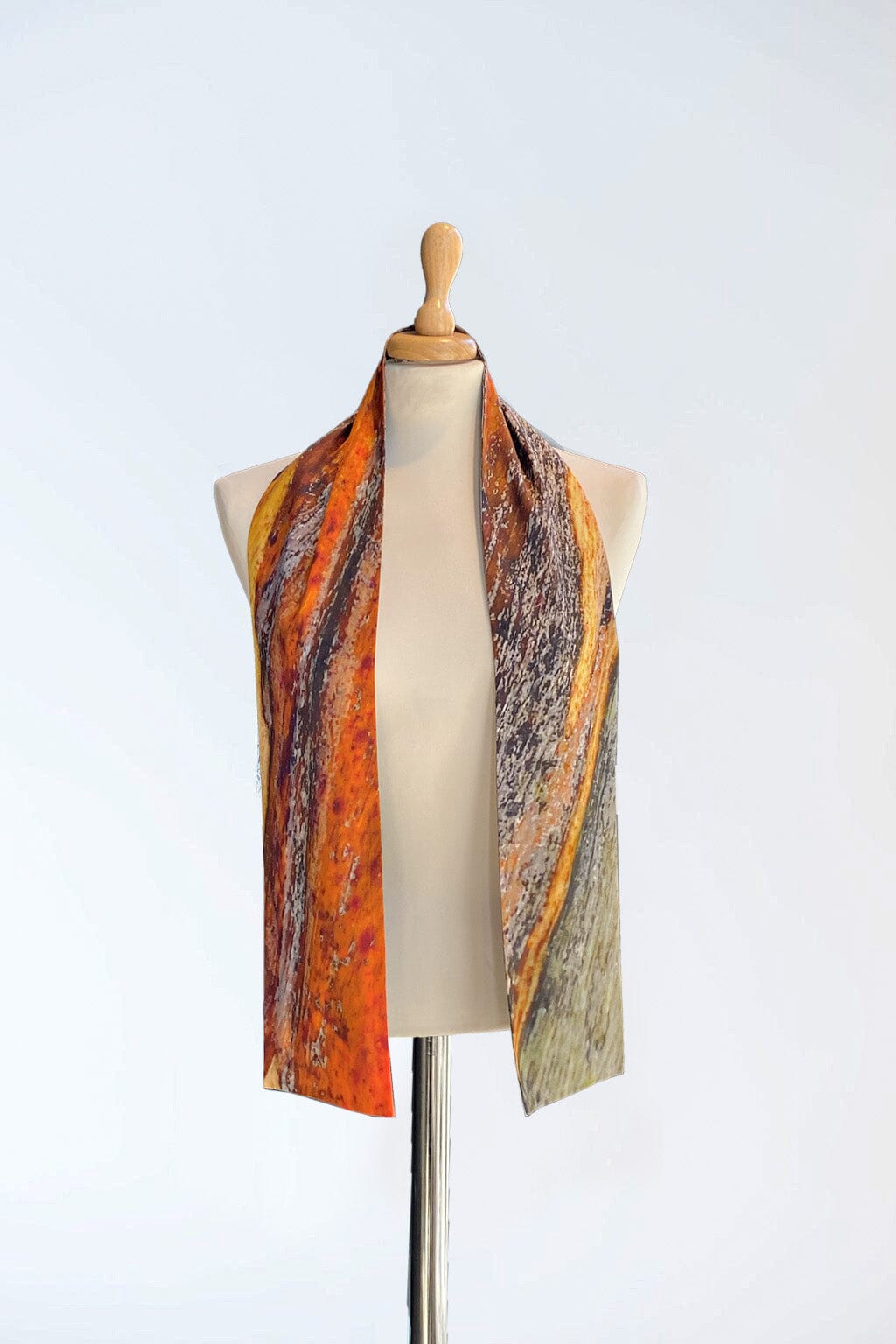 Snow gum Neckscarf/Headband
Wear as a headband or a messy tied neck scarf as a great accessory option.

Ngali prints are translated from actual artworks, we strive to keep the essence of the work and show the organic nuances. You will be able to see the work within the prints themselves.
Fabric: 92% Silk 8% Elastane
Colour: Rust/Black/Grey

Cold delicate hand wash
Do not bleach
Drip Dry Do not tumble dry
Cool Iron
Dry Clean
- Versatile
- Outfit enhancing
- Perfect gift item
- Made in China
- 130cm x 15cm
This print has been adapted from a photograph of a Snow Gum on Taungurung Country.

Our celebration of Country

The gum tree towers over our Australian landscape, sometimes up to 60 metres tall. The bark on many is mottled, while on some species the newly exposed smooth bark can be a brilliant orange or yellow, fading to various shades of grey. The surface texture can become granular with age and offer up interesting and unique patterns.

Amongst other native plants, our people use the branches of gum trees for smoking ceremonies. We burn the branches to produce smoke, which has cleansing properties and the ability to ward off bad spirits from the people and the land and make a pathway for a brighter future. It is the unique characteristics of various gum trees that have inspired our photography and the translation of the brilliant patterns to create our unique fabric prints.