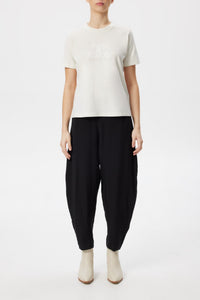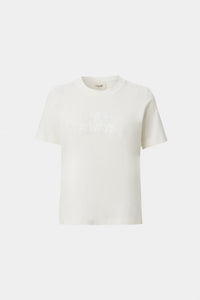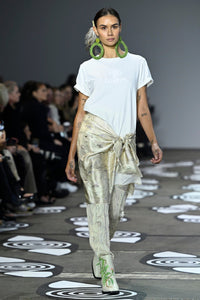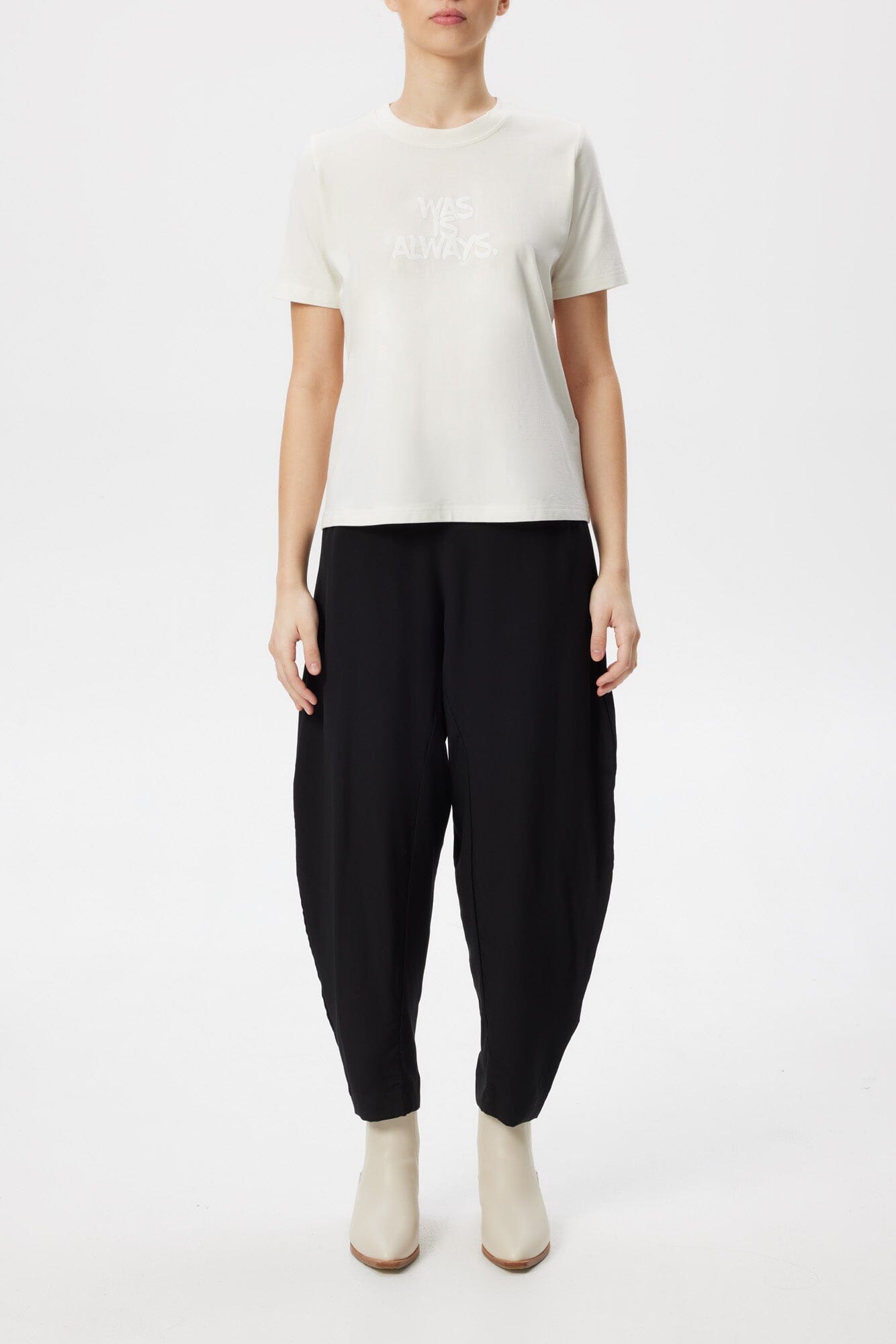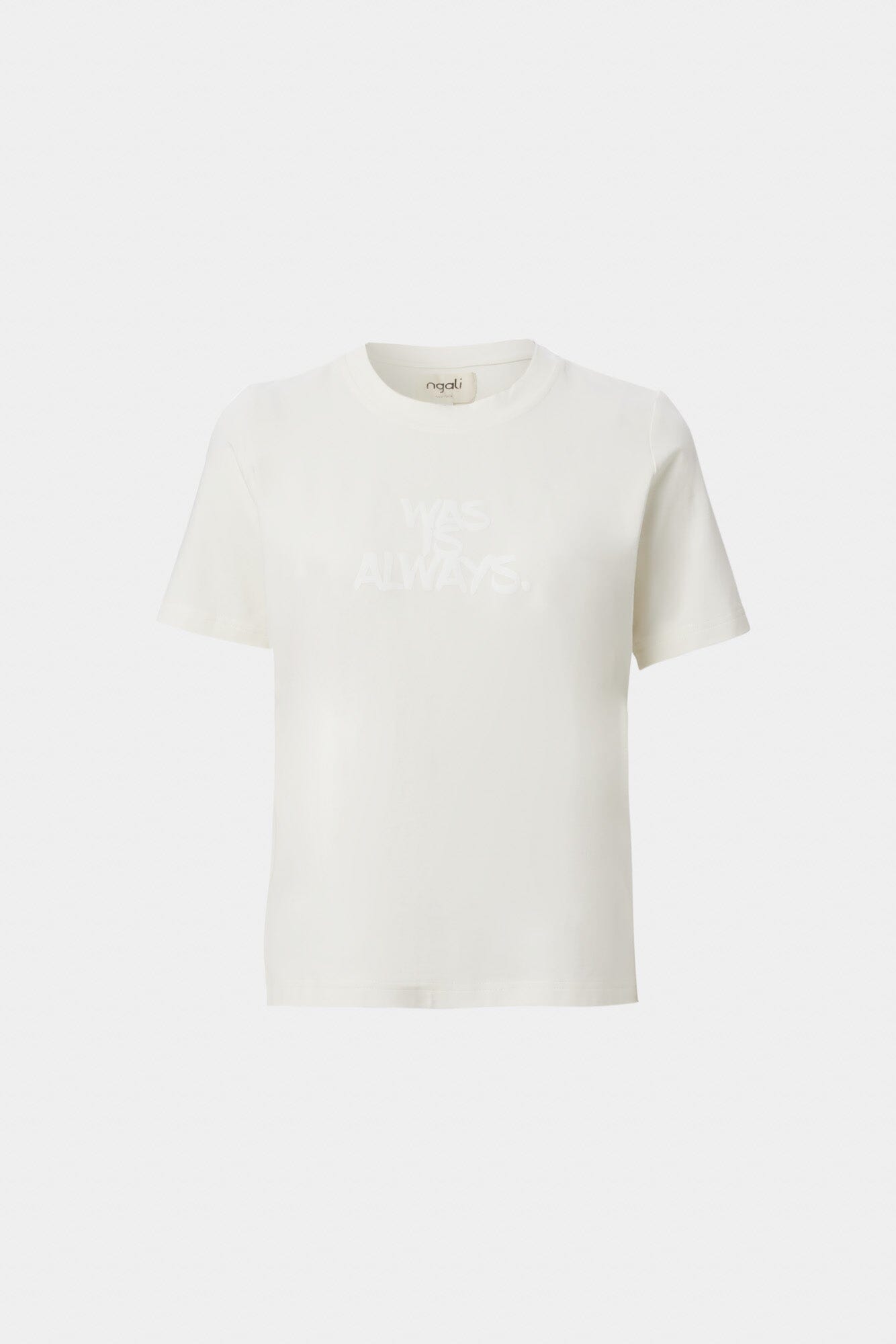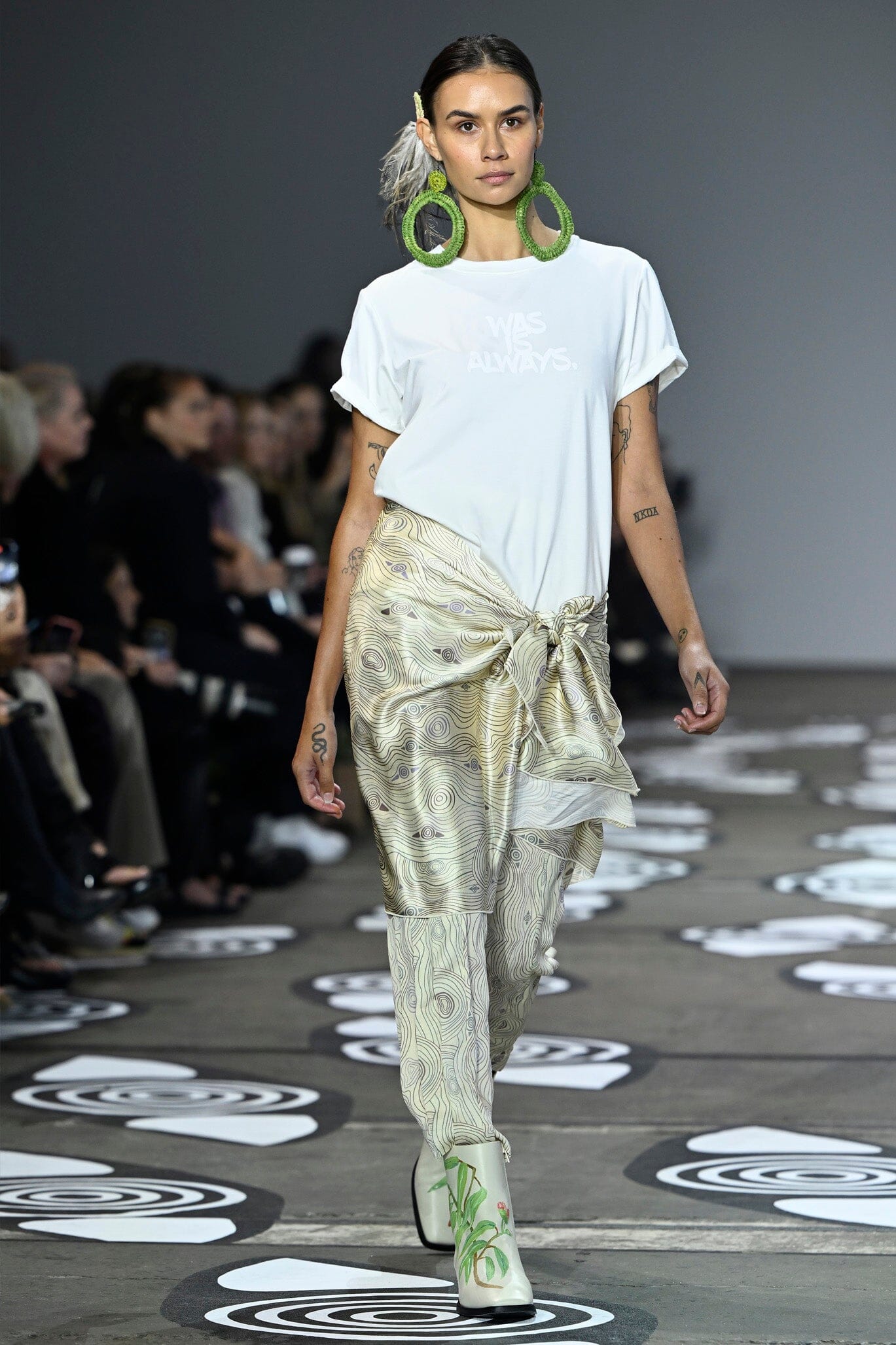 Was Is Always Tee, Ash on Ash
If you're looking for a graphic t-shirt with an indigenous feel, look no further than our 'Was Is Always Tee.'

This square-fit unisex t-shirt with its round neckline is perfect if you're looking for a top you can quickly slip on. Its neutral colours will go with nearly anything, making it incredibly easy to style.

Plus, this top is 90% bamboo, a product well-renowned for its sustainability. So, if you're shopping with eco-friendliness in mind, this tee won't disappoint - stylish and ethical, win-win!
90% Bamboo cotton
10% Spandex
Square fit Tee, Unisex tee, Round neckline, Easy slip-on fit,
This classically comfortable garment should be a staple of every wardrobe. The lightweight feel allows a complimentary addition as an under layer for extra warmth across the seasons or worn on its own as a statement piece.