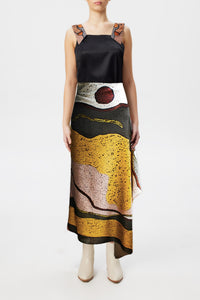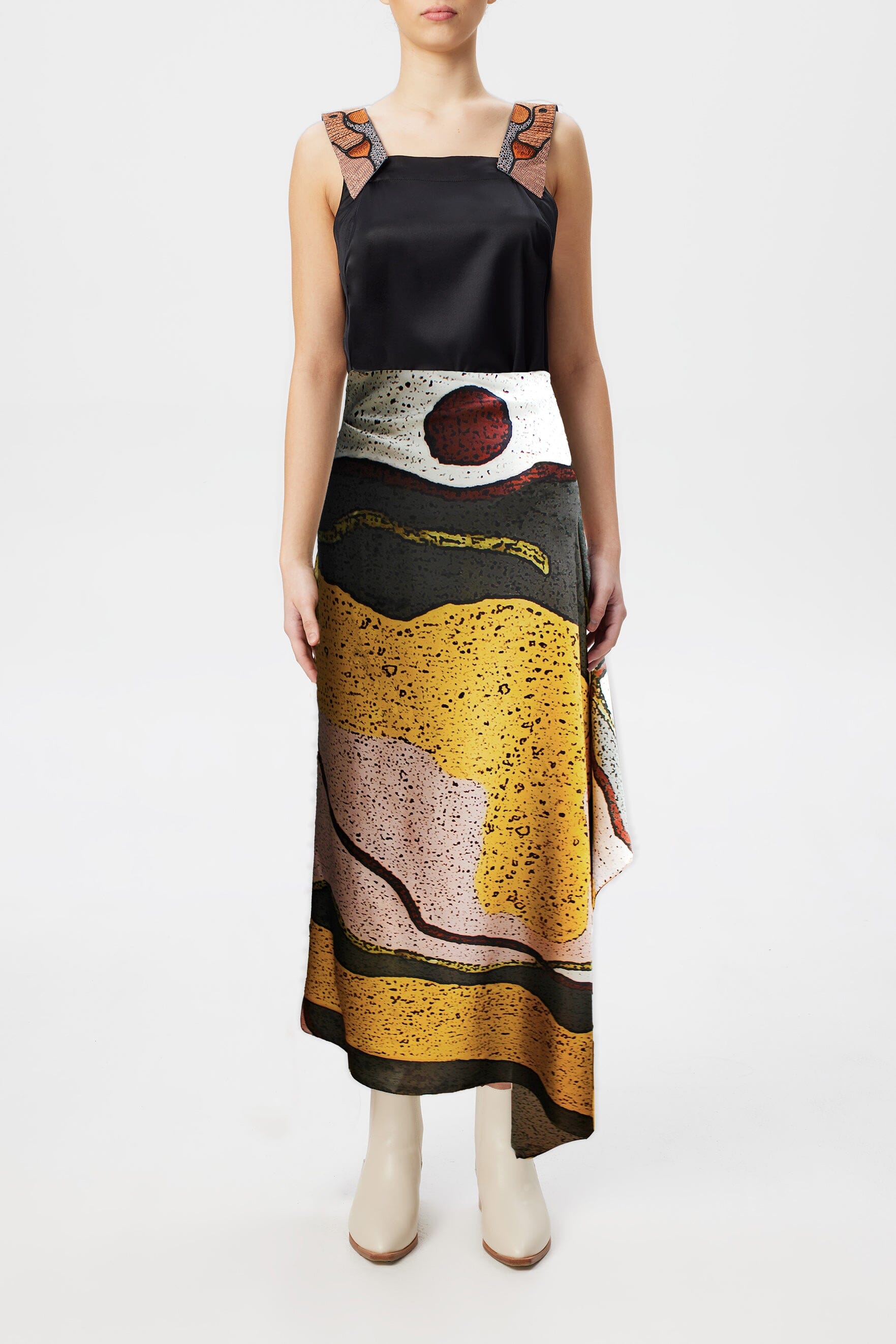 Yilawura Rectangle Silk Scarf
Suppose you want to add a fresh piece of First Nations artwork to your wardrobe. In that case, the Yilawura rectangle scarf is the perfect accessory. The dynamic colours of ochre, pink and grey tones make for a striking and versatile accessory piece. You can layer this over any of our garments - go on, treat yourself!
Composition: 92% Silk, 8% Elastane
Rectangle Scarf
180cm x 100cm
Keedan Rigney is a Ngarrindjeri Wirangu Naarm based artist originally from South Australia.
With the goal of expanding his artistic repertoire, he aspires to explore different mediums and encompass a wide range of art forms in his works.
Growing up on Country, Keedan was raised and led by a powerful Matriarchy. "We follow in the footsteps paved by our Mothers, Sister, Aunties, and Nans".